By Bob Smietana
Self-identified Christians in 30 states—from Alabama to Wyoming—say it's a sin to lend money to someone who can't afford to pay it back.
Most want the government to protect consumers from loans with excessive interest. Still, 1 in 6 Christians has taken out a high-interest payday loan, while few of their fellow believers know how such loans work or look to the Bible for guidance about fair lending.
Those are among the findings of a new online survey of Christians' views of payday lending from Lifeway Research. The Nashville-based research firm surveyed 1,000 self-identified Christians in 30 states, all of which have little or no regulation of payday loans.
Most Christians find payday loans impractical and morally questionable, said Scott McConnell, vice president of Lifeway Research. Many seem unaware the Bible addresses lending practices.
"Ask people if charging high interest is wrong, and they'll say yes," McConnell said. "They forget the Bible calls it 'usury' and condemns it as sinful."
The survey, conducted Feb. 5-17, was sponsored by Faith for Just Lending, a national coalition of diverse and nonpartisan faith leaders opposed to predatory loans.
Among the key findings:
Christians are no strangers to payday loans. Overall, 17 percent of Christians have taken payday loans—20 percent of Protestants and 12 percent of Catholics. Half of African-American Christians (49 percent) and a quarter of Hispanic Christians (24 percent) say they've taken out a payday loan.
Most believe taking advantage of borrowers is sinful. But few say payday loans are immoral. Three-quarters (77 percent) of Christians say it's sinful to lend money in a way that harms the borrower financially. They also describe payday loans as "expensive" (62 percent), "harmful" (37 percent) and "predatory" (33 percent). Still, more Christians say such loans are "helpful" (16 percent) than "immoral" (11 percent).
Eighteen percent interest is enough. About half (55 percent) say the "maximum reasonable" annual percentage rate (APR) for loans should be 18 percent or less. That includes 37 percent who say APR should be capped at 12 percent interest or less, and another 18 percent who want to see a cap at 18 percent interest. Five percent say interest should be capped at 36 percent.
A typical two-week payday loan charges the equivalent of a 400 percent APR, according to the Consumer Finance Protection Bureau (CFPB), a federal government agency tasked with consumer protection in the financial sector.
Few Christians see a connection between faith and fair lending. Nine percent say the Bible has the most influence on how they view lending practices. That's less than the news media (14 percent) but more than their church (1 percent). Politicians (1 percent) and national Christian leaders (less than 1 percent) have little influence on the issue of fair lending. Instead, Christians most likely rely on their personal experience with loans (28 percent) or haven't given much thought to the fairness of lending practices (23 percent).
Most Christians believe the law should protect borrowers. Eighty-six percent agree when asked, "Do you believe laws or regulations should prohibit lending at excessive interest rates?" A similar number (94 percent) say lenders should only make loans with reasonable interest, which can be repaid within the original loan period.
According to the CFPB, 4 out of 5 payday loans are rolled over for an extended time. In the Lifeway Research survey, 85 percent of Christians underestimate how often such loans are repeated.
Few Christians say their church has a plan to help those who turn to payday loans. Only 6 percent of Christians say their church offers "guidance or assistance related to payday loans." A third (34 percent) say their church offers no help. Six in 10 (61 percent) don't know. Protestants (7 percent) are more likely to say their church offers help than Catholics (2 percent). Those who have taken a payday loan (10 percent) are more likely to say their church offers help than those who haven't (5 percent.)
Christians say churches should give counseling about payday loans. More than half (56 percent) want to see their church offer guidance to those with financial needs. And a quarter (27 percent) want churches to give gifts or loans to those in a financial crisis. But Christians are less interested in sermons about fair lending (17 percent) or advocacy (18 percent) for changes in laws or regulation.
Some Christians are interested in sermons about biblical principles for fair lending. They include those with evangelical beliefs (31 percent), African-Americans (24 percent) and those who go to church once or more a week (24 percent).
Most Christians seem to want churches to offer a mixture of counseling and practical help. Eighty-three percent agree churches "should teach and model responsible stewardship, offering help to neighbors in times of crisis." But 17 percent disagree.
The Scriptures insist the poor be treated in a just manner, said Barrett Duke, vice president for policy of the Southern Baptist Convention's Ethics and Religious Liberty Commission. That includes fair lending practices.
"Payday loans with their exorbitant interest rates operate far outside of what is ethical or biblical," Duke said.
Galen Carey, vice president of government relations for the National Association of Evangelicals, said payday loans offer short-term solutions but create longer-term problems. Such loans, he said, have a "devastating effect" on churches and communities.
"A payday loan may look like an answer to prayer—a way out of a financial crisis," Carey said. "But too often, payday or title loans lead to long-term indebtedness, making a small problem into a large problem."
McConnell suggests churches can play a key role in helping those who are caught in a cycle of payday loans. After all, he said, there's likely someone in most churches who has taken out a payday loan in a time of crisis.
"Anyone can encounter financial hardships," he said. "The question is whether the destitute are met with support or someone intent on profiting from their situation."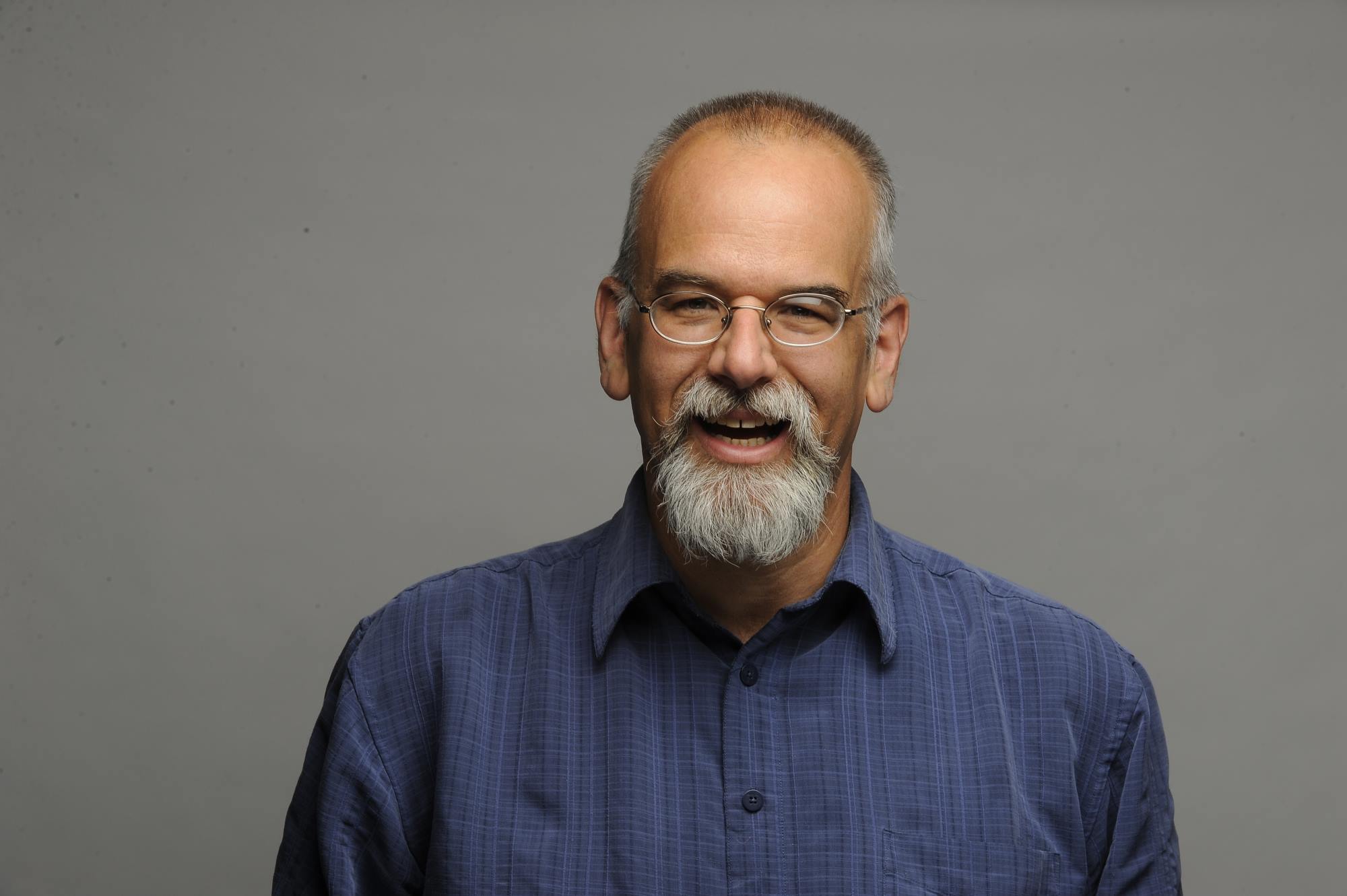 Bob Smietana
Bob is the former senior writer for Lifeway Research. In September 2018, he joined Religion News Service, where he currently serves as a national writer.
Methodology:
The online survey of Americans in 30 states was conducted Feb. 5-17, 2016. The project was sponsored by Faith for Just Lending. A demographically balanced sample from a national online panel was used. This sample was screened to include only adults who describe themselves as having a Christian faith preference (Catholic, Orthodox, Protestant or nondenominational). Maximum quotas and slight weights were used for gender, region, age, ethnicity and education to more accurately reflect the U.S. adult population. The completed sample is 1,000 surveys. The sample provides 95 percent confidence that the sampling error does not exceed plus or minus 3.2 percent. Margins of error are higher in sub-groups.
Thirty states were selected by Faith for Just Lending because they do not have meaningful regulation on payday lending (this includes states listed in Payday Lending Abuses and Predatory Practices: The State of Lending in America & its Impact on U.S Households, Susanna Montezemolo, Sept. 2013, p. 24). The following states are included in the analysis: Alabama, Alaska, California, Florida, Hawaii, Idaho, Illinois, Indiana, Iowa, Kansas, Kentucky, Louisiana, Michigan, Minnesota, Mississippi, Missouri, Nebraska, Nevada, New Mexico, North Dakota, Ohio, Oklahoma, Rhode Island, South Carolina, South Dakota, Tennessee, Texas, Utah, Wisconsin and Wyoming.