Most Christians want to be better disciples. They just don't know how to get there.
by Bob Smietana
About a dozen years ago, Robby Gallaty and David Platt were just a couple of guys sitting in a Chinese restaurant, talking about Jesus.
The two made an odd couple: Platt was an unassuming seminary student in New Orleans; Gallaty, a towering former drug addict and new believer.
For months, they met every week to discuss the Bible, theology, and the Christian life over plates of General Tso's chicken, with Gallaty jotting down notes on napkins. Then Gallaty would go out and try to practice what he'd learned.
Those meetings changed the course of Gallaty's life. He'd become a Christian not long before and wanted to follow Jesus as a disciple.
But he didn't know the way.
"I wandered aimlessly in my Christian life, uncertain of how to proceed," he writes in his book, Growing Up: How to Be a Disciple Who Makes Disciples.
Those meetings at the Chinese restaurant taught Gallaty the basics of the Christian faith and helped him practice being a disciple. He learned how to draw close to God and then to go out and share what he'd learned.
Platt would go on to become an acclaimed pastor, author, and head of the International Mission Board. Gallaty eventually went to seminary and now serves as pastor of Long Hollow Church, just north of Nashville, where he tries to pass on what he's learned about becoming a disciple to his church and others like it.
Still, he hasn't forgotten those early days. Many Christians, he believes, want to grow close to God. But they don't know where to start.
"When people in the pew don't know what to do," says Gallaty, "they don't do anything at all."
That's left many churches struggling to fulfill one of the central tasks of the Christian life: making disciples.
Begin with the end in mind
In the Great Commission, Jesus told his followers to "make disciples of all nations, baptizing them in the name of the Father and of the Son and of the Holy Spirit, teaching them to observe everything I have commanded you" (Matthew 28:19-20).
While churches know how to baptize people and teach them about Jesus, they don't always disciple them well, says Claude King, a discipleship specialist at Lifeway.
King says pastors often teach people what to believe, but don't always help them put those beliefs into practice.
"We figure if people know the right things, maybe they will do the right things," he says. "But we haven't focused on obedience."
Discipleship involves both learning and doing, says King. Combining the two can help people grow spiritually. The goal is to make disciples who become more Christlike—who act and love as Christ did.
An effective discipleship strategy begins with that goal in mind.
"The measure for discipleship isn't how many times a week you read the Bible, although that is important," says King. "It's how much you are growing in Christlikeness."
Carolyn Taketa agrees.
Taketa, executive director of small groups at Calvary Community Church in Westlake, California, says her church has been rethinking its discipleship strategy in recent months.
The church has many programs to help people grow, mostly by teaching them about the faith. But those programs may not be turning new Christians into disciples.
"Are all of our small groups making disciples?" she said. "I hope so, but I'm not sure."
That question sent Taketa and other church leaders back to the drawing board. They're starting by asking, "What is a disciple?" and then, "Are we producing disciples?"
To help them focus on discipleship, the church is also asking some practical questions: When people are part of the church, what will they learn, what will they do, and who will they become?
Those are the right questions to ask, says Eric Geiger, author of Simple Church and vice president of Resources at Lifeway.
When churches talk about discipleship, Geiger says, they often think about choosing a Bible study series or curriculum.
But he suggests they take a bigger picture view of discipleship.
"Let's talk about discipleship as a whole," he says. "Then we can develop a strategy for making disciples—then we can decide what content to teach along the way."
Practice, practice, practice
Developing Christlikeness starts by building some basic habits of faith, such as praying, reading the Bible, and serving others. Those are often best learned in community, says Rick Howerton, a small group and discipleship specialist for Lifeway.
Howerton says churches use two main strategies for discipleship.
First is the "Christo-centric" approach, modeled after Jesus and His disciples in the Gospels. In this approach, one teacher or mentor disciples a small group of three to four people.
Then there's what he calls the "church-centric" approach, which sets discipleship as part of the life of the larger community. Every part of a church's life—from Sunday school and youth group to mission trips and outreach projects—is meant to help build disciples.
At Long Hollow Church, Gallaty uses a little bit of both. His strategy for discipleship includes large group worship and small groups, along with "D-groups," which focus on intensive discipleship.
The D-groups, which launched this year, will usually stay together for about a year and half. They are small, usually three or four people who meet with a mentor.
The D-groups are especially helpful for new believers or those who want to go deeper, says Gallaty, who modeled his approach on both the Gospels and the work of 18th century English theologian John Wesley.
"Wesley clearly understood the only way new believers' lives can be genuinely changed is by creating a community around them where their new beliefs can be practiced, expressed, and nurtured," he writes in Growing Up.
Having a small group of peers gives Christians a place to practice their faith. The D-group approach has the added advantage of a mature Christian acting as a mentor.
"This kind of disciple-making is up close and personal," Howerton says.
The church-centric approach to discipleship is a bit less intensive and more organic.
Churches set up an environment that fosters spiritual growth, including worshiping in community, hearing the Word preached, being in a small group or Sunday school class, and serving those in need. Discipleship then becomes a part of the ongoing life of the church.
Both approaches can work, says Howerton, if they combine Bible study and opportunities to practice the faith outside of church.
"You won't make mature disciples if all the activity happens in church or small groups," he says. "If people are doing nothing between meetings, they are not moving toward maturity. You might have great community—but you aren't having great disciple-making."
Be consistent
Once a church decides on a strategy, an important next step is choosing a consistent curriculum, according to discipleship experts.
The curriculum should focus on the core teaching and practices of Christianity, says King. That way new disciples will be sure to learn the essentials of the faith.
He compares discipleship to getting a college degree. There are some electives, but there's also a set of core concepts and classes every student needs.
The same is true for faith, says King. Having a set curriculum will help cover all the basics. It also makes it easier for disciples to pass on what they've learned.
"Once people go through the process, they can use the same curriculum to disciple others," says King.
Howerton agrees.
"I'm not suggesting that taking people through a series of Bible studies will make them mature," he says. "But a series of studies is an essential tool in the disciple-making toolbox."
The curriculum and strategy should work together to create an environment fostering spiritual growth, according to discipleship experts.
Geiger puts it this way: Discipleship should help people get to a place where God can transform them.
He points to spiritual disciplines such as prayer, fasting, and Bible study. Those disciplines don't transform people into Christlike disciples. But they create space in a disciple's life for God to work.
"Richard Foster, in his classic work, Celebration of Discipline, said these spiritual disciplines don't change you," says Geiger. "They put you in the path where God can change you."
The right match of strategy, community, and curriculum can do the same for discipleship, he says.
Keep it simple. Think long term.
Even the best discipleship strategy doesn't guarantee success. And discipleship often takes a long time, says Jonathan Dodson, author of Gospel-Centered Discipleship. Dodson warns discipleship can't be reduced to a system, where you enter as a new believer and pop out the other side as a disciple.
"Disciples aren't widgets," says Dodson. "Jesus is very patient. And the kingdom is slow."
He says a distinction between new believer and disciple "is unhelpful and unbiblical. We don't graduate to disciple; we are regenerated as disciples. This is the beauty of the gospel at work."
In the end, discipleship is about helping people be rooted in Christ and welcoming them into God's family.
"We have this new identity in Christ," he says. "So now live out this new identity as a disciple."
In his book, Dodson draws on what he calls the "three conversions." Christians are converted to Christ, to community, and to missions, he says. So discipleship isn't only individual spiritual growth. It's also about helping people become part of a church family—a step often missed in the discussion about discipleship, he says.
"Discipleship comes with people attached," Dodson says, "just like Jesus comes with people attached."
That kind of view can help a church change from a collection of believers in the same room into a community. But it's not easy to pull off at a time when people church-shop and are less likely to commit.
"It's easy in our culture to retain that thin commitment because if you don't like one church, you can go down the street and find another one," he says.
When done right, discipleship can counter that trend and help Christians "buckle in and be family," says Dodson.
So have a good strategy and be wise about choosing curriculum. But remember to have faith in the gospel.
"Don't be afraid of slow discipleship," he says. "Don't be afraid of your church growing slowly—the gospel transforms us very slowly."
And don't be afraid to start small, adds Gallaty.
He suggests pastors seek out a few people who are "faithful, available, and teachable" and dive deep with them. After a year or two, those new disciples will be able to go out and pass on what they've learned—and perhaps start a discipleship group on their own.
"I tell pastors—you can't microwave a disciple," he says. "It's a Crock-Pot recipe. But the results are worth the wait."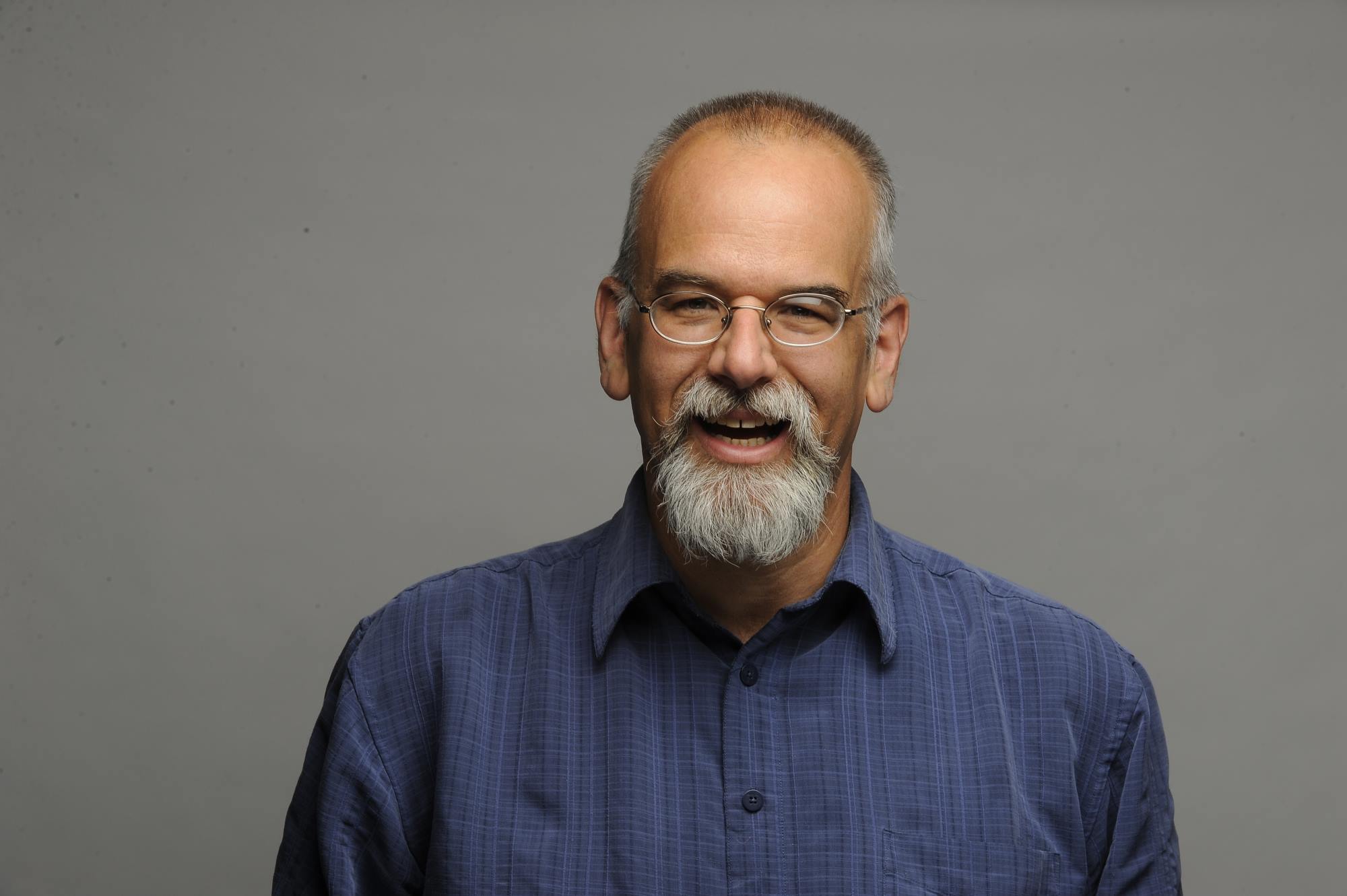 Bob Smietana
Bob is the former senior writer for Lifeway Research. In September 2018, he joined Religion News Service, where he currently serves as a national writer.