What can you do to get people to dust off their Bibles?
By Ken Braddy
America has a literacy problem. Almost 14 percent of the adult population cannot read. But illiteracy isn't just a problem in secular society. A far worse kind of illiteracy affects the church: Biblical illiteracy.
Only 20 percent of Americans say they've read the entire Bible at least once. And only 22 percent say they systematically read through a section of the Bible a little each day.
A third of Americans never read the Bible on their own.
This lack of Bible reading certainly has led to a lack of biblical doctrine. A recent Lifeway Research survey examines how Americans view Christian theology:
Fewer than half (47 percent) say the Bible is 100 percent accurate in all it teaches.
Half (51 percent) say the Bible was written for each person to interpret as he or she chooses.
Three-quarters (74 percent) disagree with the idea that even the smallest sin deserves eternal damnation.
Three-quarters (77 percent) say people must contribute their own effort for personal salvation.
Half (52 percent) say good deeds help them earn a spot in heaven. And 45 percent believe there are many ways to get there.
If people who hold these views walk into your church and begin participating in your Bible study groups, are you confident they will receive the tools and information needed to correct these erroneous beliefs?
3 ways to improve biblical literacy in your church
Get into God's Word daily. In Brad Waggoner's The Shape of Faith to Come, a survey of 2,500 Protestants revealed predictors of year-over-year spiritual growth. The number one predictor: regularly reading the Bible. Waggoner writes, "Our people need daily exposure to the life-transforming power of God through His revealed Word."
Study and apply God's Word together. Disciples are people who are becoming more and more like Jesus through the power of the Holy Spirit. Disciples grow as they are near other disciples.
"Living in community with other believers, wrestling through real issues, embracing the gospel together, reminding one another of our identity in Christ … is God's transformative platform," write Ed Stetzer and Eric Geiger in Transformational Groups.
According to a Lifeway Research study on the impact of groups on discipleship, Christians who regularly attend a small group of some type have greater discipleship practices than those who don't attend a group.
Help people become familiar with all of God's Word. I teach a group of empty-nest adults. These men and women, who are in their early 50s, often say, "I didn't know that was in the Bible!" during or after one of our Bible study sessions.
Somehow they have missed out on a balanced approach to studying Scripture. Partial knowledge can lead to partial understanding. Partial understanding can lead to partial obedience.
A new discipleship tool for the church
How will your church address biblical illiteracy? Why not provide each adult member and guest a personal discipleship tool that gives them a compelling way to explore God's Word daily, creates a better group Bible study experience, and has a wise plan for discipleship?
"The Daily Discipleship Guide," a new resource in the Explore the Bible family, is available this fall. It's designed to help churches increase biblical literacy. Here are three ways "The Daily Discipleship Guide" will help your church dig deeper into God's Word.
Daily — The tool encourages people to explore the text more fully in the days following their group's Bible study. Five daily readings help people to more fully understand, explore, and apply the text, even if they don't attend the group Bible study.
Robby Gallaty's book Growing Up relates how Willow Creek pastor Bill Hybels discovered a shortcoming in his church's plan for making disciples.
"What we should have done when people crossed the line of faith and became Christians, we should have started telling people and teaching people that they have to take responsibility to become 'self-feeders,'" Hybels acknowledged. "We should have … taught people how to read their Bible between services."
Discipleship — "The Daily Discipleship Guide" supports groups of disciples as they explore the Bible together. It summarizes a section of Scripture, explains the context, and has compelling questions a group leader uses to guide the group's Bible study.
People are discipled by a well-equipped leader, and they learn and grow from the comments and insights of their peers.
Guide — The heart of Explore the Bible is for groups and individuals to be guided through a nine-year exploration of all 66 books of the Bible. The strength of this approach to studying Scripture is that balance is assured, and every genre of Scripture is studied.
Don't assume the people in your church are reading and understanding the Bible. Provide them with the tool they need so they can understand the Scripture and obey all that Christ commanded.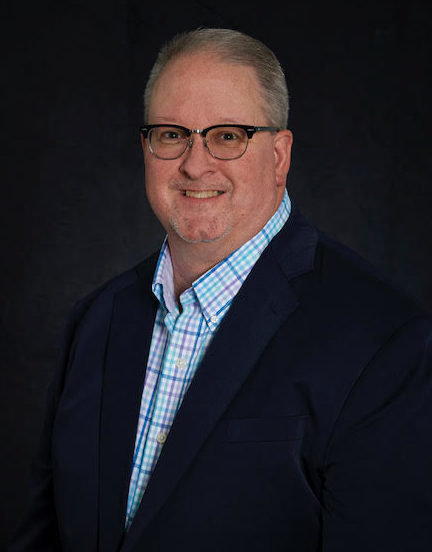 Ken Braddy
Ken Braddy is Lifeway's director of Sunday School. His latest book, Breakthrough: Creating a New Scorecard for Group Ministry Success is available at lifeway.com. Ken is a group leader at his church in Murfreesboro, TN.