By Joe McKeever
"For who despises the day of small things?" (Zechariah 4:10)
We actually know the answer to this question. A lot of sincere, Bible-believing disciples of Jesus mistakenly think that because a church is small and its field limited, anything it does for the Lord is tiny and worth little.
The story of the widow's small gift (Mark 12:41-44) should forever disabuse us of that notion.
God loves little things, nobodies, and small groups. And the Lord must have loved small churches; He made so many of them!
My brother Ron's church has nine members. Now, Ron is 82 years old and has logged nearly six decades in ministry. He faces some serious health challenges, but he can still preach with the best of them.
When the members of tiny Mount Pisgah Baptist Church of rural Brookline, Alabama, asked him to come lead them, he was glad to help out.
"They're just holding on," he told me. "Most of them are widows and drive some miles to get to the church. But I told them, 'If I'm going to be your pastor, we're not just going to sit here waiting on the undertaker. We're going to get out and make a difference.'"
The recent Wednesday night when my wife, my sister-in-law, and I sat in the congregation—making 12 present—they were reporting on the day they'd just spent ministering at the local nursing home. Six of them went—two-thirds of their membership!—and they stayed for hours.
"In one room, the old fellow seemed comatose," Ron said. "The nurses said they couldn't get any response from him. As I leaned over and began to sing 'Amazing Grace,' suddenly his eyes opened and he began to sing along with me. It was wonderful."
Mount Pisgah has something in common with many small churches across this land: They are making a difference for the kingdom's sake. As the Lord said of the woman who anointed Him, "She has done what she could." (Mark 14:8) That's all He asks of any of us.
Don't write the obituary of Mount Pisgah just yet. The church may be small, but its people are still in the vineyard, working for the Master.
Plenty of small churches would like to make that statement to the watching world.
In 1 Samuel 14:6, Jonathan says, "Nothing can keep the Lord from saving, whether by many or by few." It's as true as anything in the Bible, but some of us don't actually believe it.
The common perception among many is that small churches are failures, that they are ingrown, and that they tend to be weak and ineffective. And their pastors are considered the lesser talented in the ministerial association.
But if you talk to some of those pastors about their ministry, you'll find they are actively serving people and working to reach their community and the world with the gospel.
One small-town pastor told me he is going to Cuba later this year, and his church will conduct a Vacation Bible School in a nearby needy community.
Grace Chapel had about 80 the Sunday I preached for them. The pastor told me, "We experience real community, real discipleship, and genuine communion with Christ."
Another small-church pastor said, "We are not failures just because we are small or remote. We're changing the world from here." His church is sending groups to Belize, Honduras, and Ukraine.
Almost every pastor got started in a small church, but sometimes pastors forget things they learned as they climb the ministerial ladder. When pastors have as many staff members as they used to have members, those lessons can be difficult to remember.
But here's the truth about small churches and their pastors.
A small church can turn around a lot faster than the big ones. Joel became pastor of a church averaging 40 on Sundays for decades. The day he started, a man remarked, "This church is doing about all it's ever going to do."
Joel says he took that as a challenge. Within six weeks, the church hit 65 in attendance. Within two years it was running 120, triple what it had started with.
Pastors of small churches can be happy and content and yet challenged every day. Because they know their members intimately, small-church pastors sees their spiritual growth up close and share in the joys and heartaches of the people.
Pastors are not necessarily a failure just because numbers are few. Those who know their Bibles agree that outward appearances can be deceiving. Faithfulness is the thing.
Small is not the same thing as unhealthy. Some may think a church has to be big to do anything of significance for the Lord. That is an insult to Him.
Romans 8:31 says it as well as it has ever been said: "If God is for us, who is against us?" Small churches can be healthy and advancing God's kingdom because He's there with them.
Smallness can be an asset, a strength. There's no way for people to get lost or overlooked in the congregation. When a family is out, everyone notices. When a few people join, the church becomes stronger immediately.
I thank God for big churches that are doing great things for Him. Some friends who belong to a megachurch are constantly glowing about the difference they see in the lives of people.
We need those churches, but don't discount the small church down the street or the one in the little town across the county. God is using them too.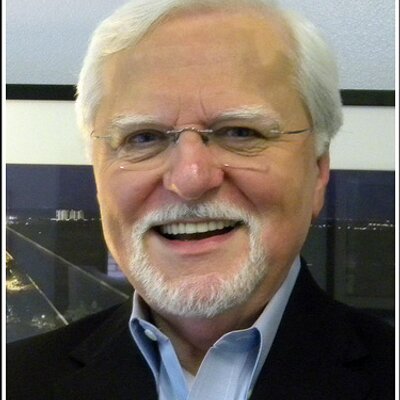 Joe McKeever
Joe pastored for 42 years and has been preaching the gospel since 1962. He blogs regularly for pastors and other church leaders at JoeMcKeever.com.
More from Joe McKeever: