By Luke Holmes
On December 3, 1992, Neil Papworth fired up his computer, dialed on to the still-new internet, and typed "Merry Christmas." In a feat of engineering that had never happened before, Papworth sent that message to the cellphone of Richard Jarvis—and text messaging was born.
It took a while for texting to catch on. With the arrival of the smartphone, however, the number of text messages ballooned. Messaging is easy, simple, and now ubiquitous.
It's no wonder many people have found ways to use text messages as part of the church ministry. It's a quicker, easier version of the "phone tree" system.
Churches use text messages to allow people to ask questions of the pastor, to give to the church, and to quickly disseminate information to large groups of people. Pastors can share Bible verses, encourage someone who is struggling, or remind the congregation of upcoming events.
There are many advantages to including texting as part of a church's communication efforts. What used to be at least a five-minute phone call is now a 10-second text.
Texting has become so easy that some people prefer to use it for everything. Some would rather text than talk on the phone, especially us introverts.
Texting has many uses in ministry, but it lacks the face-to-face element that some situations require. Emojis don't always cut it. There are some situations in which you shouldn't text as part of your ministry.
1. Don't use texting to have difficult conversations.
You know you need to talk to certain people about letting go of a ministry, about their attitudes at meetings, or about sin you have seen in their lives. It's tempting to think texting is an easy way to have those conversations, but you should never put your ease over someone else's feelings.
Even if you know people well, it's incredibly difficult to read emotional cues through texts. You are better off having those hard conversations in person. You can hug them, tell them you love them, and be the hands and feet of Christ for them.
2. Don't use texting to fight back.
As a church leader, you might get combative texts asking why an announcement didn't get made, why the budget was changed, or a thousand other things people get upset over.
Sometimes people text things that are just plain mean because it's easier to say something that way than to someone's face. It's tempting to text back and forth with them, maybe genuinely trying to understand or to snipe back at them the way they did at you. But texting is no substitute for face-to-face communication in these situations.
You will almost always lose these texting battles, often eating time away from your family or other things you need to focus on. A simple "I would love to talk about this with you in person. When can we meet?" can save you hours of heartache and stress.
3. Don't use texting to say something you wouldn't say aloud.
The past few years have been full of people getting in trouble or losing their jobs over things they say in texts, emails, and other electronic means. If you are not willing for something to be read aloud, you should not put it in writing.
Hopefully you have trusted friends who would never share your personal, off-the-cuff remarks, but we can't trust everyone. As leaders of the church we are held to a higher standard, and all of our communication should reflect that.
Ultimately, the incarnation of Christ gives us an example to follow. Jesus had some hard conversations with Peter. I can't imagine him texting Peter to "feed my sheep."
We should use every means possible to lead our churches to share the good news of Jesus in our communities and neighborhoods. But we must also use the discernment God has given us to know when a tool can help or hurt that cause.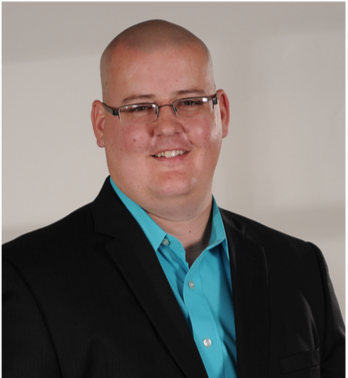 Luke Holmes
Luke is husband to Sara, father to three young girls, and, since 2011, pastor at First Baptist Church Tishomingo, Oklahoma. He's a graduate of Midwestern Baptist Theological Seminary and can be found online at LukeAHolmes.com.
Dig Deeper at Lifeway.com