By Aaron Earls
Every year around this time, people begin looking for love—not just on a date with their significant other, but also in the Bible.
As Valentine's Day approaches, Google searches for "Bible verses about love" spike, as do searches for "love" on BibleGateway.com.
Love is the most searched-for word on the online Bible reference site in both English and Spanish for every year Bible Gateway has released the data. (A heart and a face with heart eyes are also high on the recently added emoji searches.)
Of the 100 most popular verses on Bible Gateway, 14—appropriately enough—directly reference love.
Here are the 14 most popular Bible verses on love and their overall popularity rank at Bible Gateway.
John 3:16 — For God loved the world in this way: He gave his one and only Son, so that everyone who believes in him will not perish but have eternal life. (1)
Romans 8:28 — We know that all things work together for the good of those who love God, who are called according to his purpose. (5)
Psalm 23:6 — Only goodness and faithful love will pursue me all the days of my life, and I will dwell in the house of the Lord as long as I live. (7)
1 Corinthians 13:4 — Love is patient, love is kind. Love does not envy, is not boastful, is not arrogant … (15)
1 Corinthians 13:6 — Love finds no joy in unrighteousness but rejoices in the truth. (20)
Galatians 5:22 ­— But the fruit of the Spirit is love, joy, peace, patience, kindness, goodness, faithfulness … (26)
2 Timothy 1:7 — For God has not given us a spirit of fear, but one of power, love, and sound judgment. (28)
1 Corinthians 13:8 — Love never fails. But where there are prophecies, they will cease; where there are tongues, they will be stilled; where there is knowledge, it will pass away. (29)
Romans 5:8 — But God demonstrates his own love for us in this: While we were still sinners, Christ died for us. (39)
1 Corinthians 13:13 — And now these three remain: faith, hope and love. But the greatest of these is love. (44)
Psalm 91:14 — "Because he loves me," says the Lord, "I will rescue him; I will protect him, for he acknowledges my name." (55)
John 15:13 — Greater love has no one than this: to lay down one's life for one's friends. (75)
Galatians 2:20 — I have been crucified with Christ and I no longer live, but Christ lives in me. The life I now live in the body, I live by faith in the Son of God, who loved me and gave himself for me. (88)
Romans 8:39 — … neither height nor depth, nor anything else in all creation, will be able to separate us from the love of God that is in Christ Jesus our Lord. (96)
Which Bible verse about love is your favorite? Did it make this list?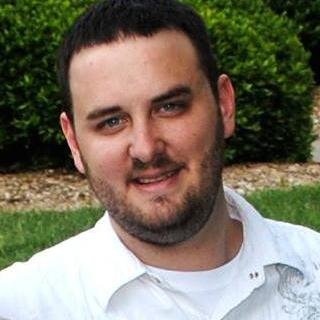 Aaron Earls
Aaron is the senior writer/editor at LifewayResearch.com.
Dig Deeper at Lifeway.com