By Aaron Wilson
America's younger generations are growing up.
Nowhere will this be more evident over the next few months than in graduation halls and auditoriums as many young adults prepare to head to college or the workplace for the first time.
High school students who graduated in 2018 represent the first class to have lived their entire life in the new millennium. As such, current graduates are likely to pass on "old school" graduation gifts such as a photo album (most have never developed a picture that wasn't digital) or a personalized checkbook cover (try Apple Pay).
Whether your students are graduating from high school, college, grad school, or seminary, here are some resources that will give them a spiritual blessing relevant to the issues they're facing.
Resources on Technology
Your graduates' wish lists likely contain a fair share of tech items. While Aunt Grace may dish out $129 for Snapchat Spectacles—yes, that's a thing—you can provide a gift to help your graduates steward their gadgets and social media accounts.
Ryan Foster, a pastor in Virginia, recommends the book 12 Ways Your Phone is Changing You by Tony Reinke. Last year, he gave a copy of the book to each of his summer interns.
"We rarely stop to ask how much we've been shaped by cellphones," Foster says. "[Reinke's book] is a must read for digital natives."
Liking Jesus by Craig Groeschel is another helpful gift for tech-minded young adults. It contains chapters such as, "10 Commandments of Using Social Media to Strengthen Your Faith" and "Creating Safeguards for Your Digital Devices."
Resources on Productivity
While the prevalence of portable tech and social media has made younger generations extremely connected, it's also caused them to be easily distracted. Toss in new environments void of curfews and parental oversight, and the ability to focus on grades or a job can become even more challenging.
Books like Crazy Busy by Kevin DeYoung and What's Best Next? by Matt Perman can help your grad cut through distractions by developing efficient study habits and a godly work ethic.
Resources on Money
Many of today's high school graduates are staring down the prospect of taking out debt for college. And many college grads have student loans following them into the workplace.
Last year, more than 44 million borrowers owed $1.3 trillion in student loan debt. The median student loan debt in 2016 was $17,000, with a quarter of borrowers owing $43,000 or more.
This means cash—while appreciated—may not make the biggest impact on the long-term well-being of your graduates.
On the other hand, resources like The Money Challenge by Art Rainer and 12 Things Jesus Said About Money can pay dividends in a grad's life by helping them step into their next phase of life with a biblical plan for how to handle finances and pay off those loans.
And if you're looking for an economical gift for more than one graduate, check out Financial Freedom: How to Manage Your Money Wisely. It retails for less than $4.
Resources on Developing and Keeping a Christian Worldview
Christian graduates getting ready for college at secular universities should be prepared to have their worldview challenged by peers and professors. For this reason, young adults can either lose their faith on college campuses or grow deeper in Christ.
To help equip your grads for the latter, consider providing them an Apologetics Study Bible or The Case for Christ Graduate Edition by Lee Strobel.
For students entering the business workforce, check out God in the Marketplace by Henry and Richard Blackaby and Business for the Glory of God by Wayne Grudem. These resources can help young adults form a Christ-centered mindset about employment that will bless their future employers and customers.
And Don't Forget the Classics
While younger generations may be attracted to the new and trendy, there's something to be said for Christian classics that have stood the test of time.
The Legacy of Faith Library contains eight volumes from authors such as Augustine, Martin Luther, Charles Spurgeon, John Bunyan, and Andrew Murray. This set of leather-bound titles also comes with a wooden display cradle that looks great on a bookshelf or desk. It's a perfect gift for the seminary graduate.
Of course, the most life-changing gift you can provide any graduate is a copy of God's Word. Graduation is a great time to offer young adults an upgrade to the well-worn student Bibles they've been carrying around since middle school. Journaling Bibles make great graduation gifts as do Bibles with study helps like the CSB Study Bible or—for women—the She Reads Truth Bible.
And don't forget Lifeway can personalize a Bible by engraving your grad's name on it.
Grads on the Great Commission
It's true, many of your graduates will be physically leaving your city after the summer to further their education or find work.
While there's nothing wrong with giving a graduation year coffee mug or keychain, why not also provide them a parting gift to draw them closer to the Lord as you send them off as young missionaries from your church?
Related: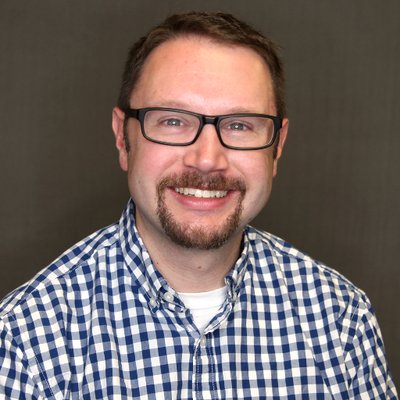 Aaron Wilson
Aaron is associate editor of LifewayResearch.com.