By Aaron Earls
Everyone has a piece of wisdom to share with those graduating. From the sentimental to the strange, advice flows into the minds of young people who are often too giddy to even think, much less contemplate the nature of life as an adult.
Thinking about friends and loved ones graduating and my own self when I graduated, I asked: What piece of advice is most needed at graduation?
What could have actually been beneficial to me leaving behind life as a student dependent on my parents to transition into life as an adult with my own responsibilities?
Here's what I think would have served me best:
Despite what everyone may be telling you right now, you cannot be whatever you want to be. You can, however, be exactly who God created you to be. So, stop chasing a dream job and start chasing a real God.
Everyone always says, "You can be whatever you want to be," but that's not even close to being true. If you're 5'3" with no athletic ability, you have no chance at being an NBA player. No matter how much you want it, that dream is not going to happen.
Even ideas or careers that seem as though you could do them may never work out. Often our plans as college freshmen have as much likelihood of happening as our dream job in kindergarten.
In elementary school, I wanted to be either a paleontologist or an astronaut. Going into college, I planned on being in advertising. I was just as likely to be doing any of those jobs as the boy at my daughter's preschool graduation who said he wanted to be "a fox, a turtle, or maybe a teacher."
We often have dream jobs, like we have dream spouses, because we are searching for something to make us happy or give us fulfillment. But instead of chasing that intangible idea, we should be seeking after the God who made us and knows exactly to what He has called us.
Graduates, use your time chasing God, not your dream job. The closer you are to Him, the closer you are to the calling He has placed on your life.
Graduates, use your time chasing God, not your dream job. The closer you are to Him, the closer you are to the calling He has placed on your life. — @wardrobedoor
Click To Tweet
That's certainly not to say God will place you in a job you absolutely hate and dread doing for the rest of your life. He may, however, send you places that make you uncomfortable and teach you to rely on Him and find your identity in Him instead of your job title.
But He made you. He created you and prepared good works for you ahead of time (Ephesians 2:10). He knows, better than you, your gifting, skills, and abilities.
Follow Him and you will find your calling. You will discover the place He has designed for you. It might not always make sense at the time, but He's God and He knows what He's doing.
Don't chase dreams. Chase the dream-giving God.
You cannot be whatever you want to be, but you can be exactly who He created you to be. That's a much better person to be.
Related: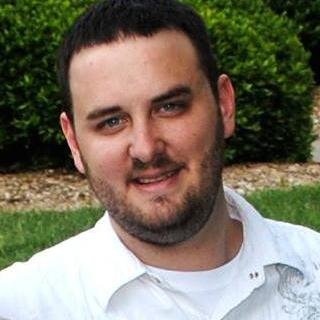 Aaron Earls
Aaron is a writer for LifewayResearch.com.