By Aaron Earls
Despite working in ministry and supposedly around Christians most of the time, pastors and church leaders can face almost constant criticism.
I'll never forget a friend in the ministry saying, "People are broken and broken things cut." Church leaders are constantly around broken people who will inevitably cut.
The critiques can range from the petty and pointless to the hurting and hateful. But church leaders often can't do anything about the criticism. It will come regardless of how well you lead.
That's the first truth to understand about criticism. You will be criticized regardless of how effectively you are leading or the outcomes you achieve.
Don't judge yourself or your church based on the absence or presence of criticism. It will come. The only real question is how do you respond?
Here's how you can take painful criticisms and turn them into useful challenges.
Remember who's speaking.
It matters who is criticizing you. Don't equate the loving rebuke of a close friend during an in-person conversation with the personal attacks of an anonymous online troll.
You shouldn't dismiss any and all criticism based on who is giving it, but it can help you better evaluate the motives and inherent usefulness of their remarks.
To help you recognize what criticisms are most valid, surround yourself with individuals who will lovingly correct you when needed. When you get criticized, ask them if they think it's something you should consider.
Christians who recognize the effect of sin and the fall should be prepared for criticism because we know other people can be hateful, but also because we know we can be wrong.
Once you've better determined who the critic is and what might be driving their criticisms of you and your ministry, you can take the next step.
Look for the actionable.
Even buried under the most irrational criticism can be a valid point that can be implemented and could improve your life or ministry.
This is where your honest group of friends and family can help you see what parts of others' critiques can be useful.
If someone sends an angry email about being behind other churches at the local restaurant because the sermon went too long, the motivation behind the critique may be invalid, but maybe you could evaluate how effectively you are communicating to the congregation.
Maybe someone leaves your class complaining about not being made to feel welcome, even though multiple people spoke to the individual. Think about ways to be even friendlier to everyone who shows up for class.
Use complaints as a catalyst for improvement, not a justification for self-defense. Our tendency toward the latter may reveal some heart issues.
Find your identity in Christ.
Ultimately, the most helpful thing about every bit of criticism is that it can teach us to find our identity solely in Christ—not in our ministry role, popular opinion, or personal success.
We can keep the criticism in the right place and evaluate it more clearly, when we remember to Whom we belong.
If we truly believe nothing can separate us from the love of God (Romans 8:35-39) and no one can snatch us out of His hand (John 10:28), then we can handle any and all critiques without them causing us to despair.
Criticism will come to everyone, but it doesn't have to go to our heart and become part of our identity. We can allow Christ to use it to shape us into His image.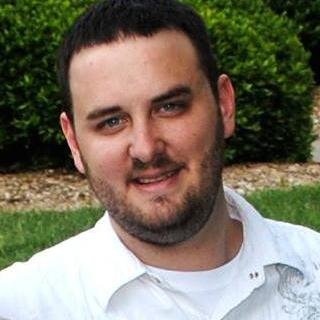 Aaron Earls
Aaron is a writer for LifewayResearch.com.