by Joe McKeever
No one begins in the ministry full-grown, all-wise, capable in all things. At first, we were all newbies, beginners, novices, learners.
By the very nature of these things, we all made mistakes when getting started in church leadership. Some of them were silly.
When I began preaching, I used what I considered harmless slang in sermons: heck, shoot, and such. A deacon asked for a quick meeting.
"Those are substitutes for profanity, preacher," he said, "and have no business coming from the mouth of the messenger of the Lord." He was nice about it, and he did me a favor. As I say, I was green.
Most people grant young ministers a certain amount of slack. "Well, he's young." "He'll learn." "Let's give him time."
When I asked Facebook friends to share their beginning mistakes which they hoped never to repeat, the stories flowed in.
One young pastor criticized a church member to another one, not realizing they were cousins.
Another said they talked an unhappy family out of leaving the church, only to have them spread their ill will to another family, resulting in both groups leaving.
Other goofs included missing a funeral, drinking a quart of water before the service, and asking a woman "When is your baby due?" when none was expected.
Those are definitely mistakes to avoid, but here's my list—12 of my mistakes, slip-ups which a young and inexperienced pastor may make once, but hopefully never repeat.
1. Call the subject by the wrong name at a funeral or wedding.
The remedy is to prepare in advance. On my wedding notes, I print the names of the bride and groom in huge letters at the top and repeat them numerous times. One mistake was enough for a lifetime.
2. Refuse a gift.
A church member offered you a gift out of love, which you turned down because "I don't care for turnip greens."
The would-be giver is disappointed and embarrassed. The remedy is to accept all well-intended gifts with gratitude, then pass along what you cannot use.
3. Spread false information from the pulpit.
In a sermon, you quoted an unflattering story in the local paper about a local citizen. It embarrassed a lot of people and turned out to be less than factual.
The remedy is to double-check your information, and then get sound counsel on whether to use such material in a sermon.
4. Invite a disaster of a guest speaker.
They set new standards for boredom or preached questionable doctrine or delighted in offending half your congregation. (I've seen all of these, to my sorrow.)
Remedy: Check out potential guests thoroughly. If in doubt, don't!
5. Don't follow up on delegated tasks.
You delegated an important assignment, then because you did not follow up the person let you down. Everyone was a loser.
Remedy: Always follow up on anything you have asked someone to do. It may be a full meeting to go over plans or could be an impromptu conversation in the hallway in which you ask, "How is that project coming?" Leadership guru John Maxwell says, "People do not do what you expect; they do what you inspect."
6. Ask individuals about their giving.
You actually asked a church member how much money he contributed. (Yep. I did it. Once.)
Remedy: Stop it! It's none of your business.
7. Tell personal secrets to church members.
You confided a secret to a church member, telling them never to repeat it to anyone. Do that once and you'll regret it forever!
Remedy: Don't do that!
8. Preach a sermon that is not your own.
You preached a sermon you found in a book. It was a good sermon but you preached it as though it were yours.
There are a hundred things wrong with plagiarizing someone else's sermon. The remedy: Enjoy a book, learn from its insights, but do not preach it until the Lord shows you how to make its lessons fit in the total framework of His message and then leads you to preach it.
9. Step out of your expertise in a sermon.
You spoke authoritatively about something you knew little about, and later realized someone in your audience was an authority on the subject.
You tried to explain something about aeronautics to make a spiritual parallel, while the pilots in the congregation quickly realized you were seriously out of your depths.
In most cases, you never know who all is in the congregation. So, the remedy is to make sure you know what you're talking about. That means you will do the research or pick the brain of someone who knows.
10. Plug local businesses.
You urge your people to support a local business that is doing something good before realizing some of your people are also in the same business.
Grocery stores have been known to give a 10 percent discount to customers who bring in a bulletin from their Sunday church service. Promoting that seems like a good thing until you remember you have members who work for other grocery stores.
Remedy: Do not promote businesses from the pulpit. Ever.
11. Bash local businesses.
You wrote in the church bulletin that people should quit wasting their money on funeral flowers and instead make gifts to important memorials.
And then the local florist, a member of your church, phoned you upset. "Are you trying to put me out of business?"
Remedy: Ask your spouse, "Should I do this?"
12. Make important decisions alone.
You found out that another bank pays 0.5 percent more interest on the building fund than you're currently receiving from the church's banking institution. So, you move the money.
The banker called, "Why didn't you check with us before moving your money? We'd have given you that half-percent!" The fact that some of your deacons are on his board should have been a factor in your thinking also.
Remedy: Do not make such decisions by yourself. Your church has a finance committee or other such administrative group to help think through those decisions.
You'll still make mistakes, even after you've been doing this for a half-century. But by then you will have developed skills for dealing with them.
Such skills will involve making apologies, laughing at yourself, and making quick phone calls to set things right. You are human and no one thinks otherwise.
However, there is no excuse for calling the groom by the wrong name, or asking any woman when her baby is due!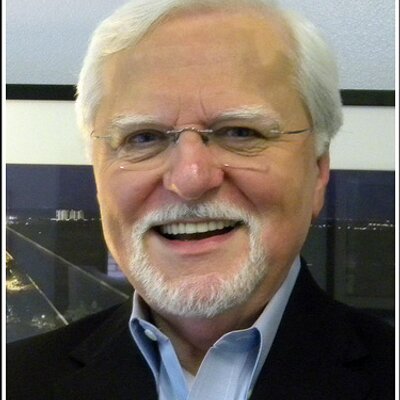 Joe McKeever
Joe pastored for 42 years and has been preaching the gospel since 1962. He blogs regularly for pastors and other church leaders at JoeMcKeever.com.
Dig Deeper at Lifeway.com
160 brief yet powerful chapters of practical insight for handling real life pastoral issues
FIND OUT MORE