By Ryan Sanders
I'm 45 years old, and I've been working almost continuously since I was 12. But this summer, I did something new: I quit working for three months.
And you should, too.
I'm a pastor at a church in Irving, Texas, with a wise and generous sabbatical policy. Every seven years, our pastors get a three-month paid leave. This was my first sabbatical, and my experience has made me a believer.
A sabbatical is biblical (remember Sabbath and Jubilee?) but it's also practical. It delivers advantages that are hard to attain in any other way. So here are six reasons you should consider sabbatical.
Rest
God is serious about rest, but we aren't.
Of all the Ten Commandments, Sabbath is the one we church folks break most often. A sabbatical gives you space to rest, be quiet, and breathe deep—for a long time. An evening on the couch isn't rest; it's catching your breath. A week at the beach isn't rest; it's retreat. Deep rest takes a long time.
A colleague told me that for the first three days of his sabbatical, he did nothing but sleep and stare at a campfire. He was in desperate need of rest. This, alone, is reason enough to take sabbatical.
During my first month off, I read John Ortberg's book Soul Keeping, and I underlined this sentence: "The capacity to do nothing is actually evidence of a lot of spiritual growth."
I had to admit I needed that kind of growth.
Release Burdens
Ministry is heavy. As a ministry leader, you carry the burden of caring for a flock. Every hospital visit or funeral, every family grieving a death, every couple going through a divorce, and every parent with a wayward teen adds to your load.
It's like carrying around an overstuffed rucksack full of hopes, hurts, and hurry. Sure, you know God is the provider and sustainer, but you still carry burdens. If you didn't, you wouldn't be a caring pastor.
Sabbatical gives you a chance to take off the rucksack, prop it against a tree, and walk into the woods alone. It's a chance to lay down your burdens, and your people's burdens. And to have a respite from the relentless demands of Sundays—and the other days of the week.
Reconnect With Loved Ones
Ministry can pull families apart. It only takes a look at the parade of high-profile burnouts to know it's true.
Too often, ministry leaders give of themselves to help other families and have little left for their own. Sabbatical is an opportunity to reconnect with those closest to you in deep ways.
During the second month of my sabbatical, my wife and I went on a week-long mountain retreat for ministry leaders where we were cared for, prayed for, and pastored in profoundly life-giving ways. We took long hikes and had long conversations.
And together, we planned a surprise party for my parents' 50th wedding anniversary. Sabbatical can be a tool to strengthen relationships with those we love most.
Disconnect From Tech
Nothing robs us of rest quite like a hyper-connected lifestyle. Our devices can turn into leashes, keeping us continually tethered to ministry needs.
In the modern world, real rest means breaking those connections for a time. Part of my church's sabbatical policy is that we disable email. My church email simply quit working. I couldn't check it even if I wanted to.
I also deleted all social media apps from my phone. I found myself going for long stretches of time without checking my phone. Some days, I never even unplugged it from the charger.
Travel
I'm a believer in the importance of travel. Nothing gets us out of our ruts better than getting out of town.
For me, a trip can give new perspective on my life, relationships, and calling. The first month of my sabbatical, I went to Spain and stayed with some missionary friends there. My life and family looked different from the vantage point of a sidewalk cafe in Seville.
Who knows? A new perspective might be just what your ministry needs, too.
Tinker
There's something refreshing about tinkering—tampering with a project all your own without a specific deadline or deliverable. It's a good way to clear the mind, to open yourself to a more peaceful approach to the day.
I remember an old man I met in Lake City, Colorado, several years ago. We were there on a family vacation and we stopped by a little table where a grizzled fellow was selling hand-carved goods.
He wasn't asking much; just a few dollars for each unique piece. He said it was a hobby, and he only sold them there along the side of the road to make room in his shop for the next batch.
That is a Sabbath attitude.
For me, I tinkered with stories this summer. I wrote short stories, magazine articles, a couple of Bible studies, and a few thousand words of a novel that no one may ever see. Just tinkering—seeing how a word fits here or a metaphor carves the right angle there.
But let me offer a bonus reason to take sabbatical: it's countercultural.
In a society driven by success, wealth, and consumerism, it's an act of faith and witness to cease production. It's a reminder to the world—and to me—that I'm not God and the weight of the world is not on my shoulders. My value and identity is not to be found in what I produce.
Instead, when I leave behind my calendar and to-do lists, I declare that God is in control. He's the one who doesn't sleep or slumber, whom I can trust with my needs and my future, and who holds the whole world.
The world He created.
In six days.
Right before He took a sabbatical.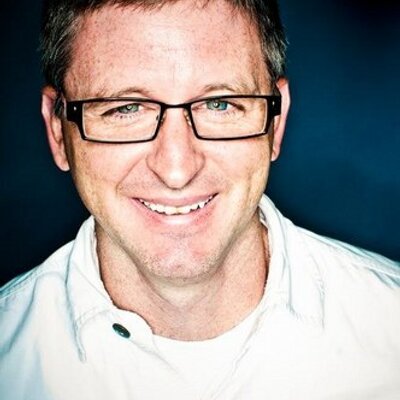 RYAN SANDERS
Ryan is a writer and previously served as a pastor. He writes for the Dallas Morning News and other outlets. You can find more at theryansanders.com.
Dig Deeper at Lifeway.com