By Mark Dance
I had never written a letter to my younger self before today because the idea seemed impractical without a time machine. Then I considered how it might be helpful to a younger pastor.
I took my first church in San Antonio in 1987. I was 22 years old at the time. Now that I'm 53, here's what I'd tell the younger me.
Dear Mark,
The good news is you'll still be happily married and in the ministry in thirty years. The bad news is you'll still be an idiot who has much to learn. Here are the top seven life lessons you would benefit from learning sooner rather than later.
Treat your family like VIPs
Treat Jesus like your king and Janet like your queen, because they are. A pastor's pecking order starts here every single day.
You and Janet will have two children who will be wonderful, but not all of the time. Only God is good all the time. They'll inherit the same sinful nature you have and need grace. Only Jesus can fix their sin problem, so don't panic when they go through a season of rebellion. Almost all kids will go through one. Just love them through it by keeping them in the front of your VIP line right behind their mother.
Lead around critical people
In every church you pastor, there will be both fruit and nuts. You will pastor a lot of wonderful people, but you'll also have harsh critics. Don't waste your ministry trying to please them because nobody can. Love your critics unconditionally and lead around them courageously.
If the ruler's anger rises against you, don't leave your post, for calmness puts great offenses to rest (Ecclesiastes ‭10:4)‬‬.
Serve your leaders humbly
After your family, your staff and lay leaders are your next VIPs. They deserve your best time and attention. The health of your churches will intrinsically be tied to the health and unity of your leadership. Your leadership teams will protect you from dangerous ministry landmines. Love and feed your people well, and they'll let you lead them anywhere.
When the vacuum cleaner salesman comes to your door, ignore him and invest that $700 in Apple stock
This is my letter. Don't judge me.
Preach less and equip others more
Since your job description directs you to equip people to do the work of the ministry, use your pulpit to raise up future preachers. If the church falls apart because you're preaching less, you've built a ministry around yourself.
Instead of preaching 5,000 times in the next 30 years like I did, share your pulpit more with people from your pews. Jesus is their real pastor, so oversee God's flock by making disciples of Jesus, not yourself.
Laugh, cry, and worship more freely
I'm sorry to tell you that you will never live up to your last name. Janet will try to help you learn to dance but she will fail. Dance with Janet anyway.
Conversely, it's okay to laugh, cry, and worship freely in public. Push past the reality that people are watching you during worship and focus on loving Jesus with abandon.
Protect your calendar better
Breakfast meetings are a stupid idea. Instead, devote your mornings to the prayer and ministry of the Word. Then you can eat and meet in the afternoons. Also, don't give up more than two evenings a week to ministry for the same reasons. Instead, stack your meetings on Wednesdays and Sundays.
Best regards,
Mark
———————————————
I hope this letter has helped you learn some lessons in less time and with less pain than I did. My story is not over, so in essence, I'm writing to my current self.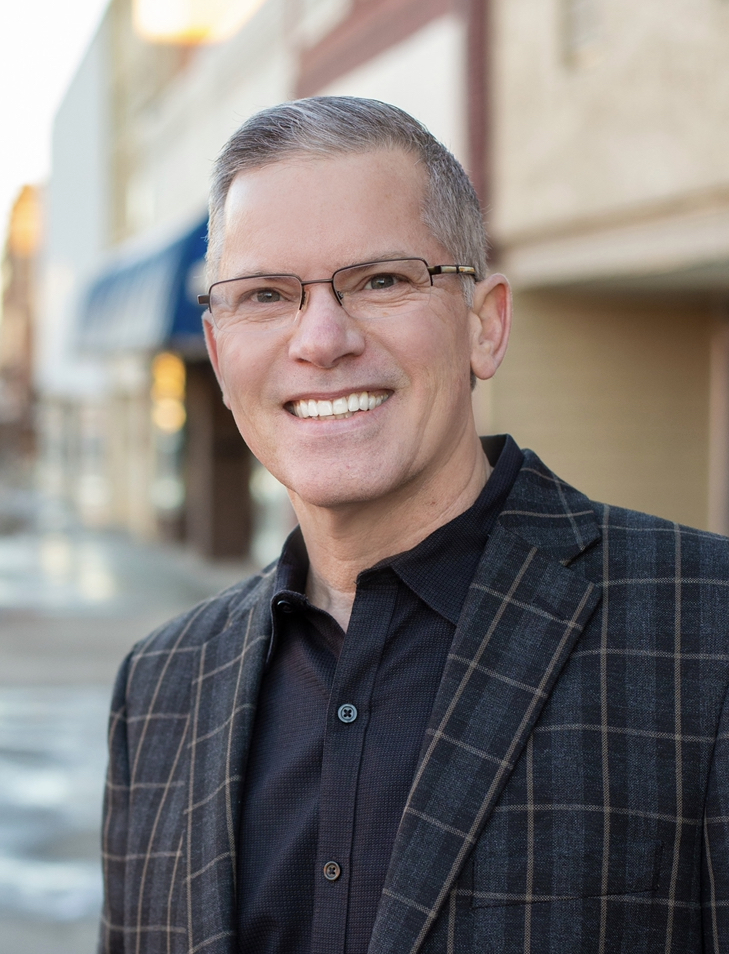 Mark Dance
After serving as a pastor for 27 years, Mark Dance is now the director of pastoral wellness for GuideStone Financial Resources and is the author of Start to Finish.
Dig Deeper at Lifeway.com