By Ryan Sanders
If you lead a ministry, you're probably familiar with the 80/20 rule: 20 percent of your people do 80 percent of the work.
It's a reality of ministry as persistent as it is disappointing. And as if the 80/20 rule wasn't bad enough, the 20 percent doesn't remain constant. Different people "rotate" through serving, so seems that just when you get a volunteer in place and on their feet, they walk away.
It can be one of the most frustrating experiences of ministry.
But Don Simmons has a solution. Simmons is the founder of Creative Potential Consulting and Training, where he teaches churches to use seven steps to flipping the 80/20 script.
Step 1: Invite
Too often, churches recruit volunteers with a big net rather than a single hook. We make announcements from the stage or pass around a sign-up sheet. But Simmons says there's a better way.
His research reveals 80 percent of all volunteers who follow through with a long-term commitment were personally invited to serve with someone. The key to those conversations is to have what pastor Dave Ferguson calls an I-C-N-U conversation: "I see a lot of potential in you. I'd like to serve with you and help grow that."
Step 2: Train
This is the one most churches do well. Every volunteer needs some kind of training. Even if the job is simple, training gives the volunteer confidence. It sends a message that the church wants to invest in them.
Step 3: Affirm
This is an important step and one that is often overlooked. Every volunteer needs to be affirmed, not for what they do (that comes in Step 6) but for who they are.
Every volunteer who serves in your ministry is a beloved child of God with inestimable worth. Affirming that truth with a card or a hug isn't buttering them up. It's caring for them.
Step 4: Feedback
This is the step most ministries shy away from. It can be awkward giving feedback, especially with volunteers. But honest and constructive feedback (not criticism) demonstrates care. It tells the volunteer they're worth the investment to help them grow.
Step 5: Evaluate
This is different than Step 4 in that feedback is for individuals; evaluation is for teams, systems, and events.
Did the event achieve its goals? Is the team working together well? What's missing? What should we stop doing? Evaluation is a strategic step that should be focused on learning from the past to make the future better.
Step 6: Recognize
This step is the fun part, when you get to congratulate volunteers on a job well done.
A helpful tip is to think about love languages and use them in rewarding volunteers. Give gifts to those for whom gifts communicate love. For those who need words of affirmation, praise them in front of others.
Step 7: Reflect
Different from evaluation, reflection is a chance to prayerfully consider each volunteer and what God is doing through them. Where is the Holy Spirit at work? How can you and your volunteers align with God's direction?
Simmons says these steps can have massive impact to the health of a volunteer culture. They might even help you overcome the 80/20 rule in your ministry.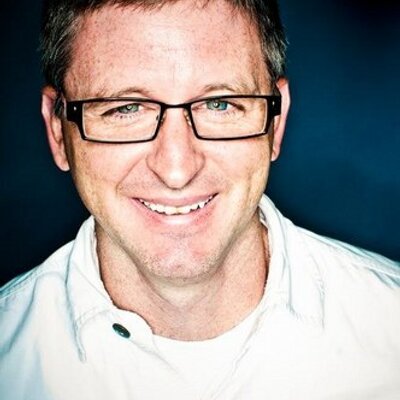 RYAN SANDERS
Ryan is a writer and previously served as a pastor. He writes for the Dallas Morning News and other outlets. You can find more at theryansanders.com.
Dig Deeper at Lifeway.com