By Aaron Wilson
Pay a visit to Janie Medlin's house in Watertown, Tennessee, and you might easily think you've stumbled upon a set for the show American Pickers. That's because hundreds and hundreds of used and discarded bicycles dot Medlin's lawn.
Once a year, Medlin—who works as an operations associate for Lifeway's Lebanon Distribution Center— loads up her impressive collection of two-wheelers in a semi-truck and drives more than 1,200 miles to distribute the bikes to children and adults at the Pine Ridge Indian Reservation in Oglala, South Dakota.
It's a journey she's been making for more than a decade.
"In 2007, my three kids and I got invited to the reservation for a mission trip," Medlin recalls. "After the trip, I was driving home at 2 a.m. and asked God, 'What can we bring back next year that would help these people?'"
Medlin felt God impress upon her the idea of taking bikes.
The Impact of a Bicycle
"At the reservation, there aren't many vehicles, and the town of Pine Ridge is 15 miles away," Medlin says. "There's not really much to do.
"But if you have a bicycle, it's great," she says. "You can actually get around and have some fun."
Pine Ridge has between 28,000 and 40,000 residents—many living well below the poverty rate. Medlin reports a significant portion of the population doesn't have power or access to running water.
Over the last decade, Medlin and other mission volunteers have taught VBS at the reservation, repaired a church's roof, dug water lines, built outhouses, and helped restore dilapidated FEMA trailers into safer, more-livable homes.
But it's the bike ministry Medlin keeps cycling back to.
"Many people at Pine Ridge get around on foot, and there isn't really a nearby place to work," Medlin says. "Bikes are hard to come by, and even if someone does have the money to purchase one, the closest Walmart is an hour away."
For these reasons, the gift of a used bike can make a huge difference in the life of someone at the reservation.
But as certain as Medlin was that God was calling her to collect bikes on that 2 a.m. drive home, she was uncertain at first how to make it happen.
"I'm not an outgoing person; I don't really talk to strangers," Medlin says. "So I was unsure how I was supposed to get the bikes. It gave me something to think about the rest of the way home."
Upon returning to Tennessee, Medlin began telling people at her church and at the school she worked at about her plans to collect bikes for the reservation. She also hung signs asking for bikes in stores and in other locations around town.
The cycles slowly began pouring in—over 200 in the first two years.
She also developed relationships with supervisors and employees at Tennessee landfills, trash collection sites, and a local bike shop, all of whom set aside discarded bikes for Medlin that had been dropped off for scrap metal recycling.
Medlin still makes rounds each week to collect these bikes for her own kind of recycling—one that gets old wheels and spokes into the hands of new, eager riders.
The Challenge of Collecting 1,000 Bikes
On one of her earlier trips to Pine Ridge, a local ministry leader told Medlin he'd like to have 1,000 bikes to blanket the area. But, he admitted a quantity that big would likely be impossible to obtain.
Medlin took it as a personal challenge.
"I thought, nothing's impossible with God," she says. "So, I started praying for 1,000 bikes."
God answered with 522 bikes the following year, requiring Medlin to upgrade from a U-Haul to a semi-trailer truck. It was a new record for bikes, but well short of her goal.
It was during this time Medlin began attending The Glade Baptist Church in Mt. Juliet, Tennessee. Once there, she visited the Faith Riders Sunday School class—a group made up of motorcycle enthusiasts—and shared about the bike ministry.
The teacher of the class owned a trucking company and offered to haul the bicycles to South Dakota for her. Members of the class and other church members also volunteered to help Medlin prep the bikes for transport by removing the pedals and loosening the handlebars to allow more bikes to fit in a truck.
"The year after that, we did it—1,008 bikes," Medlin says. "Looking back, I realized why God didn't give me the 1,000 I asked for the year before. It was because I didn't at that time have the help to get them ready to haul."
To date, Medlin has now distributed more than 3,500 bikes to Pine Ridge. And she doesn't have any plans to slow down.
"As of today, there are more than 600 bikes sitting in my yard," she says. "When I pull in at night and my headlights hit all those reflectors, I can't help but laugh and thank God for sending them."
Medlin continues to make trips to the South Dakota reservation each year.
"To be included in one of God's plans is the most rewarding and humbling feeling," Medlin says. "I'm just a mom, yet He sees me and loves me. And He can use me because I want to be useful."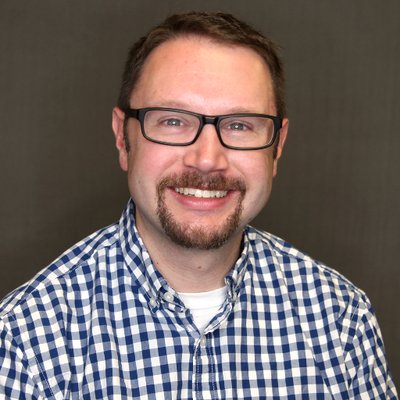 Aaron Wilson
Aaron is the internal communications manager at Lifeway and an associate editor of Lifeway Research. He and his family are members of Redeemer Church in Hendersonville, Tennessee, where they serve together in the children's ministry.
Dig Deeper at Lifeway.com