By Juan Sanchez
If we're to help our people endure temptation and overcome sin, then we need to help them understand the nature of sin. There are many places in Scripture where we could go to think through this idea, but in 1 Corinthians 10, the apostle Paul reminds us learning from the past is a very important factor in enduring temptation and overcoming sin.
Just as a child learns not to touch a hot burner after she's been burned, we should also learn from the past consequences of our own sins. Yet for some of us, past consequences are not enough to keep us from sin.
The battle against sin can be an overwhelming struggle because we underestimate how sin operates. That's why understanding the nature of sin is so important.
If we're to endure temptation and overcome sin, we must understand sin is deceptive, divisive, and destructive.
Sin is deceptive
Sin deceives in a variety of ways. Satan deceives us into thinking that what we're doing isn't sin (Proverbs 14:12). Instead, he masks the temptation to sin as a promise for joy and satisfaction.
Isn't this precisely what took place in the Garden of Eden? Satan offered a counterfeit promise for joy and satisfaction to Adam and Eve—"You will be like God…" (Genesis 3:5).
Satan's schemes are so deceptive that once we're involved in sin, we begin to believe there's no way out. This is not what the Bible teaches.
The Bible reminds us the temptations we face are common to everyone (1 Corinthians 10:13). Because Jesus understands our temptations (Hebrews 4:14-16), we can go to Him for help in our time of need, for God is faithful and provides a way of escape, so we can endure the temptation.
In the context of 1 Corinthians 10, verse 13 serves as a warning—because of the deceptiveness of sin, "take God's way of escaping temptation," (v.13), and "flee idolatry" (v.14). Sin is deceptive, so hear God's warnings!
Our primary weapon against temptation and sin is faith in the promises of God. As you grow in believing God and His promises, you'll increasingly escape sin and corruption (2 Peter 1:3-4).
Sin is divisive
Sin strives to separate us from God (1 John 1:1) and each other (1 Corinthians 10:17). When we choose to sin, we sin against God, disrupting our fellowship with Him (though not our union with Him). We also sin against the church, affecting our fellowship with one another and we sin against those affected by our sin.
The prodigal son in Luke 15 understood that when he sinned, he sinned against God first, and then against his father. This is the perspective we must have. And this is the reason part of repentance is making things right with those whom we've sinned against.
Sin is destructive
We see every day how sin destroys people's lives. Even for believers, after we've experienced the wonderful forgiveness God offers, the consequences of sin still linger. David's life testifies to this fact (2 Samuel 11-24).
Learning from our past and understanding the nature of sin are helpful defensive strategies against temptation and sin; however, glorifying God in everything (1 Corinthians 10:31) is the most important aspect of Christian living.
When our life is consumed by a passion for God's glory, we'll delight in Him and nothing else will do. You see, the Christian life is not about a list of don'ts; it's about a gift given to us in which we're to delight: Jesus Christ, the beloved Son.
When we get to the point in life where Christ satisfies our every longing, then the things of this world will loosen their hold on us. May we shepherd our people to the place in Christian maturity where Christ is all-satisfying!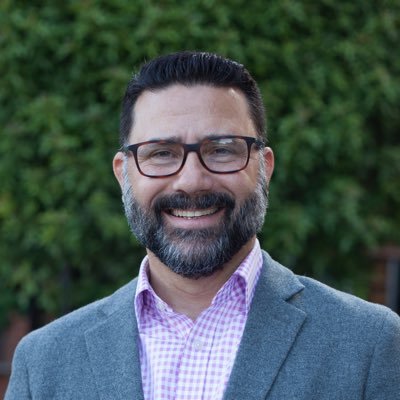 Dig Deeper at Lifeway.com