By Joel Rainey
"I wish I were younger."
This was a private message I received from someone who saw that our church was looking for a staff pastor.
It was far from the first time I've had a conversation with someone in their late 50s who simply assumed all churches wanted to put him "out to pasture."
Four weeks ago, I had another conversation with a potential staff member who was 10 years my senior. His first question was, "Is my age going to be a factor in this decision?"
As someone who's served as a denominational leader for many years, I've often counseled older leaders who have removed their birth year from their resume.
"If they want to know how old you are, don't lie," I'd tell them. "But that doesn't mean you have to let a church assume you're too old until they've actually met you."
I affirm the call to encourage and empower the next generation of church leaders. However, in the middle of this emphasis, many godly, qualified people are experiencing what we can only describe as age discrimination.
While I wholeheartedly defend any local church's right to set whatever parameters they want in a leader—including an age limit (I'm a Baptist after all, and religious freedom is and should be king in these matters), I also question collective wisdom when our culture begins to automatically dismiss anyone born before 1968.
Not only are these leaders being marginalized, the Church is walking past some of its greatest treasures in this myopic pursuit of youth.
So if you're a pastor seeking to hire a new staff member, or if you're a search committee member seeking a pastor, by all means, pursue younger leaders. But don't count the older ones out simply because they're older.
Let me remind you of three things you miss when you place undue emphasis on youth.
1. Experience
A fresh set of young eyes can bring a helpful perspective to your staff. But older pastors bring experience that allows them to approach situations with the attitude of, "I've seen this before."
If your congregation is in transition, this kind of pastoral experience often translates into a more emotionally stable leader who has the skills necessary to move forward even when the arrows are flying.
2. A Measurable Track Record
Experience by itself is no indicator of character or competency. But with an older leader, it's much easier to know what kind of leader they'll be at your church because they have a record that speaks clearly to the kind of leader they've been in the past.
Peter Drucker once said that if you want to succeed, don't be the expert in what used to work.
That nugget of wisdom should be examined when looking at someone who was enormously successful in the 1990s but who demonstrates ignorance when it comes to how things work in the 21st century.
That said, some of the leaders I know in their 50s, 60s, or even 70s are more "up to date" than their younger counterparts.
All of these things are easier to measure in the life of someone who has more than a few years of experience.
When you find a candidate with a strong track record of faithfulness, character, and competency, you'd be wise not to walk past them just because their hair has turned white.
3. Wisdom
The writer of Proverbs reminds us that, "Gray hair is a glorious crown; it is found in the ways of righteousness" (16:31).
When the resumes you're looking at include a picture of someone who has gray hair, you might stop to consider whether this is indicative of knowledge gained through righteous living and wise decisions.
Knowledge is both valuable and powerful. But wisdom combined with knowledge and experience produces insight that's only gained with age.
Any church that tries to live without this by only pursuing youth for youth's sake is bound to make huge mistakes.
In some cases, you can find this wisdom in long-term members who serve as volunteers. Lay aside the tendency to marginalize such older men. Instead, try putting one of them on the payroll.
Right now in my church, we have a critical need for the right man to help take us to the next level. There are certain non-negotiable skills and convictions he'll need to fit our environment and lead effectively.
Where age is concerned, our next staff pastor might be young enough to be my son. But he might also be old enough to be my father. On that matter, we've resolved to let God decide how old our next leader will be.
The context of every local congregation should determine the parameters the congregation puts on the type of leader it needs.
But before you narrow down the age range, let me encourage you to prayerfully consider letting the Lord decide how old your next staff hire will be.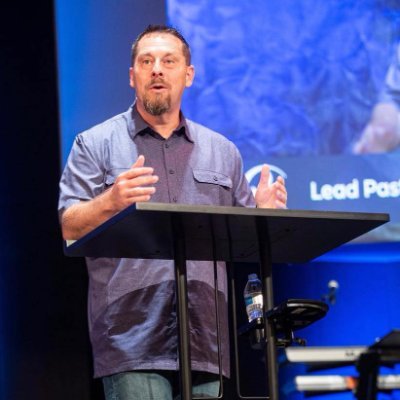 Joel Rainey
Joel is the lead pastor of Covenant Church in Shepherdstown, W. Va. He's husband to Amy, father of three, serves on the adjunct faculty of Southeastern Baptist Theological Seminary, is the author of four books, and blogs at Themelios.
Dig Deeper at Lifeway.com