By Ryan Rice
One of my most embarrassing moments in ministry came after our first child was born. My wife had just undergone an emergency cesarean section and by God's grace, our first son was born healthy and whole.
It was a tough moment, however, for both of us. The next day, my wife began her recovery, and we both began the journey of caring for our newborn son.
Priorities are everything in life, and this was one moment where my priorities were not rightly aligned.
Throughout the day, I began receiving text messages from the church. At the time, I served as a pastoral assistant and the person texting was in need of assistance.
To my shame, I left my wife alone in the hospital, drove to the church, and got right to work assisting.
In reality, the person needing the assistance could've waited, and the emergency was no emergency at all. At that moment, I devalued my spouse whom I should have protected.
In many ways, I've grown from that moment but I still struggle to ensure my priorities are rightly aligned.
Church planting has forced me to constantly reevaluate my priorities and ensure I'm not leaving my wife by the wayside.
Church planters and their wives carry a heavy load together. Planting a church is a holy, honored, and heavy calling.
If we're not careful, however, our wives can be left shattered and in the dust. As the church grows, people are reached, and leaders developed. We then turn around and find our spouses in shattered pieces.
To avoid this tragedy, here are three ways a pastor can care for his wife.
1. Protect Your Spouse
If your wife is in the nursery every week, immediately find someone to take her place. The truth is, you'd do better not to have a nursery than have her serving in it every week.
Ask yourself, "What member would you allow to miss church every single week?" I mean, really, what member would you encourage to be completely removed from corporate worship on a consistent basis?
If your wife is like mine, godly and sweet, she may not always say, "Honey, I'm burned out."
However, as her husband and shepherd, it's your job to ensure her soul is taken care of.
The point is this; your wife shouldn't be the only person in the entire church working in the nursery every week. You say, "Well, we won't be able to have a nursery if she doesn't work it."
The truth is, the church will not implode if kids and parents worship together. In fact, it may be good for everyone to hear a child cry while you preach!
2. Honor Your Spouse
Honor your spouse in front of the congregation. Does your church know you adore and value your wife?
It's a great testimony for a pastor to have a great marriage. It honors Christ and also provides a great example for others to follow. Share with your congregation the joys of being the husband of one wife.
I know of one pastor whose voicemail says he can't be reached on Fridays because he's with his best friend, his wife.
Look for those intentional moments to let the church know how thankful you are for your wife.
3. Love Your Spouse
Finally, take care of your wife's name and reputation. People will go only as far as you allow them.
For example, if a member comes up to you with something negative or derogatory to say about your spouse, don't allow it to go any further than that.
Someone should never feel comfortable enough to say something derogatory about your wife to your face. In short, stand up for your wife.
You say, "Well if I correct this person, they'll leave the church." They might, or they might not, but you have to go home to your wife—not to that other person.
The Scriptures call us to love our wives, just as Christ loved the church and gave Himself for her.
Let it be said of all of us that we loved as Christ loved and protected our wives to the glory of God.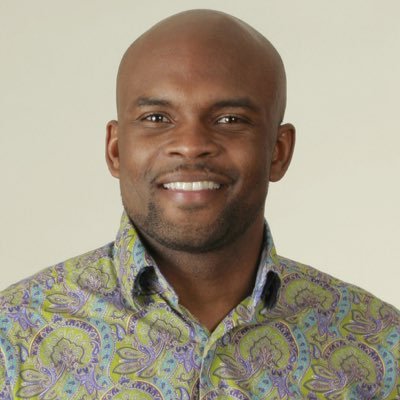 Ryan Rice, Sr.
Ryan is husband to Seané, father of Ryan, Jr., Brayden, Reagen, and Bailey, and has been in ministry since 2007. He's currently the lead pastor of Connect Church of Algiers in New Orleans, Louisiana, which they planted in 2014.
Dig Deeper at Lifeway.com