Rachel Sinclair
One of the most popular New Year's resolutions among Christians is to read the Bible through in a year. YouVersion, the most popular Bible app for smartphones, says its number of daily active users jumps around 20 percent in January.
On January 1 this year, YouVersion users began over 1 million Bible reading plans—62 percent more than last year.
And it makes sense––the Bible is arguably the most influential book throughout world history, and for Christians, it's the infallible Word of God.
Lifeway Research found that, while almost nine out of 10 households own a Bible, only 20 percent of Americans have read through the entire Bible at least once. Among those who have at least read some portion of the Bible, less than a quarter have a systematic plan for reading it every day.
Reading the Bible through in a year is both a worthy and ambitious goal. As you begin the new year, consider the following tips to ensure your plan for reading Scripture is intentional, achievable, and spiritually beneficial.
1. Choose a Bible reading plan
There are many plans for how to read through the Bible in a year, and it's important to select one that feels both doable and interesting. If you start in Genesis 1 and hope for the best, there's a good chance you might get bogged down in the Old Testament and give up.
The most common plans have a daily mixture of Old Testament and New Testament readings, often paired with a Psalm and a verse or two from Proverbs. Another interesting option is to read through the Bible chronologically, in the historical order of when the events happen (like The Day by Day Chronological Bible).
There are also plans grouped by theme, plans designed for families, and more.
2. Schedule Bible reading time
If your New Year's resolution is to exercise more often, you would achieve that goal by scheduling specific blocks of time for exercise. You might join a gym, sign up for a workout class, or set your alarm an hour early to jog in the morning. In the same way, committing to read your Bible requires setting aside specific time in your daily schedule.
Of course, there will be days when you have to switch up your schedule, or when urgent matters demand your attention. The important thing is that you devote a portion of your day to reading God's Word, even when that means sacrificing time for something else.
3. Realize reading the Bible doesn't have to done in secret
If setting aside 30 minutes alone each day sounds impossible, that doesn't have to stop you from reading through the Bible in a year! It's important to have time alone with the Lord, but it's also a beautiful blessing to read Scripture with or in the presence of others.
If you're a mom with young children, don't be afraid to pull out your Bible at the breakfast table or while you're watching the kids play in the backyard. If you're a young working professional, read Scripture during one of your lunch breaks, or listen to the Bible on the way to work.
Bring the Bible into your everyday life, and you just might bless others along the way.
4. Have an accountability system
Accountability is a tried and true tool that helps individuals reach their goals. A study from the Dominican University of California found that "70 percent of the participants who sent weekly updates to a friend reported successful goal achievement."
Whether you're reading through the Bible with someone else or giving weekly updates to a close friend, make sure you have someone to hold you accountable and encourage you along the way.
5. Give yourself grace
You'll miss a day. You'll probably miss a few days. And that's okay.
Remember that no one is perfect, and God's love is not at all dependent on your progress with this plan.
The reason we read the Bible, which is to grow closer to God through His Word of truth. On some days, walking closely with God might mean spending significant time in prayer or going out of your way to help someone rather than completing your designated daily reading.
Always put your relationship with God over the importance of sticking to a plan.
6. Celebrate milestones
A year is a long time to commit to something, so don't save all the celebrating for the end. Set short-term goals within the big goal, and treat yourself when you accomplish small steps along the way.
Did you make it through two months without getting behind? Go grab a cup of your favorite latte, or meet a friend for a fun lunch date. You have already made significant progress because of your spiritual discipline, and that's worthy of celebration.
7. Evaluate if this commitment is right for you
If you're reading this article and thinking, Reading the Bible through in a year sounds incredibly intimidating, step back and evaluate whether or not this commitment is right for you.
It's important for all believers to regularly study and read the Word of God, but how much and how often might vary for different people in different seasons of life.
Maybe a three-year Bible reading plan is a more realistic goal, or maybe you want to do a deep dive on studying a certain portion of Scripture. Pray and ask God how He wants you to grow in reading His Word this year, and walk in obedience to His call.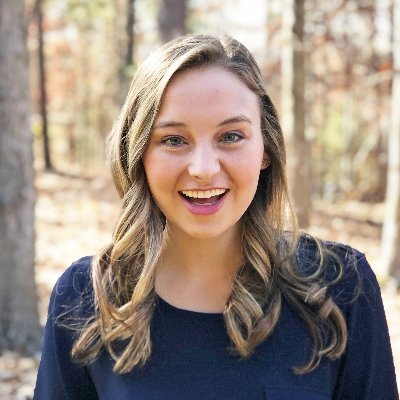 Rachel Sinclair
Rachel is a freelance writer based in Franklin, Tenn.
Dig Deeper at Lifeway.com