By Jonathan Howe
David Platt may be known for his radical ways, but when he stepped to the stage January 5 at the 2019 CROSS conference, no one expected to get a 50-point sermon.
Platt, who preaches for nearly six hours during his annual Secret Church events, made it through the entire book of Revelation and all 50 points in about an hour at the missions conference in Louisville, Kentucky.
The points included 48 characteristics of Jesus and a pair of exhortations. Video of the sermon (and others from the conference) can be seen at cross19.thegospelcoalition.org.
Thabiti Anyabwile was live tweeting the 50 points. Here they are in their entirety:
Jesus is fully man
Jesus is fully God
Jesus is the fulfillment of biblical prophecy
Jesus is the final and ultimate sacrifice for sin
Jesus is infinitely old
Jesus is infinitely wise
Jesus sees all things
Jesus knows all things
Jesus' purity has no error
Jesus' power knows no equal
Jesus' voice resounds with authority
Jesus declares eternal salvation for all who trust in Him
Jesus decrees final judgment for all who do not trust in Him
Jesus' face radiates with light
Jesus has the first word in creation (Alpha)
Jesus has the last word in creation (Omega)
Jesus was dead for a time
Jesus is alive for all time
Death is controlled by Jesus
Jesus is the conquering Lion
Jesus is the slaughtered Lamb
Jesus is the sovereign Lord
Jesus' worth is undisputed
Jesus' work is unforgettable
Jesus' worship is universal
Jesus is the author of our salvation
Jesus is the shepherd of our souls
Jesus is the source of our satisfaction
Jesus is the groom who chooses us as His bride
Jesus is the God who makes us beautiful
Jesus is the faithful witness
Jesus is the righteous judge
Jesus is the divine warrior
Jesus' eyes have flaming fire
There are many crowns on Jesus' head
There is much mystery to Jesus' name
Jesus conquers God's enemies
Jesus reveals God's Word
Jesus rules the nations of the world
Jesus treads the wine press of God's wrath
Jesus is King of kings
Jesus is Lord of lords
Jesus will usher us into the presence of God
Jesus will completely undo the curse of God
Jesus will open our eyes to the face of God
Jesus will shine His light on us
Jesus will share His reign with us
Jesus will come back for us
Pursue Jesus as the all-consuming passion of your life
Spend your life for the fame of Jesus' name where He is not yet known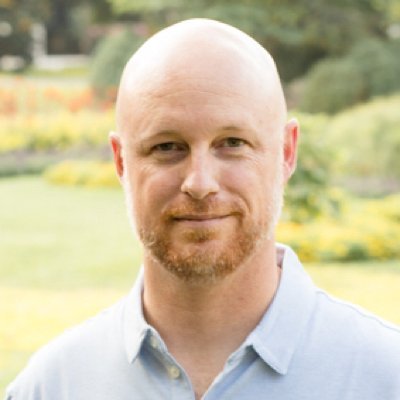 Jonathan Howe
Jonathan is the Vice President for Communications with the @SBCExecComm and former director of Strategic Initiatives at Lifeway.
Dig Deeper at Lifeway.com