By Ryan Rice
"I feel so ashamed."
Those were the words I uttered to my wife after leaving a function with family and friends.
I hadn't offended anyone in the room or failed to show love. As I listened to all the personal accomplishments shared by those in the room, however, I sank deeper into my chair.
I was comparing myself to others, and it left me feeling as if I should be accomplishing more, making a name for myself, and chasing certain accolades.
Comparison is a dangerous game. In fact, it's the one game we lose every time we play.
What We Lose When We Compare Ourselves to Others
Paul Tripp writes in Dangerous Calling, "The war of the pastorate is a deeply personal war. It is fought on the ground of the pastor's heart. It is a war of values, allegiances, and motivations. It is about subtle desires and foundational dreams."
Pastors, if we're not careful, we can lose our joy, focus, and true reason for being in pastoral ministry when we play the comparison game. Comparison says, "God, where You have me isn't where I need to be."
Making comparisons with others causes us to question and doubt the sovereignty and providence of God. It leaves us with the fear that we're missing out on something better.
Is it any wonder Paul told a young Timothy that ministry is a war and encouraged him to fight the good fight? Paul goes on to encourage Timothy to, "Pay close attention to your life and your teaching; persevere in these things, for in doing this you will save both yourself and your hearers" (1 Timothy 4:16).
Instead of comparing, we're called to persevere and remember. We're to persevere in the truth of God and remember God has called us to serve and glorify Him. It's a high and holy calling.
Pastor, find joy in remembering the privilege you have to serve the King of the Universe.
Instead of comparing your life to those around you, look to the Word of God and Jesus for your identity, value, and worth. Instead of playing the comparison game, aim to be found faithful in the following three ways:
1. Be Faithful to Christ
Philippians 1:6 reminds us that "he who started a good work in [us] will carry it on to completion until the day of Christ Jesus." We must remember that He who called us is the same one keeping us.
No matter what circumstance you find yourself in, the sovereign God knows about it and cares for you. Let it be said of us, as the apostle Paul declared in 1 Corinthians 15:58, "Your labor in the Lord is not in vain."
2. Be Faithful to Marriage & Family
As pastors, we may not have great wealth or notoriety. For those of us who are married with kids, however, some of the greatest treasures we have are our wives and our children. Let it be said we've stewarded them well.
What if we're one day given the opportunity to look back and see not only our kids serving Christ, but our grandchildren too? What if our faithfulness to our wives affects entire generations within our families?
Let's not see our marriage and children as 'loose change,' but see them instead as investments worth our time and focus.
3. Be Faithful to Shepherd
When was the last time you thanked God for the church you pastor? The comparison game will cause you to look down on where God currently has you and miss out on the great things God is doing right where you are.
The reality of your current state—even if it's not ideal—doesn't mean failure. It's simply the reality of what you're facing.
If comparison has caused you to lose the joy of shepherding, remember you're simply the under-shepherd of the Chief Shepherd. Jesus calls us to abide in Him because without Him we can do nothing.
Let's once again ask the Lord for the joy of shepherding His sheep—those that bite and those who follow joyfully.
No Comparisons in Christ
The comparison game left me with a sense of shame that didn't come from Christ. At that moment, I took my eyes off Christ and put them on the things of this world. It made it easy to forget the richness of His grace and love toward me.
As I went to the Lord in prayer, however, I was reminded of the words of our Savior: "Seek first the kingdom of God and his righteousness" (Matthew 6:33).
In Christ, there's no comparison game. Our value, worth, blessing, and identity are all found in Him. The finished work of Christ gives us rest, freedom, and no need for comparison.
Jesus is enough!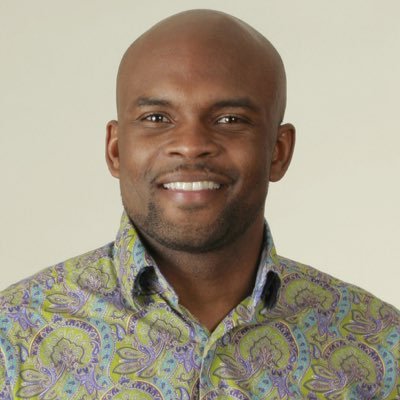 Ryan Rice, Sr.
Ryan is husband to Seané, father of Ryan, Jr., Brayden, Reagen, and Bailey, and has been in ministry since 2007. He's currently the lead pastor of Connect Church of Algiers in New Orleans, Louisiana, which they planted in 2014.
Dig Deeper at Lifeway.com