By Aaron Earls
Generation Z is going to college at a higher rate than previous generations and that may mean trouble for churches trying to keep them involved.
Pew Research found a higher percentage of today's high school graduates are choosing college compared to previous generations. Fifty-nine percent of 18-20 year olds today are enrolled in college, compared to 53 percent of millennials and 44 percent of those in Generation X.
In 2017, 61 percent of white young adults no longer in high school were enrolled in college, similar to the 59 percent in 2002.
Among Hispanic and black teenagers, however, there were sizeable jumps in college attendance. For the first time, more than half of Hispanic (55 percent) and black students (54 percent) were enrolled in college.
College has become more attainable for Generation Z as more are finishing high school than previously—especially among Hispanic and black teens.
In 2002, 60 percent of Hispanic and 71 percent of black students finished high school. In 2017, those numbers had jumped to 76 percent among Hispanics and 77 percent among black teenagers.
In all, 8 in 10 students graduated from high school in 2017.
As more teenagers head to college, a new Lifeway Research study says they may be leaving the church behind.
Two-thirds of young adults who regularly attended church as a teenager say they dropped out of church for at least one year. For many, that was tied to their moving to college.
The top reason given by those who drop out of church is "I moved to college and stopped attending." A third of all church dropouts (34 percent) list college as a reason.
Among the dropouts who actually attended college, almost half (47 percent) say college played a role in leaving church.
We are seeing teenagers drop out of the church as they make the transition out of high school and student ministry," said Ben Trueblood, director of student ministry at Lifeway and author of Within Reach: The Power of Small Changes in Keeping Students Connected.
"This moment of transition is often too late to act for churches."
The research seems to indicate an unintentional drift, instead of a hard decision to no longer attend.
Seven in 10 (71 percent) of those who dropped out say they hadn't planned on leaving the church.
"For the most part, people aren't leaving the church out of bitterness, the influence of college atheists, or a renunciation of their faith," said Trueblood.
Among those who dropped out as a young adult, 67 percent say they are Protestant, while 13 percent are non-religious—atheist, agnostic and those without a religious preference.
"What the research tells us may be even more concerning for Protestant churches: there was nothing about the church experience or faith foundations of those teenagers that caused them to seek out a connection to a local church once they entered a new phase of life," said Trueblood.
"The time they spent with activity in church was simply replaced by something else."
In Within Reach, Trueblood explores the Lifeway Research study and details the strongest predictors of young adults staying in church, which includes parental influence, regular Bible reading, and the investment of adults.
He says churches can begin taking steps with those currently in student ministry that will keep them involved, but he also said churches should have a strategic focus on individuals during those traditional college years.
"In many places, this is a forgotten, under-resourced ministry area," Trueblood said. "Focus is placed on children, students, and then not again until someone enters the 'young family' stage. This needs to change."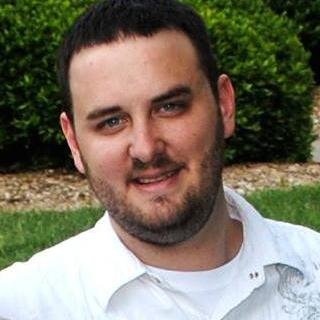 Aaron Earls
Aaron is the senior writer/editor at LifewayResearch.com.
Dig Deeper at Lifeway.com