By Juan Sanchez
As I was reading Job in my daily Bible reading, I was struck by two verses from chapter one. The first is Job 1:1.
Job was "a man of complete integrity, who feared God and turned away from evil." On two other occasions, God uses the same language to describes Job (1:8; 2:3).
Oh, how I long to be a man of complete integrity, who fears God and turns away from evil! I long for the Lord to describe me in this way!
I then read Job 1:5, which caused me to long to be the kind of father who prays for his children:
"Whenever a round of banqueting was over, Job would send for his children and purify them, rising early in the morning to offer burnt offerings for all of them."
Why did Job do this? Because, he thought, "Perhaps my children have sinned, having cursed God in their hearts." We're told this was Job's regular practice.
The Holy Spirit convicted me as I read these verses. I do pray for my children, but do I really plead with God for them? Do I truly intercede for them regularly?
Here are four lessons the Lord taught me that morning from the first chapter of Job.
1. Pray for your children.
Job consecrated his children. The word consecrate means "to set apart to something." In our case, as in Job's, it means set apart to God.
If your children are unbelieving, plead with God and intercede with Him for their salvation. You're asking God to set them apart for Himself. Plead with God to remove their heart of stone and replace it with a heart of flesh that beats for Him.
Ever since our children were young, we had a bedtime routine. As a part of it, my wife and I would pray for them and with them at their bedside.
I'd often pray God would give them new hearts. I did this in their hearing so they'd realize their need for salvation. If your children are believing, pray for them to grow in their faith.
2. Pray for each of your children.
Job interceded for each of his children because each child is unique.
Our children have different strengths and weaknesses, different struggles and temptations. So pray for each of them according to their own needs.
There's nothing wrong with praying general prayers for our children like for them to grow in Christlikeness. But, let's be specific.
Make a prayer list where you note each child's unique prayer needs. And, in the name of Christ, ask God for specific requests, grounding each one in specific promises from Scripture.
3. Pray for each of your children regularly.
Job rose early in the morning. He daily interceded and offered burnt offerings for each of his children.
Now that Christ has come and offered Himself as the once-for-all sacrifice, there's no longer a need to offer animal sacrifices. Still, we're to offer spiritual sacrifices to God (1 Peter 2:4-5).
In at least one case, those spiritual sacrifices are the fruit of our lips, offerings of praise to God (Hebrews 13:15). So, at the very least, we should offer sacrifices of praise to God for our children.
How thankful are we for our children? Let's praise and thank God for them daily!
Let's also pray for them daily, interceding for them, setting them apart to God in prayer. Let's pray God-sized prayers for our children, not mere comfort prayers like, "O Lord, keep them safe and prosper them."
Instead, let's be bold in consecrating them, saying, "Oh God, take our children and use them however you desire." May we be willing to offer our children to God's service!
Ask God to cause your children to love and treasure Him above all things so that their lives will be living sacrifices to God (Romans 12:1-2).
4. Pray for each of your children regularly, because they're sinners in need of grace.
Too many parents idolize their children and are unable to see them for the sinners they really are. Our culture is so blinded in this way that when their children get in trouble, the parents often blame others: teachers, coaches, other children.
Job understood human depravity and he understood his children's potential to sin. This is why Job continually interceded before God for his children.
They were sinners, and Job wanted to intercede on their behalf so that they might avoid God's judgment.
Let's not underestimate our children's capacity to sin, especially in their hearts (a place we can't look into).
Admittedly, this is a difficult tension for parents. We want to encourage our children continually but we also need to remember their hearts are deceptive.
So, in the context of ongoing affirmation, let's continually disciple our children, pointing out their struggles and temptations, their sinful proclivities, and their actual sins.
When they sin, we need to discipline them appropriately. Parental discipline is one of the means the Lord has given us to intercede for our children that they might avoid God's final judgment.
It's better for our kids to come under our discipline now than for them to be allowed to raise themselves in their own way, only to eventually come under God's final judgment.
Parenting Requires Prayer
Parenting is the hardest thing I've ever had to do. Thankfully, Jesus came from heaven to earth, and He, the only true blameless and upright one who feared God and turned away from sin, interceded between God and sinners.
Because of Jesus' righteous sacrifice, all who believe in Him now stand blameless before God. Let's pray for our children that they may see the truth and beauty of the Lord Jesus Christ and give themselves to Him.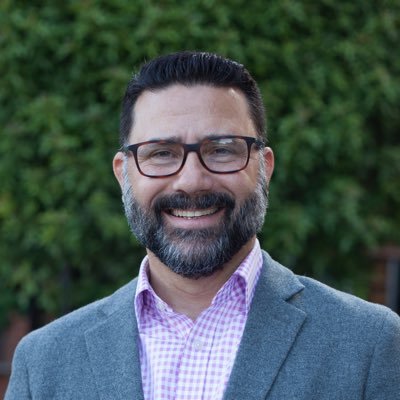 Dig Deeper at Lifeway.com