By Aaron Earls
After eight years on Pakistan's death row for blasphemy and several months in hiding, Asia Bibi is now free to leave the country.
Pakistan's Supreme Court upheld the October 2018 acquittal of Bibi, a Christian who was convicted of blasphemy in 2010 after a neighbor accused her of insulting Muhammad.
The October ruling led to mass protests and violence from radical Islamic hardliners, who then petitioned to overturn the acquittal.
The nation's highest court upheld the October ruling. "Based on merit, this petition is dismissed," Chief Justice Asif Saeed Khosa said in court, according to BBC.
"She should now be free to reunite with her family and seek safety in a country of her choice," said Amnesty International.
Bibi is expected to flee to Canada where her daughters have already been given asylum. A friend of Bibi, speaking to CTV News on condition of anonymity because of the violence surrounding the case, said the mother of five watched the decision on television.
He quoted Bibi as saying, "I am really grateful to everybody. Now after nine years it is confirmed that I am free and I will be going to hug my daughters."
Tensions surrounding this case have been high in Pakistan. Two government officials were shot and killed after questioning the blasphemy charges. Bibi's lawyer had fled the country amid death threats and Bibi herself has been in a secret location since the charges against her were originally overturned.
Her ordeal started in June 2009 with a dispute between herself and coworkers over a shared bucket of water used during their hot working conditions. The other women said they could no longer use a cup because Bibi touched it and her faith made it unclean.
According to BBC, prosecutors said during the argument the women said Bibi should convert to Islam after which Bibi made an offensive comment about Muhammed.
She was later beaten up at her home and, according to her accusers, confessed to blasphemy. Bibi denied insulting Muhammed and the Supreme Court said her purported confession was only given in front of a crowd "threatening to kill her."
Bibi was the first woman sentenced to death for blasphemy in Pakistan, but the BBC reports many Christians have been convicted of blasphemy since 1990 despite making up only 1.6 percent of the population. In the last three decades, at least 65 people have reportedly been killed in Pakistan over accusations of blasphemy.
According to Open Doors, Pakistan is one of the worst places for Christians. They rank 5th on the 2019 World Watch List.
In their report, Open Doors says Christians "continue to live in daily fear they will be accused of blasphemy" and under threat of violence from radical Islamists.
The report pointed to a December 2017 suicide attack against a Pakistani church that killed 11 Christians and wounded many others.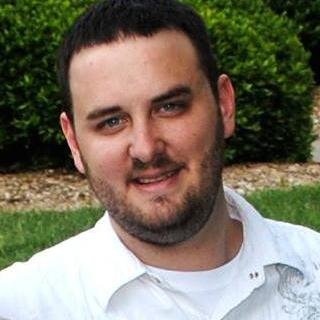 Aaron Earls
Aaron is a writer for LifewayResearch.com.
Dig Deeper at Lifeway.com