By Mark Dance
Murphy's law—the belief that if something can to wrong, it will—was named after Captain Edward Murphy, an engineer working on Air Force Project MX981 in 1949.
Murphy's team was doing tests to discern how much sudden deceleration a person can stand in rocket sled tests.
One day, after finding out a transducer was wired wrong, Murphy cursed the technician responsible and said, "If there is any way to do it wrong, he'll find it."
Some pastors are pessimists like Captain Murphy. I sometimes fight it too. Some days, I spend more time ducking my head than bowing it.
Today, if you're fighting pastoral pessimism, I have an encouraging word for you.
God really does want to bless you
Of the 36 recorded miracles of Jesus, the feeding of the 5,000 is the largest concerning numerical impact. It's also the only one mentioned in all four Gospels besides the resurrection.
This miracle underscored Jesus' mission to be the "Bread of Life," which is a hard message to hear on an empty stomach. Jesus blessed that crowd by feeding them literally and spiritually.
Do you really believe He wants to bless you and me today?
What man among you, if his son asks him for bread, will give him a stone? …how much more will your Father in heaven give good things to those who ask Him! (Matthew 7:9,11)
Pastoral pessimism needs to be offset by biblical realism, not prosperity fiction.
A new study on prosperity gospel beliefs reveals some disturbing trends. Lifeway Research surveyed 1,010 Americans who attend a Protestant or non-denominational church at least once a month. What they discovered was alarming.
About a third of Protestant churchgoers say their congregation teaches that God will bless them if they donate money.
One in 4 say they have to do something for God to receive material blessings in return.
Wow! We all need to be reminded of the biblical, faithful love of God.
God wants to bless others through you
Those who followed Jesus to the northern part of Israel were basically stranded on a remote mountain. When faced with the logistical nightmare of feeding 5,000 – 20,000 people without any legitimate food source, the disciples stated the most obvious and practical solution: "send them home" (Luke 9).
That's 'ministry-speak' for, "Not our problem."
Jesus' reply had to be painful to hear, "You give them something to eat" (Luke 9:13).
That's 'Jesus-speak' for, "They're your problem."
The disciples had some legitimate points:
Philip – "Where can we buy bread? We don't have enough money!"
Andrew – "What are five barley loaves and two fish for so many?"
In all reality, there's no way your church will be able to meet every need in your community, much less the world. But is that a legitimate excuse to do nothing for the needy? No!
"I will bless you . . . so that you will be a blessing" (Genesis 12:2).
"If anyone has this world's goods [that's us] and sees his brother in need but closes his eyes to his need — how can God's love reside in him? Little children, we must not love with word or speech, but with truth and action" (I John 3:17–18).
Your obedience triggers God's blessings
Mark tells us Jesus commanded the disciples to look for food among the crowd. That boy gave up his basket of barley bread and sardines.
It's not clear if the kid with the basket-lunch was happy about giving it up. But I wonder what that little boy's basket looked like after dinner?!
"A generous person will be blessed, for he shares his food with the poor" (Proverbs 22:9).
The other side of that gospel coin is that our disobedience triggers God's discipline:
"The one who gives to the poor will not be in need, but one who turns his eyes away will receive many curses" (Proverbs 28:27).
Have you led your church to become a channel of blessing for widows and orphans, the helpless and homeless, the prisoners and refugees?
Perhaps no church can tackle all of these challenges, but our calling is to channel the unique resources of our churches to bless our neediest neighbors in our community and our world.
The happiest pastors and churches I know are the ones who understand they've been blessed to be a blessing.
"Happy is one who cares for the poor, the Lord will save him in a day of adversity. The Lord will keep him and preserve him, he will be blessed in the land." (Psalm 41:1–2)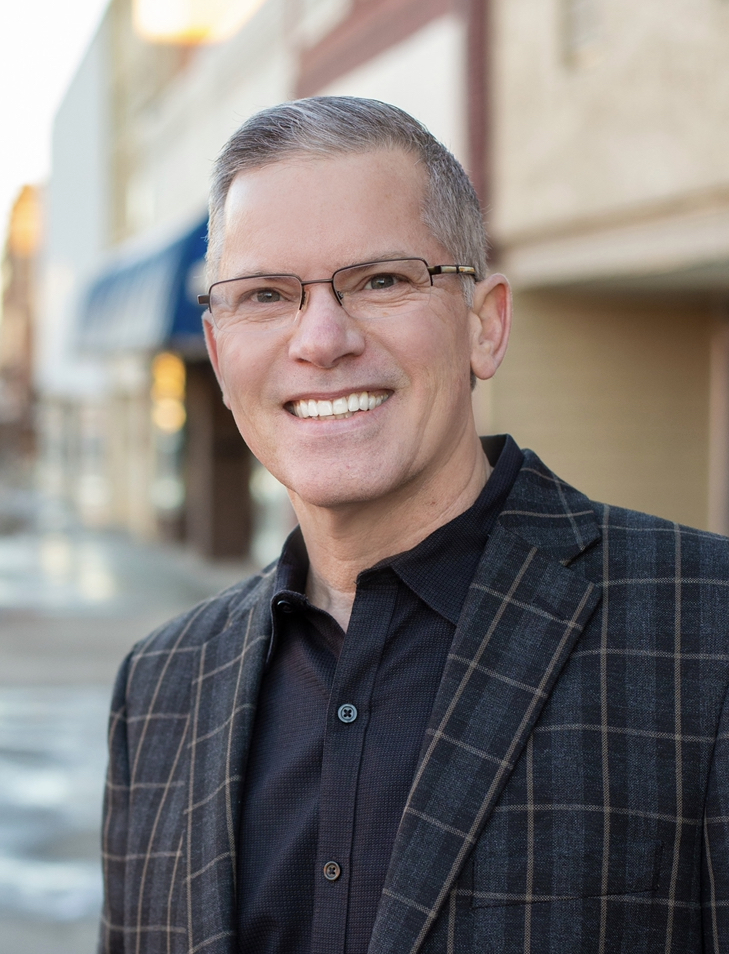 Mark Dance
After serving as a pastor for 28 years, Mark is now the director of pastoral wellness for Guidestone Financial Resources. He frequently speaks at churches, conferences, and retreats—often with his wife Janet. Read more from him at MarkDance.net.
Dig Deeper at Lifeway.com