By Dan Hyun
As an advocate for healthy multicultural churches, I believe effective cross-cultural preaching is a vital element of these communities. However, many preachers trained in Bible colleges and seminaries are unprepared for the challenges multicultural churches present.
Homiletic training, although helpful, can be inadequate on its own. Therefore, we must intentionally train cross-cultural preachers.
My approach to developing effective cross-cultural preachers incorporates three main focus areas: holistic discipleship, cross-cultural training, and homiletic skills.
1. Holistic Discipleship
A confession of faith in Christ itself doesn't guarantee any impact in the work of reconciliation. In a similar vein, we shouldn't assume traditional modes of discipleship will automatically equate to growth in important areas of reconciliation and unity.
Holistic discipleship training is an essential component in the formation of a multicultural church. Thus, holistic discipleship must, too, be a part of a preacher's development.
Holistic discipleship places a high value on equipping preachers in robust orthodoxy. A faithful approach to the biblical text as central to preaching is vital to its multicultural effectiveness.
Many preachers are grounded in their knowledge of the Bible and gifted at transferring this knowledge to others. A cross-cultural preaching approach, however, may require shifts in how one approaches these disciplines.
For preachers who are more experienced, holistic discipleship training may be as much of an "unlearning" process as it's a learning one.
As we affirm a preacher's biblical knowledge and ability to communicate, we affirm the need to attain and process this knowledge in a holistic manner to be effective in this preaching context.
A holistic discipleship approach at our church incorporates the following elements: good news, connecting God's truth to life, the Church as God's mission, a community of care, a justice orientation to life, a multicultural expression of the Kingdom, and character.
Each church can design a holistic discipleship plan appropriate for their setting.
2. Cross-Cultural Training
Failure in preaching across cultures is not usually the result of a lack of time devoted to study. Rather, many preachers who desire to communicate effectively across cultures face challenges because of a lack of cultural awareness.
A preacher may often lack connection with his intended audience, not out of a lack of a winsome personality or sharp communications skills, but rather a fundamental misunderstanding of other cultures present.
A struggle commonly exhibited in those who experience difficulty in preaching cross-culturally is a failure to appropriately contextualize the message in light of the diverse people making up the congregation.
Thus, some aspects involved in this approach to cross-cultural training can embrace a learning posture toward others in areas such as cultural intelligence, familiarization of societal issues, and growing awareness of various artistic expressions represented in the church.
This approach requires a more profound theology of presence. As we understand the incarnational presence of Christ, we observe the means by which God ministers to us is relational.
Cross-cultural development will require visiting and being present in a learning posture with members of the congregation. Most people feel honored to share their unique experiences if they sense a humble attitude from those approaching them.
Along with acquiring information, the very act of listening makes a powerful statement. Preaching creates a power dynamic with the preacher as authority. Choosing to listen is a voluntary choice to submit one's authority to another, and the result is empathy.
What circumstances bring joy, pain, sadness, hopelessness, or happiness? Empathy allows one to speak not only to another culture but from within their culture, having experienced it for oneself. Trust can be established and cultivated between the preacher and congregant.
This process of developing mutual understanding and trust between preacher and church members takes a while to establish in any church environment. It requires much more intention and time in multicultural settings.
3. Homiletic Skills
An essential component in preaching cross-culturally is to grow in the actual skills needed to convey these truths compellingly. We've all witnessed an occasion when someone is trying to be something he's not. Or worse, doing it poorly.
However, while effective preaching in multicultural settings requires aspiring preachers to recognize and be comfortable with their styles and strengths, it also welcomes a humble approach of learning from methods of preaching foreign, and perhaps even uncomfortable, to them.
We're all prone to gravitate towards what's most common to our own experience. The art of preaching is no exception. A humble posture is essential in learning how the art of preaching differs from other perspectives and backgrounds.
An essential question is: "What have you learned from that style of preaching that could help to grow you as a preacher in a multicultural setting like ours?"
It may involve discussions regarding different philosophies of preaching style and method. These may include topics such as the role of manuscripts in preaching and the role of improvisation in sermon delivery.
How do we achieve a balance between various styles of preaching such as teaching versus inspirational? Is there a way to preach a sermon in both Spirit and truth?
How might we approach sermon preparation rich in content, yet with the freedom to follow the Holy Spirit's leading to go in a new direction in the midst of a sermon?
How may we grow in viewing preaching through various thematic lenses such as narrative, metaphor, hospitality, community, memories, and brokenness?
As preachers are trained in these different approaches and receive helpful feedback as they practice, their skills as effective cross-cultural preachers can be developed and honed.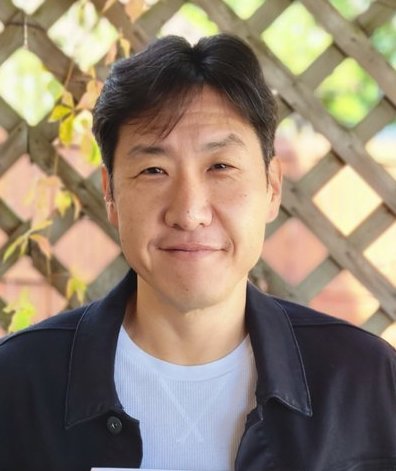 Dan Hyun
Dan is the husband to Judie, father of two girls, and lead pastor of The Village Church and Send City Missionary for Baltimore, Maryland.
Dig Deeper at Lifeway.com