By Mark Dance
When I was twelve-years-old, I saved a boy my age from drowning. When Danny's kayak overturned, he panicked because he didn't know how to swim.
No adults were around so I jumped off the boat dock and swam behind him so I could safely drag him to the shore without getting caught in his panic. When my friends helped me drag him to the shore, I was relieved he was okay, and that I didn't have to give him CPR!
Kids are capable not only of being lifesavers but also soul winners. Here are four reasons why kids make great evangelists—the kind we shouldn't underestimate.
1. Kids make friends easily
Children often have more ethnically and spiritually diverse friendships than adults because their social circles are broader. They naturally make friends in affinity groups both inside and outside of school.
A Lifeway Research study of 2,000 unchurched people found only about a third (35 percent) say someone has ever explained the benefits of being a Christian to them.
Real friends don't let friends go to hell easily. If we're only talking about the gospel among fellow Christians, are we really living gospel-centered lives?
When the religious rulers criticized the children for praising Jesus at the temple, Jesus rebuked them by quoting Psalm 8:2:
"You have prepared praise from the mouths of infants" (Matthew 21:16).
2. Kids are not afraid to be embarrassed
If you ask for a child to volunteer to join you on stage, how many hands will enthusiastically shoot up? Kids are naturally more fearless because they often haven't experienced the sting of rejection or embarrassment as much as adults have.
Another Lifeway Research study discovered about 80 percent of adult regular church attendees feel a responsibility to share their faith, although 61 percent haven't done so within the last six months. I suspect that's because adults are afraid of saying the wrong thing.
"But when they hand you over, don't worry about how or what you are to speak. For you will be given what to say at that hour, because it isn't you speaking, but the Spirit of your Father is speaking through you" (Matthew 10:19-20).
3. Kids are not as cynical as adults
I love how tender young hearts are open to simple spiritual truths. Jesus' original disciples were often cynical and fearful. It was this same band of misfits, however, that Jesus entrusted the gospel.
"He rebuked their unbelief and hardness of heart, because they did not believe those who saw him after he had risen. Then he said to them, 'Go into all the world and preach the gospel to all creation'" (Mark‬ ‭16:14-15‬).
Kids have less trouble trusting and obeying God than teenagers or adults do. We need to see kids as valuable missionary partners instead of simply church consumers.
4. Kids learn quickly
Kids are not only willing to talk about Jesus but are also eager if we take the time to teach them how. I wouldn't have been able to help Danny if someone hadn't shown me how to rescue a drowning swimmer in a lifesaving merit badge class at Boy Scout camp.
The inspiration for today's post came from an eight-year-old girl in a church I served in Nashville last summer. Almost every Sunday morning, I taught the whole congregation how to share the gospel using the "3 Circles" gospel conversation guide.
After we practiced on napkins one Sunday, a mom brought me the napkin of her eight-year-old daughter on which she had captured the essence of the gospel.
If you're looking for an even more kid-centric resource, Lifeway has a guide for older kids called Leading a Friend To Christ. It's designed with a detachable placeholder that fits inside a Bible and doubles as a handy witnessing reference.
I've too often been guilty of not taking children seriously enough. Let's not underestimate our children's ability to help change a life, or eternity. Our kids will make great evangelists if we equip and encourage them to do so.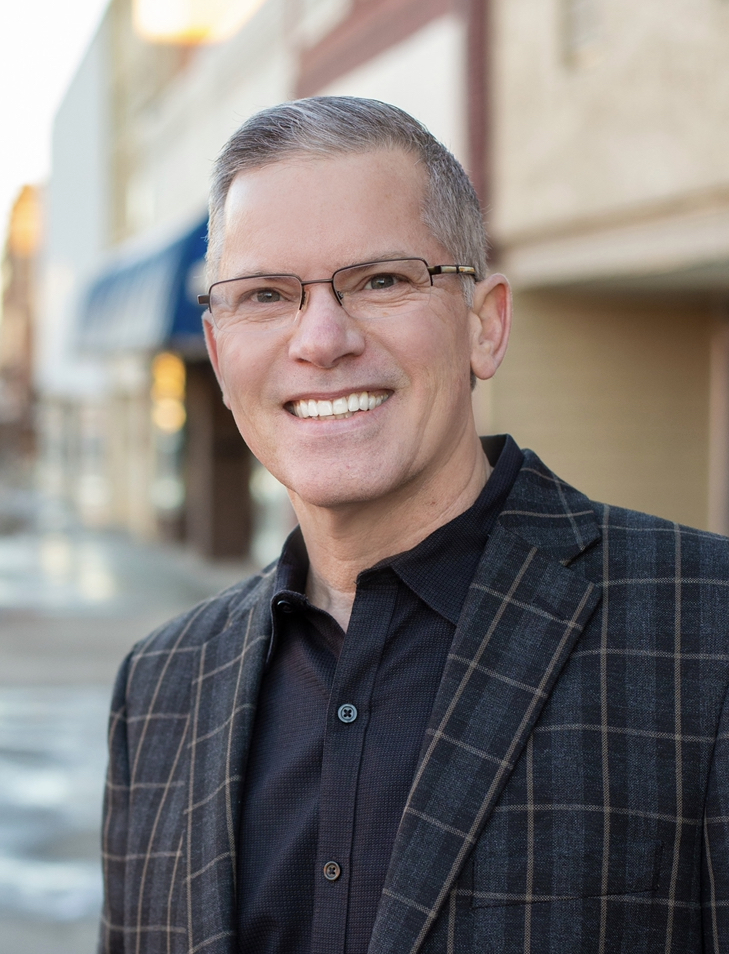 Mark Dance
After serving as a pastor for 28 years, Mark is now the director of pastoral wellness for Guidestone Financial Resources. He frequently speaks at churches, conferences, and retreats—often with his wife Janet. Read more from him at MarkDance.net.
Dig Deeper at Lifeway.com