By Ken Braddy
Let's face it: Some people are harder than others to engage in Bible study groups.
Who are these people? What can we do to help them take the next step into group life? Let's explore this together. In no particular order, here are the seven hardest people to engage in groups.
1. New members
They've made the commitment to officially join your church, but their commitment to join a small group Bible study may not be as intense.
Watch this group carefully, because as they visit existing groups, they may bounce from group to group.
Why?
When a group has been together longer than 18-24 months, it typically becomes a closed group even though it is designed to be an open group.
If you want to capture new members and move them into groups, send them to your newest groups – they'll have a better chance of establishing relationships in those kinds of groups.
2. People with little Bible knowledge
This may be one of the hardest people groups to engage in a Bible study group. Think about it from their perspective:
They most likely believe everyone in a Bible study group (besides them) will have a great knowledge of the Bible.
They realize their Bible study knowledge deficiencies and don't want to stick out as biblically illiterate.
They wonder if they'll be able to find the book of the Bible easily, or if they'll have to turn to the index to figure out where to go.
They aren't confident pronouncing those difficult biblical names that often pop up in stories.
One way to make this kind of person more comfortable in connecting with a Bible study group is to use an ongoing Bible study resource. Lifeway has multiple options, including Explore the Bible, Bible Studies for Life, and The Gospel Project.
Each of those curriculum lines has personal study guides. The booklets contain 13 studies, word pronunciations, and detailed commentary about the Bible study passage.
If you place one in each person's hands, and they read ahead each week, they are fully prepared to engage in Bible study with confidence.
3. New parents
When a baby arrives, new parents become very protective, and rightly so. I watched my son and his wife bring my grandson home from the hospital last year, and it took a very long time before they felt good about engaging in an adult Bible study group.
They were concerned about the cleanliness of the church's nursery, and they were cautious about exposing him to other children who might be sick.
How do you engage this kind of people? A visit in the home by a preschool teacher or the director of children's ministry can be a great way to assure new parents that their newborn will be well cared for, that the environment will be clean, and that the safety and security of their child is paramount for the church.
4. Young adults
There's a lot of conversation today about how hard it is to engage young adults in church, let alone a Bible study group.
Young adults want a few things in their Bible study experience. Excellence is important. Young adults want and expect their group leader to be well prepared and able to connect the Bible to life.
They also want a Bible study group that has regular fellowships because relating and connecting with people is important to them.
Young adults desire groups that are outwardly focused and regularly minister to people in the community; it's important to young adults to move out beyond the church walls.
5. People who work on Sunday
This is a growing group in practically every community in America today. It's been said that 22-25 percent of people in any given community work on Sunday morning and can't attend a Bible study or worship service, even if they wanted to.
To reach these people and engage them in Bible study, churches are going to learn to start new groups at times and days besides Sunday morning.
Just because the word "Sunday" is associated with Sunday School and the day of the week Christians have traditionally gathered for worship and Bible study, if we are going to reach the culture today, we must think beyond Sunday.
6. People who've had a bad experience
They're out there—people who tried engaging with a group, only to find out that they weren't really wanted. This was my experience a few years ago when we moved to a new city.
There were other times the leader was underprepared. Sometimes the people in the group didn't speak to us. There were even other occasions in which we visited a group, but no one followed up with us. To combat these scenarios and convince people like us not to give up, a few things need to happen.
The church has to practice excellence, which I like to define as "an attention to the details."
Every group must work hard to aggressively assimilate new members and guests. Group leaders should use an ongoing curriculum with lots of extra teaching helps.
And it would be nice for church leaders to tell us they know it's hard to get engaged with a group, and that everyone is working hard to make the connection process smooth and effective for us.
7. Men
As a group, men aren't known for their desire to connect and engage relationally. They may be hesitant to attend and engage with a Bible study group, especially if their spouse is engaged in another group, like a women's class.
To help men get engaged, consider creating some affinity groups for men—those build around shared recreational interests, for example. And be persistent. It may take multiple invitations and encouragement to get men to step across the threshold of the door and engage with a group.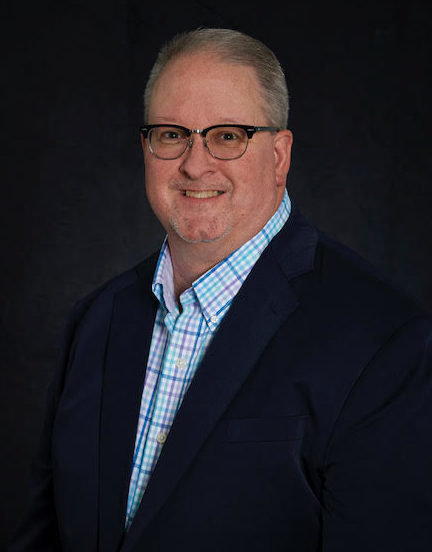 Dig Deeper at Lifeway.com