By Chris Hefner
I'm thankful for the way Jesus modeled leadership development. Christ's method of pouring into His disciples led the movement that became Christianity. You and I are products of Jesus' leadership development method in the New Testament.
Leadership development is an important and sometimes neglected aspect of church ministry. I think there are several reasons for this. Pastors are busy doing important things—studying, caring for others, preaching, serving, leading, etc.
Developing leaders is also very hard and can be time-consuming. John Maxwell says some leaders fail to develop others because "they just don't realize the tremendous value of developing leaders."
In Luke 5:1-11 and 6:12-16, Jesus called and selected the men who would become His apostles. Jesus didn't choose His apostles arbitrarily or based on popularity. Instead, Christ practiced discernment in His selection process.
His model provides us at least four truths about leadership development.
1. Relational investment in others is time well spent.
Jesus interacted with these 12 men and knew them intimately. While these 12 weren't Christ's only followers, they were the men He personally selected and choose to invest in.
Instead of arbitrarily recruiting for ministry positions, we should make time for relational investments. Investing in others will help us discern where a person is gifted and able to serve in a ministry.
2. Different levels of responsibility require different levels of discernment.
Jesus spent the entire night in prayer before inviting His 12 disciples to follow Him around for three years.
Some ministry areas require minimal skill or spiritual maturity (i.e. packing shoeboxes or delivering food to a shelter). However, acts of service such as teaching a kindergarten Sunday School class or going on an international mission trip to an unreached people group require greater spiritual maturity.
Sometimes, we should simply ask others for help. Other times, we should pray and seek God's discernment in knowing who to ask. Save yourself a ministry heartache by not putting the wrong people in the wrong places.
3. Seek the Lord's direction and guidance in prayer.
In all areas of ministry, we should seek the Lord's direction, but particularly in leadership development. This is something God has recently convicted me of.
At our church, we have some areas of ministry that need to be filled with volunteers. Our staff has brainstormed and invited people to serve with us, but we've had minimal success.
The above passages of Scripture reminded me we might have missed something vital—asking God for guidance and asking Him to send the people we need. Relational investment and discernment are important, but prayer is essential.
4. Some people will disappoint you.
It should encourage us that Jesus invited a rather motley crew of people to be His followers. Peter was a loudmouth, Simon was a zealot (likely a hater of all things Roman), and Matthew was a tax collector who worked for the Roman authorities.
Can you imagine some of the conversations between Matthew and Simon? Then Jesus asked Judas to join His 12!
Jesus' leadership team reminds us some people with disappoint us no matter our spiritual maturity, how much we seek God, or our how intense our discernment is.
Such people may fall away or fail to follow through. If Judas betrayed the one perfect leader, then you and I are sure to have people betray and leave us.
There's much more to say about leadership development, but these reminders have helped me recently. I hope they're helpful to you as well.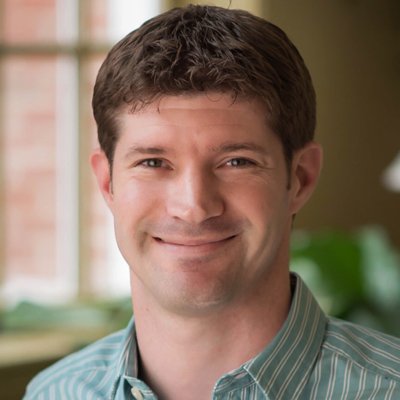 Chris Hefner
Chris is senior pastor at Wilkesboro Baptist Church in Wilkesboro, North Carolina. He's also professor of Western Civilization and Apologetics at Fruitland Baptist Bible College.
Dig Deeper at Lifeway.com