By Ryan Rice
One of the best trips my wife and I ever took was to Washington D.C. during the winter. Several years ago, we decided to fly there for our anniversary and were rather excited to have a trip paid for and planned!
Living in the South, however, we underestimated how cold Washington, D.C. would be for us. The cold weather nearly ruined the entire trip.
It seemed we did more arguing than relaxing. Our expectation of the trip didn't line up with the reality we were facing.
Many church-planting couples start the journey of church planting with great expectations. They're often reasonably prepared through the assessment process or seminary training. However, each couple takes their own journey.
Paul wrote about his journey in 2 Corinthians 1:8, saying, "We don't want you to be unaware, brothers and sisters, of our affliction that took place in Asia. We were completely overwhelmed—beyond our strength—so that we even despaired of life itself."
Paul didn't want the Corinthians to be unaware of the struggle that came with his church-planting journey. He writes of affliction, feelings of being overwhelmed, and even feeling as if he was at the end of his rope.
Couples entering into church planting without the correct view of the journey will undoubtedly throw in the towel before they see the light at the end of the tunnel.
Please know, this doesn't mean the journey will overflow with difficulty at every turn. However, experiencing difficulty doesn't mean you're a failure.
If you're a church-planting couple, you may find yourself at the starting line or halfway around the track. Wherever you are, there are a few things you need to do.
1. Be Bold in Prayer
Scripture tells us to go to the Lord with confidence. We pray, knowing He hears us.
On the journey of church planting, discouragement can come by the truckload. We can see God move in mighty ways, but we still feel defeated.
Many couples carry burdens that can go unspoken. The burden of church planting can weigh couples down to the point where even prayer seems out of reach.
Instead of turning away from the God you serve, turn to Him together. If you sense your spouse struggling–stop, take them by the hand, and pray.
Find time to cry out to God together, encouraging one another in prayer and with the Word of God. Remember, the same God who led you to church planting is the same God who will sustain you.
2. Love and Serve Each Other
Church-planting couples have hearts to serve the Lord and others. However, it's often easier to serve others more than we serve our spouse.
Scripture tells husbands to live with their wives in an understanding way. It also tells wives to honor their husbands.
A few weeks ago, I received a call from a member who had major surgery. My first thought was that I needed to visit her right away. However, I had committed to helping my wife that afternoon.
As I talked to the member, I made plans to visit her the next day, which she appreciated. But do you know who appreciated it even more? My wife.
3. Find other things to discuss
Our passions come out in our conversations. If we're not careful as a church-planting couple, the one thing we can talk about 24/7 is the church.
This seems to happen most often on Sundays after church. We talk about what went right, wrong, and who had some criticism that day.
One of the most helpful things my wife and I are trying to do is to refocus these conversations. This may look different for every couple, but it could look like not talking church on date nights or around the dinner table.
God loves you and your spouse. He desires to see your marriage and family flourish while you're on the church-planting journey. Sunday comes and only a handful of folks might show up, but you can go home and love, lead, and point your family to Jesus, rejoicing in the goodness of God.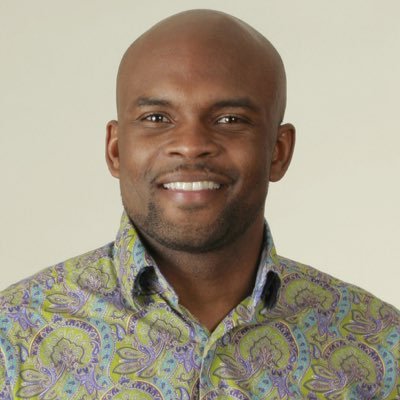 Ryan Rice, Sr.
Ryan is husband to Seané, father of Ryan, Jr., Brayden, Reagen, and Bailey, and has been in ministry since 2007. He's currently the lead pastor of Connect Church of Algiers in New Orleans, Louisiana, which they planted in 2014.
Dig Deeper at Lifeway.com