By Aaron Wilson
If you could ask a seasoned ministry couple any question, what would it be?
This opportunity was presented to more than eighty pastors and their spouses at Lifeway's 38th Pastor Date Night held Feb. 12 in Nashville, Tenn.
Pastor Date Nights help leaders develop healthy marriages and tackle questions specific to couples in ministry. As part of this strategy, Pastor Date Nights allow attendees to anonymously text in questions to a panel of experienced ministry couples.
Here are four of the top Q&As adapted from the most recent Pastor Date Night led by Mark Dance, director of Lifeway Pastors, and his wife Janet, along with Mike Glenn, pastor of Brentwood Baptist Church in Brentwood, Tenn., and his wife Jeannie.
1. How do you balance church and marriage without neglecting one or the other?
For starters, don't strive for balance as if equilibrium is a virtue. The concept that our lives should be balanced comes more from false teachings (think of the yin and yang) than it does from Scripture.
If you're trying to balance your life, you're going to experience constant failure. You can't simply divide up your life neatly into quadrants.
Jesus didn't teach His disciples how to live balanced lives. What Jesus taught is how to respond appropriately to people and situations.
There are times when your wife or one of your children will need 100 percent of your attention. And there are times when your church will need 100 percent of your attention. You'll always experience seasons that will require you to give and take.
But let your wife and kids know they can always get to you. And remember that sometimes the best lesson you can teach your church is to go home for the day.
2. What are some healthy marriage habits for couples in ministry?
Don't let talk about the church rule conversations at home. It can be difficult for pastors to disconnect from the church when they go home. So when your husband can unplug from work, help him stay disconnected by not bringing up work/church life at the wrong time.
Continue to go on dates, which don't have to be expensive. There are a lot of cheap date options out there. When you make the effort to date your wife, you show her, your children, and the church she's a priority.
Pastors, when you get home, ask your wife how her day was and then be quiet for 15 minutes. This will be harder than you think. We're talkers. People pay us to talk. We need to be better listeners.
When you're short on time, it's important to know your spouse's love language so you can speak it.
Remember, there are no secrets or shortcuts to marriage health. It takes time, effort, and a reliance on the Lord.
3. How open should you be with your spouse about church conflict?
Sometimes your spouse needs to know about church conflict. Sometimes they don't. Keep in mind that your wife has to go to church with the people you may be tempted to unload about. If she's mad at them, she'll defend you.
Having said that, there are times when you need to find a safe place to express your frustrations. If you're a pastor, there aren't many places you can be safe. There aren't many places you can go and say, "I blew it" and not be condemned and judged. Your wife is meant to be one of those safe places.
Of course, in addition to talking with your spouse, you can and should talk with God in prayer. And writing in a journal is a very safe place to express your feelings.
Sometimes, frustrations about church conflict can be dissolved by intentionally distracting yourself with an activity like working out or going to a movie in the afternoon (hint: most church members don't go to afternoon movies).
4. What is the hardest thing for you about being a pastor's wife?
"I'm more of an introvert. When we got married, I had no idea just how extraverted he was. The minute he walked in the door of the church he'd be off talking to people while I'd be alone. In the early years, that was one of the hardest things."
"I struggled with learning how to minister within my own gifts and calling and not letting others in the church dictate how I was going to minister based on their expectations. One of my biggest challenges was following the Lord and just being OK with what God was calling me to do."
"Having a child that rebels for a season is more common than not with couples in vocational ministry. As a pastor's wife, it's easy to live in shame over this. If you're in the middle of dealing with a prodigal child, know the story's not over yet and you're not alone."
LifeWay's Pastor Date Nights are held throughout the year in various cities along with Pastor Roundtables—seminary luncheons that include a panel discussion.
The next Pastor Roundtable Event will be held at Southwestern Baptist Theological Seminary in Ft. Worth, Texas, on March 4. The next Pastor Date Night will be held in Indianapolis, on April 5.
To see all 2019 Lifeway Pastors events, visit Facts & Trends' upcoming events page.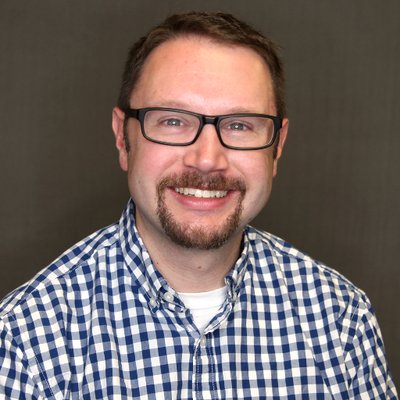 Aaron Wilson
Aaron is associate editor of LifewayResearch.com.
Dig Deeper at Lifeway.com