By Aaron Wilson
Have you ever wondered what first-time guests are thinking as they pull out of your church parking lot after the service?
The company Faith Perceptions helps churches take the guesswork out of first impressions by deploying mystery guests to churches to help them see their services through the eyes of a visitor. This allows churches to understand what can be improved so guests will be more likely to return.
Faith Perceptions previously met with Facts & Trends to reveal what their research shows are some of the biggest blind spots of churches and what matters most to church guests. Today, the company shares an actual report from their Mystery Guest Program, which has catalogued feedback from more than 10,000 worship services across the nation.
As you survey the wins and misses of a church which willingly invited a mystery guest to visit one of its services, see what insights you can apply to your own Sunday-morning gatherings.
1. Tell us about the church's community awareness.
Response: I stopped at a gas station 0.9 miles from the church. The cashier thought for a few seconds but was unable to tell me where the church was located. He stated there were too many churches in the area to know.
I observed many churches along the main roads and could see why it would be hard to specifically know about individual churches based on the high volume of them in this town.
F&T takeaway: Don't assume a sign or building is enough to make your church known in the surrounding community. It certainly helps, but the relationship the church builds with the community is what has the greatest impact on the church being known. This church, though equipped with decent outdoor signage, was off the radar of a community member who worked less than a mile away.
2. Provide details about the church's signage, inside and out.
Response: The main sign identifying the church and the entrance and exit signs were easy to see. There was, however, no designated parking for guests.
The worship times were clearly visible on the digital display that was part of the main sign. Restroom signage was clearly marked. There was no welcome/information area signage however. The front area of the church would have been a great place for visitor information, but I didn't see anything.
This church was large, so it also would have been helpful to have directional signage for the different areas/rooms. The pastor mentioned a coffee shop and said how to get there, but signage indicating this would have been helpful for a first-time guest.
F&T takeaway: Clear signage isn't only important outside the church; it's also needed to present a hospitable environment inside the building so guests can quickly feel at home and know their way around.
3. Share more with us about your initial greeting.
Response: I was first greeted in the lobby area by a designated greeter and made to feel welcome. One of the greeters smiled at me, made eye contact, shook my hand, presented me a program, and said, "Good to have you. Good morning."
The greeters were upbeat, enthusiastic, and were cordially greeting each guest who entered the church. A woman who sat in the row behind me smiled and said, "Good morning."
At no time though did anyone ask if I was a first-time guest. This would have been meaningful. Overall though, I felt welcome.
4. Tell us more about the church's welcome/greeting during service or lack thereof.
Response: During his introduction, the pastor gave a formal greeting to new guests. He mentioned the guest information cards and informed us they were located in the pews.
There was also a welcome message for guests printed in the program. All of this made me feel welcome. I didn't feel singled out and thought the pastor made a good effort from the pulpit to connect with guests at the church.
F&T takeaway: Having designated greeters and a reserved time built in to service to welcome guests goes a long way in helping visitors feel appreciated.
5. Tell us more about the speaker.
Response: As the pastor spoke, he was featured on several video screens spread out across the room. Themes, verses, and other messages were also displayed on the screens throughout service. The pastor spoke clearly and was passionate and engaging.
The pastor was well prepared and spoke from the heart. His voice was positive, pleasant, and warm. He spoke in a concise and straightforward manner. Overall, he kept my attention.
6. Tell us more about the hospitality of the church after the service ended and any interactions you had.
Response: There wasn't much conversation, handshaking, or interactions after service. Most people were leaving or heading to the back of the church.
I decided to wait at the front of the church since the pastor said he'd be there to greet anyone and introduce himself. A clergy member greeted me at the front of the church as I waited. He smiled, made eye contact, and said, "Hello. How are you?"
I had filled out a guest form and was waiting to talk with the pastor. However, another guest occupied most of his time and he eventually left with that guest.
I approached the clergy member who greeted me and asked where I could put the guest form. He kindly said he would collect it for me and that they would be in touch shortly. I left the church after this interaction.
It would've been nice if the pastor had noticed me as a guest. The clergy member who did interact with me didn't talk much. He was pleasant, but not overly welcoming. He let me know someone would be in touch shortly but didn't offer any conversation after that.
F&T takeaway: Churches tend to invest more energy in guest relations that happen before service than they do afterward. Recruit hospitality team members who can also minister to guests after service so this burden doesn't fall primarily on the senior pastor who's likely already tired from preaching.
7. Tell us about how the information you found before, during, and after your visit helped you learn more about the church and take next steps if you were interested in doing so.
Response: The church's website and Facebook page were highly informative. Information was up-to-date and helpful for a first-time guest. I could easily observe their events, community outreach programs, and information about the church and staff.
The website indicated there was a welcome center, but this was never mentioned during my visit. It would've helped if I were given more information and talked to on a one-on-one basis to get such details. A welcome packet would also have been a nice gesture.
After filling out the guest card, I was contacted by the church the next day. I received an email thanking me for my visit. Also included was information about small groups. A week later, I received an email from the pastor. He thanked me for visiting, offered to answer any questions, and invited me back again.
F&T takeaway: In today's digital society, church websites and social media channels are often what make the first impression on guests. Also, follow-up is important. When this guest couldn't connect with the pastor after service, the church overcame a slightly negative experience by being vigilant with a timely follow-up plan.
8. How likely are you to return to this church?
Response: I would return based on the powerful message I heard during service. The pastor was charismatic, enthusiastic, and clearly enjoyed preaching. He spoke clearly and had the attention of the entire congregation.
The church was large, well maintained, and inviting. I didn't feel overwhelmed at any time and felt no pressure to join the church as a full-time member. The staff members I interacted with were friendly and warm.
9. Based on your overall experience, what suggestions do you have for the church?
Response: Make sure first time guests feel special and appreciated. Make sure they're talked to and encouraged to come back. Set aside time to meet guests and offer them welcome packages.
F&T takeaway: Encourage your church body, and especially your welcome team members, to go deeper than just a smile and handshake when greeting guests. During his visit, this mystery guest interacted with at least three people at the church who were friendly, but left the service without having experienced a real conversation with anyone.
Still, the general friendliness he encountered, coupled with the power of the message and a prompt and thorough follow-up, made a positive impression on this guest—leading him to want to return.
Notice that worship style and music weren't mentioned as factors in this guests' decision to return. While the singing/music component of service is important, guests often rank it below the sermon and the level of hospitality they experienced when deciding whether or not to return to a church.
Learn more about mystery visits and ascertain the health of your church guest program by visiting FaithPerceptions.com.
The above mystery visit report is abridged. A full report from Faith Perceptions contains 14 categories of feedback. Some identifying information about the church has been removed.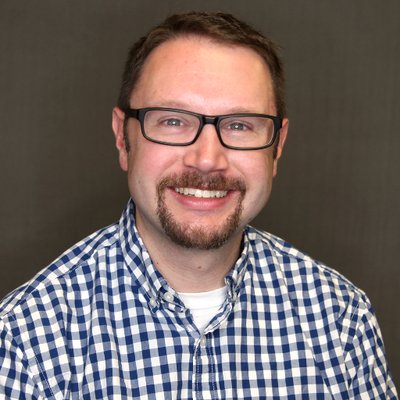 Aaron Wilson
Aaron is associate editor of LifewayResearch.com.
Dig Deeper at Lifeway.com