By Dan Hyun
I believe good preaching can be art.
In my theological tradition, the preparation and practice of preaching sometimes feel more like science. But I think we lose something if a sermon is primarily a position paper we could construct in a laboratory.
This is not to take away from an exegetical and expository approach to preaching. Rather, I hope to preach in a way that honors a faithful approach to the biblical text, and I believe this means identifying certain key themes found throughout.
When we use these themes in presenting the biblical passage, a sermon just seems to come alive through the power of the Holy Spirit.
The following are a few examples of themes I use in preaching for our church.
1. Narrative
A church is strengthened and unified when we present Scripture as a series of narratives in the context of the larger metanarrative of redemption.
Contrary to a heavily propositional approach to preaching, a narrative approach will be more conducive to inviting people to view their story in light of the bigger story.
We invite people to participate in this story! This theme of narrative helps to view the sermon as a story to be shared rather than an academic lecture to be taught.
2. Metaphor
Rich metaphors help paint the picture of the story. The use of metaphor requires the preacher to place greater emphasis on the role of words to display an idea rather than the words being the strength of the point.
Metaphors can be used powerfully to compel the inclusion of a diversity of perspectives. They connect with the experiential side of faith and not merely the cognitive side.
3. Hospitality
Intentional language associated with hospitality is instrumental in the preaching of a missional church. In settings where many can feel out of place, a value of hospitality is instrumental in forming a new people in Christ.
As the preacher intentionally uses words like "welcome," displaced populations will be reminded of the hospitality of God welcoming all into this new family.
4. Memory
A preacher should seek to engage their congregants at the level of their memories and personal experience.
In crafting a narrative from Scripture, the preacher can explore the biblical themes of remembrance and invite people to consider how far they've come.
Through the art of preaching, people will be encouraged to see their own lives in light of their particular memories. We'll ask how God is inviting them into a journey to build upon those things—whether they consist of memories of joy or sorrow.
A preacher familiar with a diversity of cultures will be able to speak with integrity into even the brokenness of the church. However, in looking into some of these painful memories, your people will approach this brokenness in a humble spirit of repentance with the goal of reconciliation.
5. Community
The thematically-aware preacher can incorporate language that combats a pervasive Western individualism often associated with the church in America.
By using corporate language and symbols, people will be invited to view themselves not primarily as individuals worshipping God in the same room, but as a gathering of all cultures and contexts brought together by the unifying power of Christ.
6. Brokenness
The theme of brokenness will free the preacher from having to craft a rosy picture of the Christian faith. Instead, he'll welcome others into the great collection of experiences represented by many cultures.
There'll be much room for the expression of things like lament and sorrow, along with joy and celebration. An authentic view of life allows us to share the real challenges of the people who represent the church during the sermons.
There'll be freedom to acknowledge broken histories that've led us to the point where our world is often divided—even in the church.
Particularly for those with certain cultural backgrounds, such as the immigrant or the poor, preaching that's open to brokenness will not just be tolerated, but given as a powerful statement of the hope God provides His people.
These are a few examples of themes that can help a sermon move the soul as much as it tickles the intellect. As you exegete your church community along with a faithful exposition of the Word, may you discover and incorporate themes found in the Bible as you help the power of God move your people.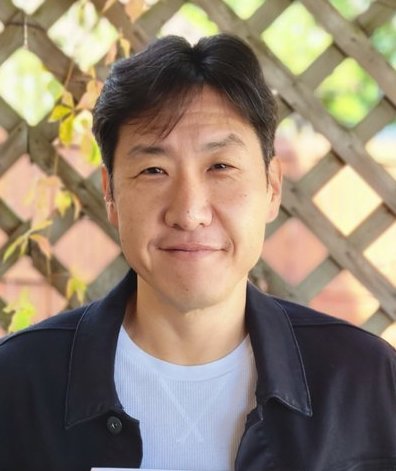 Dan Hyun
Dan is the husband to Judie, father of two girls, and lead pastor of The Village Church and Send City Missionary for Baltimore, Maryland.
Dig Deeper at Lifeway.com