By Rachel Sinclair
March is National Women's History Month, a time when Americans celebrate and reflect upon the contributions women have brought to our country's history.
As we honor the many women who have advanced our nation, it seems only fitting that we take time to recognize women who made a powerful impact through sharing the gospel of Christ and proclaiming faith throughout the past few centuries.
1. Corrie ten Boom
Corrie ten Boom's life is an extraordinary testament to God's provision, faithfulness, and forgiveness.
During World War II, Corrie and her family hid Jews and members of the Dutch underground in their home in Haarlem, Holland. In February of 1944, Nazis raided their home and arrested Corrie, her father, and her sister Betsie, among others.
Betsie and Corrie were taken to Ravensbrück Concentration Camp, where their faith in God and dedication to sharing the gospel never waivered.
In her autobiography, The Hiding Place, Corrie shares stories of how she miraculously snuck a Bible into the camp, how she and Betsie led worship in the barracks, and how she later learned to offer Christ's forgiveness when coming face-to-face with one of her captors.
Betsie tragically died at the concentration camp mere days before Corrie was released. Corrie spent the rest of her life traveling to speak about her experience and sharing God's grace.
2. Lottie Moon
In the late 1800s and early 20th century, Lottie Moon was a pioneer for Southern Baptist international missions and for women's education in China.
Born into an affluent Southern family and educated at Albemarle Female Institute, Moon declined a marriage proposal at age 32 and joined her sister in serving as a teacher at a girls' school in Tengchow, China.
Standing at a mere 4'3", Lottie traveled to unreached villages in China's interior and boldly proclaimed the gospel while honoring the Chinese culture.
The International Mission Board writes, "She adopted traditional Chinese dress, and she learned China's language and customs. Moon didn't just serve the people of China; she identified with them. Many eventually accepted her. And some accepted her Savior."
Not only did Moon dedicate her life to sharing the gospel, but she regularly wrote to her denomination stateside, advocating for more missionaries, more funds, and increased prayer. "The harvest is plentiful, but the laborers are few" became the anthem for her life of service.
Her legacy continues today through the annual Lottie Moon Christmas Offering, which raises support and awareness for international missions. You can read more about Moon's lasting impact in the book Ten Who Changed the World.
3. Mahalia Jackson
In 1911, Mahalia Jackson was born into a New Orleans family who lived in a three-bedroom house with 13 extended family members. As a child in church, she wowed the congregation with her powerful vocals and rich melodies, and many predicted that she was destined for worldwide fame.
Jackson moved to Chicago as a teenager and gained popularity among religious and secular circles alike. Nevertheless, she pledged she would only sing gospel music, a promise she would keep throughout her wildly successful career.
An NPR article states that "Beginning in the 1940s, she was one of the first singers to take gospel out of the church, drawing white audiences and selling millions of records." Jackson went on to break racial barriers by captivating both white and black audiences.
She frequently performed at Civil Rights events, including Martin Luther King Jr.'s "I Have a Dream" speech during the 1963 March on Washington. Her spiritual and musical legacies extend beyond her generation, and she paved the way for women proclaiming their faith through artistic talent.
4. Fanny Crosby
Born in Brewster, New York, in 1820, Fanny Crosby became known as one of the most prolific hymn writers of all time, penning close to 8,000 songs in her 95 years. Some of her best-known songs include, "To God Be the Glory," "All the Way My Savior Leads Me," and "Blessed Assurance."
While impressive in their own right, Crosby's accomplishments are even more remarkable considering that she spent her life completely blind from infancy.
In addition to her musical contributions, Crosby was internationally known for her poetry, as well as her advocacy of accessible education for the blind. Southern Methodist University's exhibit "Americans of the 19th and 20th Centuries" states, "Recognized for her poetic talent, [Crosby] became the first woman to address the United States Senate in 1843, reciting a poem that called for educational institutions for the blind in every state."
You can find out more about Crosby in Warren W. Wiersbe's book 50 People Every Christian Should Know and her autobiography, Fanny J. Crosby: An Autobiography.
5. Jeanette Li
Jeanette Li was a Chinese Christian who boldly proclaimed the gospel amidst communist China in the mid-1900s. While born in a Buddhist home, Li converted to Christianity as a child and remained steadfast to Christ's call.
Her biography, Jeanette Li: A Girl Born Facing Outside, shares the following story:
"In the late 1960s near the end of her life, someone asked her if she thought the gospel of Jesus Christ in China would be obliterated by Communist indoctrination. Li answered: 'The church of Christ is his body. He purchased [her] with his own blood….You ask me if the church in China will be destroyed? How could it be, in the light of all these great promises?'"
Considering the modern persecution that Chinese Christians face today, Li's legacy is particularly poignant and powerful. People can learn more about Protestant Christianity's history and evolution in China through the book, Christianity and Chinese Culture.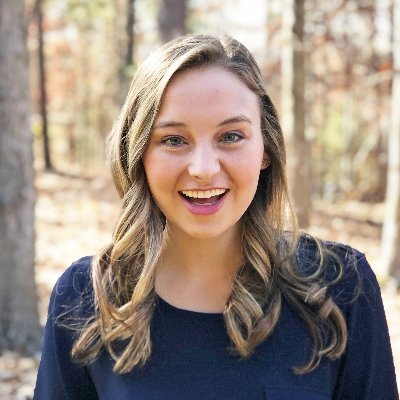 Rachel Sinclair
Rachel is a freelance writer based in Franklin, Tenn.
Dig Deeper at Lifeway.com