By Shane Pruitt
When the apostle Paul described the gospel in comparison to the world, he said, "The word of the cross is folly to those who are perishing, but to us who are being saved it is the power of God" (1 Corinthians 1:18, ESV).
To the non-Christian, the story of a God coming to earth to die for His people so they wouldn't have to depend on themselves seems absolutely foolish. There is a way that seems right to most people.
The systems of the world and the structures of success are built around trusting in yourself instead of someone else. In fact, if your main goal in life is to trust in someone else, you'll most likely be labeled as lazy, dependent, and weak.
After all, isn't the trick to get all you can, in any way you can? Step on whomever you can, and do it while you still can? You better believe in yourself and do it yourself, because no one else is going to do it for you.
Paul, in this same chapter of 1 Corinthians, continued to teach the opposite of this when he said,
"Where is the one who is wise? Where is the scribe? Where is the debater of this age? Has not God made the foolish the wisdom of the world? For since, in the wisdom of God, the world did not know God through wisdom, it pleased God through the folly of what we preach to save those who believe" (verses 20–21).
God chooses to give us freedom, victory, and success in ways opposite of what would seem natural to us. It's what I like to call the paradox of the gospel.
According to the Merriam-Webster Dictionary, the word paradox means "a tenet contrary to received opinion" or "a statement that is seemingly contradictory or opposed to common sense and yet is perhaps true."
Basically, what seems foolish in the eyes of most of our friends, family, and coworkers who don't have a relationship with God is often the thing that is most important to us. What seems silly to the world is the very thing that ushers in the power of God.
When you compare the principles of God's way of doing things to the principles of the world's way of doing things, everything will seem backward.
Up is down. Left is right. Wrong is right. A bull's-eye doesn't even hit the target. Gaining is losing. Last is first. And living is dying.
Here are a few prime examples of scriptural paradoxes:
To be exalted, you must be humbled.
"Humble yourselves before the Lord, and he will exalt you" (James 4:10, ESV).
"Humble yourselves, therefore, under the mighty hand of God so that at the proper time he may exalt you" (1 Peter 5:6, ESV).
Every day, God does extraordinary things through ordinary people who believe in Him. He chooses to use people who healthily place others before themselves.
Are you doing things for God and others, or is everything you're doing motivated by selfish ambitions? He will often bring down those who try to exalt themselves and will often exalt those who humble themselves.
To be strong, you must be weak.
"He said to me, 'My grace is sufficient for you, for my power is made perfect in weakness.' Therefore I will boast all the more gladly of my weaknesses, so that the power of Christ may rest upon me. For the sake of Christ, then, I am content with weaknesses, insults, hardships, persecutions, and calamities. For when I am weak, then I am strong" (2 Corinthians 12:9–10, ESV).
Often, when we think we're at our strongest, we will by default depend on ourselves. When you're depending on yourself, you'll never have the strength to endure the hardships that life throws your way.
However, when you are utterly dependent on the Lord, you will stand strong in the midst of storms because you are standing on the rock—Jesus.
You are at your best when you're most dependent on Him. The power of Christ is most visible in you when you're able to be faithful in spite of sicknesses, trials, troubles, and circumstances.
To be a receiver, you must be a giver.
"In all things I have shown you that by working hard in this way we must help the weak and remember the words of the Lord Jesus, how he himself said, 'It is more blessed to give than to receive'" (Acts 20:35, ESV).
The common philosophy practiced by most is "It's better to work as much as you can, earn all you can, save it all, get very rich, keep it for yourself, and withhold from others if you have to so that your children can fight over it once they lower you into a six-foot grave."
The irony is that some of the most miserable people in the world are those who take from others, while some of the most joyful people in the world are those who give unselfishly.
God is more generous than any person on earth, and if He is living inside you, He will change you to become more and more like Him.
When you give your time, talents, and treasures to God for the good of others, you will receive some of the greatest gifts of all—joy, peace, satisfaction, and fulfillment. If you have been given those things, then you're truly rich indeed.
To live, you must die.
"If you live according to the flesh you will die, but if by the Spirit you put to death the deeds of the body, you will live" (Romans 8:13, ESV).
There is a popular saying, YOLO, which means, "you only live once." A lot of people use this as a mantra for conquest.
To make the most out of life, get the most money, the most accolades, or the most sexual partners. Sadly, you can live it up in this life while being marked for an eternity separated from God.
It is true that you only live once, and then comes forever—either with God or away from God. There is no in-between.
To truly live, to truly know joy, to truly experience all this world was created for is to know the One by whom it was created. Jesus is the life, and to have this life you must die to yourself. The more you die to self, the more life is in you because Christ is in you!
"He must increase, but I must decrease" (John 3:30, ESV).
"If Christ is in you, although the body is dead because of sin, the Spirit is life because of righteousness" (Romans 8:10, ESV).
How incredibly confusing, and yet so wonderfully beautiful, are these paradoxes of the gospel.
The kingdom of God operates in a way that is the exact opposite of everything that seems natural to living in this world today.
Solomon, one of the wisest men to ever live, said, "There is a way that seems right to a man, but its end is the way to death" (Proverbs 14:12, ESV). How wild!
Living in the freedom of the paradoxes of the gospel feels unnatural, abnormal, and, frankly, absolutely crazy. Maybe that is why it takes so much faith.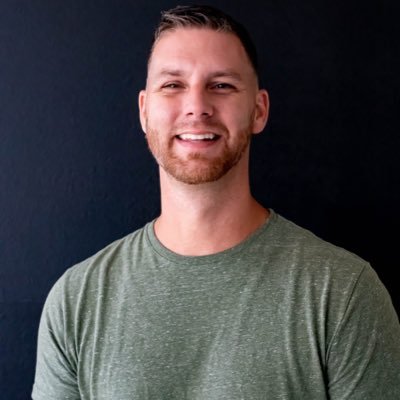 Excerpted from 9 Common Lies Christians Believe: And Why God's Truth is Infinitely Better. Copyright © 2019 by Shane Pruitt. Published by Multnomah, an imprint of Penguin Random House LLC.
Dig Deeper at Lifeway.com