By Jonathan Howe
Ask the kids at your church what the purpose of Vacation Bible School is and you'll likely get a random collection of answers ranging from "free summer daycare for my mom" to "all the fruit punch I can drink and all the butter cookies I can eat."
Those are obviously not the real purpose of VBS. But sometimes perception becomes reality.
In It's Worth It, Landry Holmes tells the story of VBS's origin. Virginia Hawes "wrote and spoke with passion of the needs of the people in the East Side [of New York City], urging listeners to give time and money to reach people 'almost at our door' who needed the gospel, rather than only focusing on international effort."
While she understood the need for international missions, she saw the need for the gospel to reach the kids playing in the streets of her hometown.
That original passion Hawes possessed has been lost in many of our VBS efforts. In our efforts to out-decorate the church down the street, we sometimes forget the original purpose Hawes had for VBS. Here are five keys to recovering that purpose in your church:
1. Make it gospel-focused.
Hawes' ultimate desire in 1898 for starting what became VBS was centered around an illiteracy of the Bible and the gospel. She saw the kids in her city growing up without a saving knowledge of Jesus Christ.
Knowing that this was of utmost importance, she decided to do something about it and began teaching the gospel to as many kids as possible. Is your VBS more about remembering songs and decorating than it is about teaching the Bible to kids?
2. Make it evangelistic.
Again, Hawes' focus was not just about educating the kids from her own church who may have already become believers. She was focused on making new converts. Her heart was to see the lost come to Christ through sharing the gospel with them at VBS.
Do you make it a point to call for an evangelistic response with those old enough to understand and respond?
3. Make it for the community.
Hawes' passion was for her community—kids she saw on the streets every day. She took VBS to them. She cared more about them hearing the gospel for the first time than for those in the church hearing it for the 50th.
VBS can be the largest community outreach event your church does every year if your focus is outward. Is your VBS geared for your church members or for those in your community?
4. Make it convenient.
When Hawes first began her summer program, she started classes in a local beer hall. Participation grew and soon more space was needed so she moved to the local church. But because it was further away from the people, attendance plummeted.
Hawes realized she needed to take the program to where the people were and participation shot up again when she moved away from the church. Convenience now might have more to do with time than location.
Is your VBS convenient for both your workers and those attending?
5. Make it missional.
Many of Hawes' students were from the vast immigrant population in New York City. By reaching kids through VBS, Hawes was reaching the nations. There was a missional aspect to the founding of VBS, and there should be one in each and every one of our VBS programs.
Do you teach and encourage participants to pray for the nations and got the global spread of the gospel?
As you prepare for Vacation Bible School in your church this summer, consider these questions and the original purposes of VBS when it was founded more than 120 years ago.
Those purposes can guide churches to a fruitful VBS that impacts the nations and generations to come.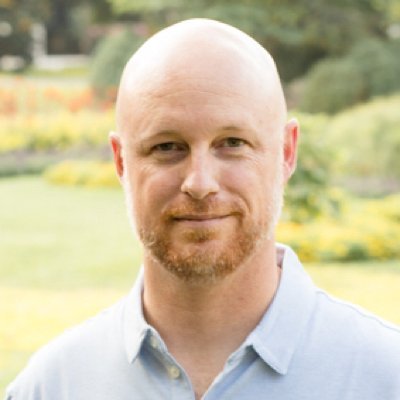 Jonathan Howe
Jonathan is the Vice President for Communications with the @SBCExecComm and former director of Strategic Initiatives at Lifeway.
Dig Deeper at Lifeway.com