By Ken Braddy
Family vacation. My wife almost cannot bear the thought of what that means for our family.
Maybe you can identify with our situation? I'm a planner, and my wife has always leaned toward a more spontaneous approach to vacationing. For years I've loved to meticulously plan our away time. If I'm in charge of the family vacation week, I know exactly when I want us to pull out of the driveway.
After all, if we leave late, we won't have time to swing by the world's largest ball of twine, or that out-of-the-way restaurant featured on the travel channel that has "the best cheeseburger in America."
My wife, on the other hand, prefers a much more casual approach to planning a trip. "Let's just get there when we get there," she's been known to say. For her, planning has some value, but not a great deal.
The truth is that over the last 32 years of marriage, she's helped me put planning in perspective. No longer do I plan every minute of every day of family vacation. Nor do I just "wing it."
I've been able to moderate my approach and land somewhere in between.
As a group leader who currently disciples "empty nest" adults through my church's Bible teaching ministry, I continue to believe in and see the benefits of planning. In fact, I've discipled adults in groups for over six years now, and I wouldn't have it any other way – planning matters!
Don't get me wrong: I'm a fan of spontaneity, but when it comes to people's relationship with God and knowledge and application of Scripture, planning matters. As I think about my group, your group, and the church's mission of making disciples, there are at least four reasons why planning matters in group discipleship.
1. Planning increases excellence
People know and appreciate quality when they see it. When you go to purchase a car or home, the salesperson (if they're really good) will point out the small details present in the item you're considering.
Excellence is in the details, and if you plan well, you don't miss them. If I disciple someone and pay attention to the details of that relationship, there's a great chance that I, as the one doing the discipling, can create an excellent experience for the person I'm teaching.
As I get to know the person (or persons) I disciple, I can plan individually based on their current spiritual status. Because every person is different and at a different place on a discipleship continuum, planning for customized learning becomes very important.
2. Planning provides a needed pathway
As a group leader who is discipling adults, having a plan for engaging Scripture with my group members is very important. Without a plan, my group members and I would wander aimlessly through the Bible. We don't have a lot of time to waste, so I want each Bible study to be meaningful. I want to have a plan for the intentional shepherding of my people as they journey toward Christ-likeness.
For me, the solution is simple: I have chosen to use and trust Lifeway's Bible Studies For Life series in my church and in my discipleship group. My team creates this wonderful study series, and it's built around the eight attributes of growing disciples. In other words, there is an intentional plan that guides the selection and creation of the six-session studies.
I don't have to think about it as a group leader; I simply trust that in the course of one year, this study series helps my people journey through the Bible on a prescribed pathway. In 12 months we touch on all eight attributes of growing disciples as we study together. What a relief for me as a group leader!
Too many groups today are self-determining what they study, and they keep revisiting the same topics or books of the Bible, creating an imbalanced approach and a pathway that goes nowhere. With the time I save not having to write out my own plan, I'll invest those hours into the lives of people—which is a better investment of my limited time.
3. Planning creates a more balanced discipleship experience.
One of my responsibilities as a leader of a group of disciples is to guide their Bible study experience. In fact, when we think about discipling others, this is probably the part of the role that comes to mind.
But think about the other things that go into discipling people. They need time to pray together. They need time to share together. They need time for fun outside the Bible study time.
Growing disciples also need time to serve together, watching the ways God has gifted His people to do significant good works He's planned for them to do. Discipling people is much more than just having a Bible study. With proper planning, I can lead my group to be discipled in every activity we do together.
I've come to believe that some of the best discipleship takes place outside of the classroom, outside of the Bible study, as we share life together. It worked pretty well for Jesus, didn't it? Wasn't that His plan for His disciples? Times of teaching, sometimes even spontaneous teaching, followed by times of fellowship and ministry together?
4. Planning is affirmed by our Heavenly Father.
If planning weren't such a good thing, would God be in favor of it? When I read Jeremiah 29:11 and learn that God has plans for us, His people—plans to do good things – I'm encouraged.
When I read Proverbs 16:3, I see that I have the ability to think critically, strategically, and spiritually; I develop ideas and plans, and God establishes those plans that are committed to Him and the accomplishment of kingdom purposes.
Luke 14:28 may be one of my favorite verses about planning. In it, God asks a rhetorical question about the building of a tower: "If you're going to build a tower, don't you first sit down and plan out the construction and the cost?" In other words, you don't just shoot from the hip or "go with your gut."
You think. You plan. You act. Planning is a good thing. Planning is a God thing.
As I look toward my family's next vacation week, I'll be doing some planning. But I also won't stress out to the point of micromanaging the adventure. And as I continue to plan for the discipling of my Bible study group, you know that I'll be planning on several levels because it creates a better, more balanced, and more biblically based experience for everyone involved.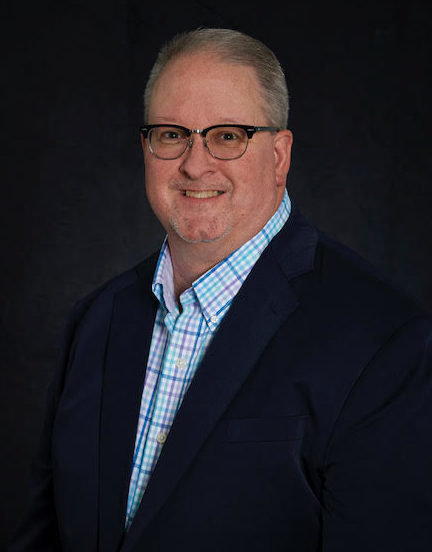 Dig Deeper at Lifeway.com