By Mark Dance
The first missionary and first martyr after the resurrection were both lay leaders.
Stephen became the first Christian martyr after he was accused of heresy. Philip became the first missionary when he started evangelizing Samaritans and then an Ethiopian official. On the way back to Jerusalem, he evangelized Philistines in Azotus.
The growth of history's first Christian church in Jerusalem was due, in large part, to lay leaders. Churches were planted, and home groups were led by "Joes" not pros.
Lay leaders are still blazing new ministry and mission trails in churches that turn them loose to use their gifts.
I'll never forget the night I met a deacon in my home church named Andrew Finney. I asked him to share the following story with you about how he was commissioned to the front lines of the Great Commission one night in Nashville.
A Pharmacist Turned Missionary
I was backstage at a Lifeway men's conference as a guest of my pastor, who was one of the conference speakers. The experience was one I'll not soon forget.

While listening to the pastor share the gospel and offer an invitation to approximately 2,700 men, I quickly realized there weren't enough decision counselors.

I looked at the person beside me as if he might tell me what to do. In obedience, though not at first, I pushed through the curtain and asked the Lord to send the men with whom He wanted me to speak.

You know that look on a person's face, the look that something life-changing has just occurred? That was precisely what I saw in the faces of Blake and Ben.

What happened next was as much a faith-building experience for me as it was for them. I listened to these grown, hard-working men who'd driven from out of state to come to this event for the third year in a row.

Over the years, nothing had changed in their lives though both had 'felt' like the Lord was drawing them to Him.

So I asked, 'If you died today, do you know you would be with Jesus?'

We discussed how each of them had been in church somewhat regularly but felt because of sin and poor decisions that God was not satisfied with them.

I smiled and told them, 'You must rest knowing that you are fully accepted in Him when you put your faith in Jesus.'

You could see the relief in their eyes and the weight melt from their shoulders as they heard this life-changing truth.

This is the role of a deacon. I wish I could tell you I had immediate obedience, but I didn't. However, the Lord urged me in my spirit, and I received a blessing I would've never known had I obeyed the flesh and not moved out of my seat and out of my comfort zone.

You see, before the conference, I believed I was there simply as a guest to enjoy hearing and meeting the speakers.

However, our Lord had other plans. God knew I was to meet those two men and point them to Him. I believe He led me to share the change He has made in me. It's as simple as that.

My role as a deacon is to be obedient.
There Are Undoubtedly More Like Him
God called my new friend Andrew—a pharmacist—to be a front line missionary, not merely a passive attendee. And guess what? God is still calling Andrews, Philips, and Stephens out of their pews and into the white harvest fields.
Pastors who complain about passive members need to take responsibility for equipping them to be an army instead of an audience. Be careful not to confuse ordination with commissioning, because every Christian is automatically drafted into the Great Commission.
I recently helped train church members using the simple "Who's Your One?" campaign. This new initiative mobilizes your members to have a gospel conversation with at least one person God has put on their heart.
Pastor, do your members know they're commissioned missionaries? Until you mobilize them as missionaries, you'll be underestimating, or even undermining, their potential to change the world.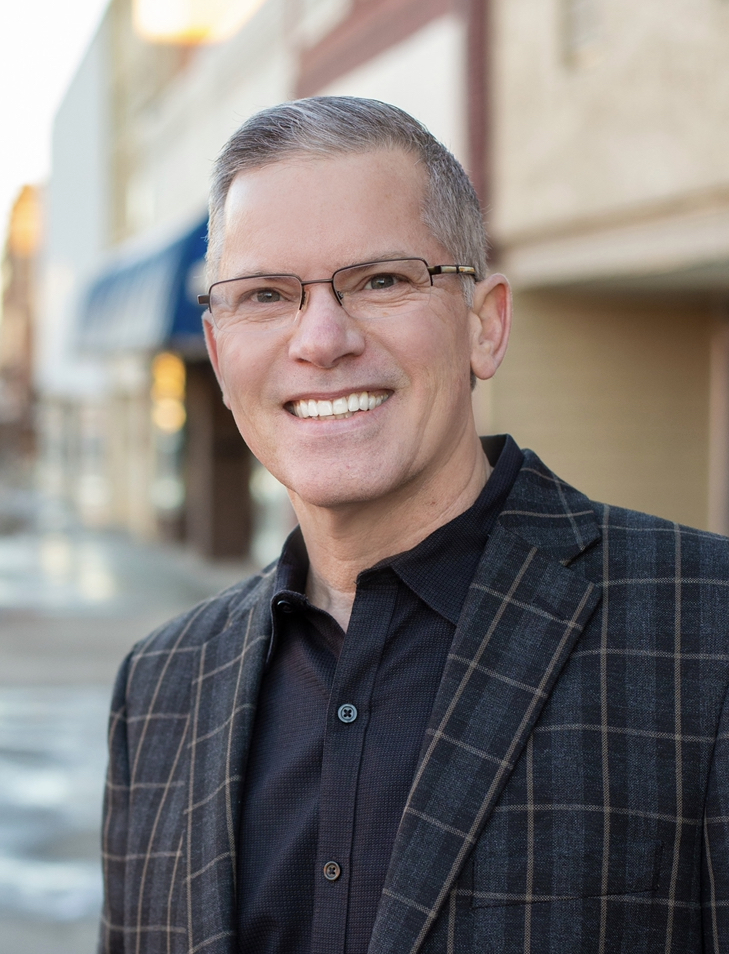 Mark Dance
After serving as a pastor for 28 years, Mark is now the director of pastoral wellness for Guidestone Financial Resources. He frequently speaks at churches, conferences, and retreats—often with his wife Janet. Read more from him at MarkDance.net.
Dig Deeper at Lifeway.com