By Dan Hyun
When I talk with pastors, I often hear about the challenge of complainers in their church. We've all gotten that depressing post-Sunday email, no matter how well everything else seemed to be going.
When that complaining posture is from a spirit of grumbling, it's essential to develop inner filtering to counteract unhealthy attitudes in the church.
In other words, a pastor must find a way to guard against the soul-crushing burden that can occur with those who have an uncanny ability to find fault with most things in the church, including the pastor.
Sinful complaining can impact churches and pastors in destructive ways. However, there's some forms of complaining—or what sounds like complaining—that can be a sign of health.
These kind of complaints may even provide opportunities for growth and redemption. Pastors need wisdom and discernment to recognize these situations rather than immediately rush to dismiss it all as merely haters hating.
Here are three examples:
1. Complaining as an affirmation of mission
I remember after one worship gathering, an agitated woman came up to me to voice some concerns. Her grievance was that some people had come into the service and were making a lot of noise.
They'd been talking during the time of reflective prayer and communion. She wanted me to be aware of the situation since it was hindering her from a meaningful time of intimate connection with the Lord.
I genuinely thanked her for sharing these things but I also let her know I was okay with these people—not necessarily because of their actions, but because they were in worship.
They were rough individuals from our neighborhood who didn't know the Lord and didn't know how one is supposed to act in church. Rather than being intentionally disrespectful, they were just taking it all in (and letting others around them share in that experience).
I let the concerned woman know that though we wanted her to powerfully experience God, it was important that our worship service be a place where people could literally come in off the street and be welcomed.
If that was happening as it should, it might even mean each of our own experiences might be affected, but that would be okay because an aspect of corporate gatherings is being reminded that life isn't just about us.
That was her last time at our church, though it probably didn't help that she went to others in our church with the same complaint and heard the same things I'd told her.
Sometimes when people in the church complain, it's an affirmation that you're actually doing what you should be doing. Complaints that there aren't enough parking spaces means more people are being reached.
Random sounds in the service could mean your desire to love those in disabled communities is happening. A lot of ruckus in the building may be a reflection that your church is making an impact on teens.
It doesn't mean we shouldn't address real issues. But don't automatically be disheartened at complaining that may be a sign that God is moving in your church.
2. Complaining as evidence of pastoral fidelity
Sometimes the angriest complaint a pastor may receive from church members is due to the sermon preached on Sunday.
Whether the complaint deals with your doctrinal view on a matter, a biblically-formed perspective on a hot button social issue, or what's perceived as a judgmental attack on one's lifestyle, people can experience all sorts of emotional responses to a sermon or Bible lesson.
Take heart. Though it never feels good to be on the receiving end of these complaints, receive it as confirmation that you may be leading the flock entrusted to your care as you do your best to rightly divide the Word of God and trust in His Spirit.
As faithful pastors, the truth of 2 Timothy 4:3-4 will become an increasing reality in our larger culture but also in our churches. What you consider to be sound doctrine may feel like a gut punch to some people in your church.
Be encouraged that the angry response may be a work of God as those who receive truth wrestle with countercultural ideas. Be gentle and humble as you walk people through these matters.
But as you do so, stand firm in faith believing that God is using His truths to do surgery in people's lives.
3. Complaining as a corrective work
Some people will say things to us that sound like complaining. However, those words may be God's corrective love for your church and her pastor.
Be careful not to cast some people off as discontent grumblers who have nothing better to do with their time or who don't understand the importance of unity in the church.
Some things that are perceived as complaints might be things God is calling the church to heed. This can include people who courageously share their experiences of evil perpetrated against them by those in power, or marginalized populations who find the voice to speak out on wounds that are not recognized in the culture of the church.
In other words, churches and their leaders need to recognize that some things that appear to be complaints are actually a call to repentance.
Some of my greatest growth as a pastor has come from brave people who told me I did something to hurt them. It stings, especially in the moment.
But if I allow the Spirit of God to remind me I'm no longer under condemnation, I can receive these things in a teachable spirit as I humbly allow the Lord to correct His church and me.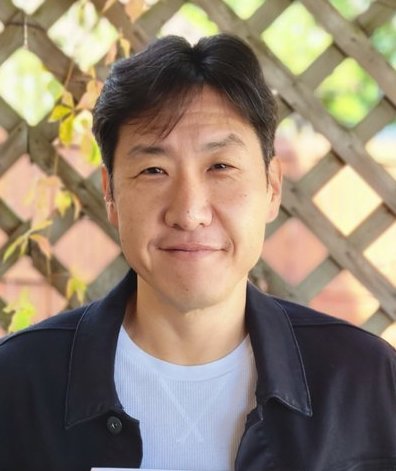 Dan Hyun
Dan is the husband to Judie, father of two girls, and lead pastor of The Village Church and Send City Missionary for Baltimore, Maryland.
Dig Deeper at Lifeway.com