By Chris Hefner
I recently finished reading Jean Twenge's book, iGen. In it, she underscores what she believes to be the most significant developments in Generation Z, or as she terms it, iGen.
This generation grew up with immediate access to technology through iPhones, tablets, and the internet. She notes iGen is growing up more slowly, taking fewer risks in high school, and experiencing more independence in politics, religion, and ideology than previous generations.
But she also notes that unfettered access to phones, tablets, social media, and gaming has produced many people of all ages who are living virtual lives.
My aim in this post isn't to review the Twenge's book or restate her main points (while I do recommend you read it). My goal is to reflect on some convictions about technology and access to social media that came to me from reading this important book.
1. Technology is a tool, not a god.
Someone once said everything we use is either a tool or an idol. If we use technology, it can be a good thing. If technology uses or controls us, it becomes an idol.
Social media is a good tool for providing information to congregants, informing people about church ministries, and inspiring others with encouraging posts. But social media can also be a time-waster and initiator of discouragement.
The internet offers access to ministry tools that minister to shut-ins, the sick, and those who are geographically distant. But it also provides unfettered access to pornography.
Does your technology serve you? Or do you serve it?
2. Do not ignore the spiritual impact technology can have.
Social media depression is a real thing. Bullying on social media happens all the time through shaming, verbal abuse, and ghosting. Addiction to games and social media is real.
Lives can be damaged, feelings hurt, and depression can occur as a result of this technological idolatry.
On a more practical level, pastors who are always connected (and maybe even addicted) to their phones, tablets, and social media accounts can damage their family relationships.
3. Social media interaction must not replace face-to-face interactions.
Digital interaction has too often supplanted face-to-face conversations. Parents of teenagers are witnessing their young adult's failure to talk person-to-person while they interact through texting and social media platforms.
I believe the most successful people of iGen or Generation Z will be those who can have face-to-face conversations while they navigate the digital world.
Genuine Christian community can't be limited to virtual environments. The church should use digital platforms, but must always prioritize face-to-face community.
4. Don't be afraid to apply the Bible theologically to technological concerns.
The Bible does speak to many of today's technological issues. To use one major example, the first two of the Ten Commandments deal with worship.
God said to worship Him alone. Then He commanded His people to make no graven image.
Images drive our digital experiences, and that's not coincidental. Idolatry and technology are interrelated. That's just one of many applications where the Bible relates to technology.
Do you use technology? Or does technology control you?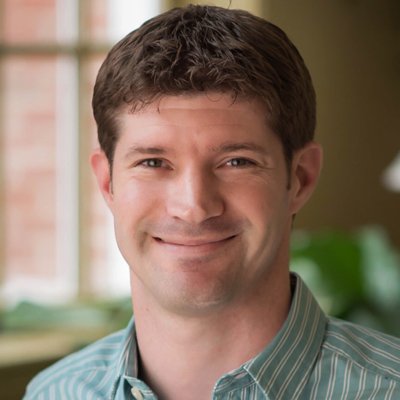 Chris Hefner
Chris is senior pastor at Wilkesboro Baptist Church in Wilkesboro, North Carolina. He's also professor of Western Civilization and Apologetics at Fruitland Baptist Bible College.
Dig Deeper at Lifeway.com
Unlimited access to hours of teaching from this year's Faith Leads Technology Conference
FIND OUT MORE