By Aaron Earls
As flames engulfed Notre Dame Cathedral in Paris, the world stared engrossed at the tragedy.
Completed in the 1200s, the famous building survived the French Revolution and two World Wars and was championed by novelist Victor Hugo in The Hunchback of Notre Dame.
VIDEO: Cries of sorrow as the spectacular Gothic spire of Notre-Dame collapses before the eyes of horrified onlookers pic.twitter.com/OF330Brk15

— AFP News Agency (@AFP) April 16, 2019
Along with the Eiffel Tower, it has stood as one of Paris' most noteworthy landmarks.
"When I visited Paris years ago, Notre Dame was the first place in the city that really welcomed me in," said Jenna Dorman, an American living in Paris. "The doors were open, and it was free to enter. I was hooked."
Hundreds of years before it became a tourist location, Dorman said the church building "has been a place that has welcomed people from all over the world. It was a safe harbor for thousands over the years, and today the city is mourning."
Paris' loss "is not one of losing an iconic photo spot, but of losing an image of love, peace, acceptance, and joy" she said. "We, the city of Paris, are grieving. We are hurting. We have lost a dear friend that holds memories of days gone by."
Churches that have a consistent, physical presence in a local neighborhood—in the case of Notre Dame, hundreds of years—become an ingrained part of the community. When they are removed, it leaves a hole.
Other churches have lost their buildings and each loss, while not as globally significant as Notre Dame, leaves an indelible impact on the neighborhood.
It's falling pic.twitter.com/TE705LNfdw

— Hash Miser (@H_Miser) April 15, 2019
In 2018, a church building in Washington D.C. sat empty on Easter for the first time in a 100 years. Not because the church meeting in it had closed, but because the landlord sold the building from underneath a congregation to a developer of luxury condos.
Duke Kwon, the pastor of Grace Meridian Hill that previously met in the building, said there are many things that uniquely distinguish Notre Dame from other church buildings, "but it also shares characteristics common to all local houses of worship: Church buildings are visible outposts of the kingdom."
Those buildings "anchor Christ's followers—a people with a place—to a particular locality," said Kwon. "For its worshippers, church buildings provide physical, incarnational context for our otherwise 'spiritual' encounters with God."
The loss of a church building, particularly one as beautiful and historic as Notre Dame, is something Christians rightly mourn. Though the building is not eternal, it speaks about eternity into the human heart.
When researchers began to explore the faith of Generation Z in the U.K., they stumbled upon an unexpected discovery. Church buildings themselves played a role in many of them coming to Christ.
While 45% said growing up in a Christian family was an important factor in their becoming a Christian, 13% partially credited visiting a church building. Another 13% pointed to attending a specific event, like a wedding, funeral, or baptism as having played a role.
"Things which we would call as old hat methods are some of the more effective ways," said Jimmy Dale, the Church of England's national youth evangelism officer.
The young adults were drawn to an old faith whose buildings were a testimony to its longevity.
As #NotreDame burned, and thousands spilled onto the streets and quais of #Paris to watch the spectacle, #AFP journalists were recording the historical moments from every which angle

The inferno of #NotreDame https://t.co/hSw0fiZZ5V pic.twitter.com/AmKnvV9i04

— AFP Photo (@AFPphoto) April 16, 2019
Architecture can also help direct our vision beyond ourselves and upwards toward God—one of the reasons churches often have high ceilings.
"[Our] physical environments subtly affect how we act in ways we usually don't consciously attend to or notice," wrote author and theologian Matthew Lee Anderson. "Buildings like Westminster Abbey or Notre Dame make it easier to cultivate a sense of quiet reverence."
For Kwon, church buildings "serve as sacred signposts to a God who is near, even for those who do not believe. They add beauty to a city, pointing its admirers to the Source of that beauty. The tallest points, towers, and spires symbolize what a city prizes as having supreme value. Even if only prophetically and prescriptively, church buildings remind a city of the matchless worth of God."
Church leaders' attitudes toward buildings often swing on an unhealthy pendulum.
The Rose Window was spared! pic.twitter.com/D5NjepKzh3

— The French History Podcast (@FrenchHist) April 16, 2019
One person may overvalue a physical building to the potential neglect of people. Money is directed to construction and maintenance of a place, at the expense of those created in God's image.
Another goes beyond recognizing the real church is not the buildings to the point they communicate that "buildings don't matter."
"A more balanced perspective on church buildings begins with the recovery of a more biblical anthropology (i.e., our embodied existence as human beings), theology of creation (i.e., the importance of place), and approach to mission (i.e., the devotion of our physical resources to our love of neighbor)," said Kwon.
"Ultimately, the church is not a building; the people of God are 'living stones' that are built into a 'spiritual house.' But we must recognize that the architecture and aesthetics of our houses of worship do indeed shape our communion with Christ and others."
But beyond a biblical perspective on church buildings, Kwon says church leaders must recover a proper biblical practice—the right use of the buildings.
"As long as we act as if their aesthetics do not matter—whether by way of poor design or poor upkeep, or orient our ministries only inwardly, making our walls a fortress from the world rather than an outpost of gospel mission for the world—our church buildings will not matter. We will not be persuaded of their immense value in ministry," he said.
"A church building will serve God's purposes in worship, community, and mission only if our churches themselves are devoted to these purposes."
Inside #NotreDame. Only a small part of the vault collapsed. Interior seems relatively untouched. Alleluia! pic.twitter.com/uI47wQ6WaB

— 𝑨𝒙𝒆𝒍 𝑹𝒆𝒊𝒏𝒂𝒖𝒅 (@areinaud) April 15, 2019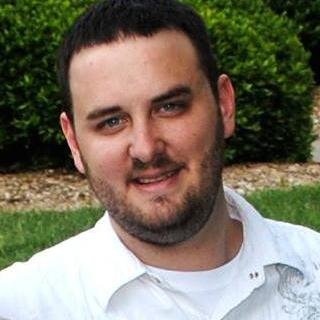 Aaron Earls
Aaron is a writer for LifewayResearch.com.
Dig Deeper at Lifeway.com