By Ryan Rice
As pastors, encouragement is refreshing to the soul. When you feel beat up, a kind word can carry you on for days. In fact, Scripture tells us "good news strengthens the bones" (Proverbs 15:30).
As pastors, we're called to be encouragers. Yet, what about our often forgotten ministry partner? Our spouses need encouragement, too.
In ministry, we can often forget the struggle of being a pastor's wife, mom, and even a woman pursuing Christ. Busyness may cause us to miss out on our wife's need for encouragement.
Your wife may not come right out and share her disappointments, but a keen eye can spot when something isn't right.
Maybe she's no longer full of joy, overcome with more worries than peace, or simply feels like a failure. Your response to her feelings can help encourage her to continue in the good fight of faith.
It didn't take me long to notice something wasn't right with my spouse. She just didn't seem like herself. I had to learn that in those moments my wife doesn't need me to be Mr. Fix-it, but Mr. Listen.
After asking her what was wrong and getting the response "nothing," I probed a little deeper. Eventually, my wife shared the discouragement she was feeling.
In those moments, it's easy to become the pastor with all the right words. But that's not what she needed. My wife needed her husband to encourage and listen to her.
Men are natural fixers. But in those moments, care, attention, love, and prayer are what our spouse need.
I've not always been the best encourager. I can often put a bandage over a wound that needs serious attention, using phrases like, "pick your head up," "it will all work out," or "let me tell you what to do."
Sadly, the bandages only cover over the wounds; they don't heal. As we seek to walk with our wives through ministry and life, let us not apply bandaids, but tend to the wounds of their hearts.
1. Encourage With the Word.
This doesn't mean you should preach to your spouse. No, it means you should encourage her with the Word of God.
As you spend time in the Word, share with your spouse how the Word is speaking to you. Share Scripture with her as she starts her day.
I'm part of a text group with one of our church seniors who sends me a Scripture verse every day. Consider doing something similar for your spouse.
2. Take Time Off.
I'm guilty of sometimes continuing to work on my day off. While I'm getting better at this, this lack of discipline doesn't benefit my spouse.
The same day my spouse shared with me how she was feeling was also the day I was supposed to be off.
At that moment, I stopped what I was doing to focus on her. Why? Because time matters. It matters to her that she matters to me.
3. Be Genuine.
How often do we tell our spouse things like, "thank you," "I appreciate you," and "you're really gifted and a great wife and mom?"
Ephesians 4:29 says, "No foul language should come from your mouth, but only what is good for building up someone in need, so that it gives grace to those who hear."
Do we teach our kids to say, "thank you," to our spouse more than we do? In encouraging your spouse, aim to demonstrate genuine care and love.
When I say, "you're a great mom," I believe it! So much so, I desire to give her the support she needs in her role as a mom.
If your spouse has a tough career, be sure to encourage her as she excels in her job.
She needs to hear from you more than her boss how proud you are of the work she's doing.
4. Pray.
When was the last time you literally laid your hand on your spouse and prayed for her? In the moment of her discouragement, stop and pray.
Intercede on her behalf before the Lord. Ask the Lord not only to bless, but to strengthen her as well. What if your spouse knew the one intercessor she could always count on was you?
The reality for each of us is discouragement will come. Jesus even said, "You will have suffering in this world. Be courageous! I have conquered the world" John 16:33b.
It's not if discouragement will come, but when. For our spouses, let's be the ones who encourage and love them through their times of discouragement.
They're worth it.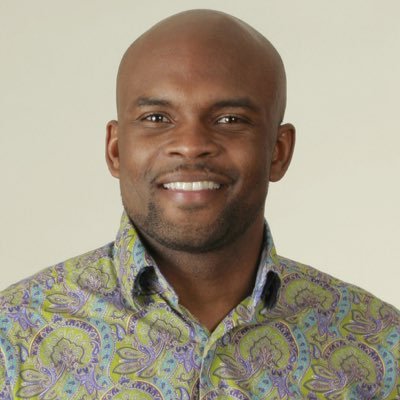 Ryan Rice, Sr.
Ryan is husband to Seané, father of Ryan, Jr., Brayden, Reagen, and Bailey, and has been in ministry since 2007. He's currently the lead pastor of Connect Church of Algiers in New Orleans, Louisiana, which they planted in 2014.
Dig Deeper at Lifeway.com