By Jonathan Howe
In a post-9/11 America, the divide between Christians and Muslims can often be pronounced and antagonistic.
A group of church leaders, however, are expressing a commitment to loving and reaching their Muslim neighbors.
"There's a lot of fear in North America about Islam and its growth worldwide," says Keith Whitfield, associate professor of theology at Southeastern Baptist Theological Seminary and co-author of Islam and North America: Loving Our Muslim Neighbors. "The church is called to engage all peoples with the gospel out of love for them. Fear gets in the way of love."
Co-author Micah Fries, a Chattanooga-area pastor and former international church planter agrees. "Islam is one of the most controversial topics in our culture and, frankly, the church has often failed to respond well."
And this failure to respond well has come as Muslim communities in America are growing.
According to Pew Research, there were about 3.45 million Muslims living in the U.S. in 2017, who made up about 1.1% of the total U.S. population. By 2040, Muslims will replace Jews as the nation's second-largest religious group. And by 2050, the U.S. Muslim population is projected to reach 8.1 million and 2.1% of the nation's total population—nearly twice the share of today.
Muslims are increasingly becoming our neighbors and Christians are called to take the gospel to them whether they live in Cairo, Egypt, or Cairo, Illinois.
In partnership with B&H Publishing, the North American Mission Board wants to help educate and train church leaders and members to reach their Muslim neighbors with the gospel.
On Thursday, May 2, 2019, you can hear from Whitfield and Fries, along with Andy DeFelice, Kambiz Saghaey, Bob Roberts, and Ed Stetzer on how to share the gospel with Muslims, while recognizing the issues that exist between followers of the two faiths.
"This conference is an attempt to dispel false narratives about Islam, and provide followers of Jesus with practical tools to help them show and share the love of Jesus with their Muslim neighbors," states Fries.
Whitfield echoes Fries' sentiments about the conference. "The conference attempts to cultivate love for our Muslim neighbors. Because as the gospel tells us, love overcomes fear," he says.
For more information about the free online conference and to register, visit: https://www.namb.net/events/islam-north-america-loving-your-muslim-neighbor/.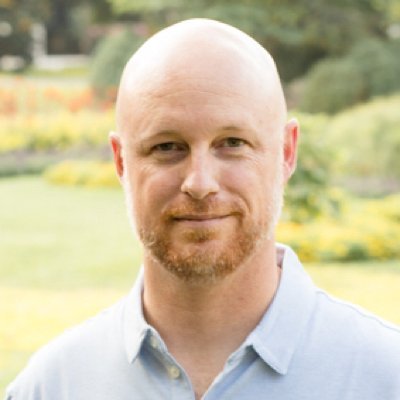 Jonathan Howe
Jonathan is the Vice President for Communications with the @SBCExecComm and former director of Strategic Initiatives at Lifeway.
Dig Deeper at Lifeway.com