By Ryan Sanders
For generations, American women have outpaced men when it comes to church attendance.
According to Pew Research's most recent Religious Landscape Study, the percentage of women who attend religious services at least once a week is nine points higher than that of men.
Other American religious groups don't seem to have this problem. Among Muslims, 65% are male and 62% of Hindus are male. But only 45% of Evangelicals are male.
But in many ways men are just as spiritual as women. When asked how often they feel a deep sense of wonder about the universe, 46% of men answered at least once a week, along with 45% of women.
So if men are just as spiritual, and just as active in other faiths, why don't they come to church?
Nat Pugh, men's pastor at Irving Bible Church in Irving, Texas, says a lot of it has to do with the way churches compete for men's time.
"Men's ministry used to be all about guy stuff like softball leagues and camping trips," Pugh said. "But the church is poor competition there. Men can get those things somewhere else. What we need to do is ask what it is that they can't get anywhere else."
Pugh's ministry has launched three events that illustrate that approach.
1. It's about fathering, not paddling.
Once a year, Pugh takes about 100 dads and their sons on a weekend canoe trip, but the emphasis is not on paddling or outdoor skills. It's about parenting. On Saturday night, the men build a bonfire and each father affirms his son in the presence of other men.
"If we just signed people up for a canoe trip, it would be much smaller," Pugh said. "But when we ask them, 'Would you like to have this moment when you can encourage your son and build him up?' Guys are like, 'Yes, of course! I would love to do that.' It's helping them do something they already want to do."
2. It's about connections, not content.
Four years ago, Pugh started a small group for men facing the unique family and career challenges of middle age. He called it a halftime group and he expected it to last six months.
Four years later, they still meet regularly. They encourage one another with prayers, scripture, and friendship. But they have never done a Bible study.
"Bible study is important, and we have one once a week," Pugh said. "But guys can get good Bible teaching lots of places. What they can't get lots of places is real connections with other men facing the same challenges they face. That's why the halftime group has been valuable to these guys."
3. It's about mentoring, not controlling.
Mentoring has been a challenging topic for Pugh and hundreds of pastors like him. Churches know they have a wealth of wisdom among their older members, but the question is how to connect those sages with younger men in a way that's not forced or awkward.
Rather than formal lessons or assigned pairings, Pugh gave them a forum—a place to connect socially. And he did it late on a weeknight.
"The young guys are all busy with work and family and kids' sports. It's hard to schedule them. So we said, 'What if we did a social hour after the kids go to bed? Like at 9?"
Those events have become some of the most popular on Pugh's calendar.
"Many of these young men are professionals with graduate degrees and positions of influence. They know how to learn and how to ask for advice. They just need a place where they can get to know and trust people who might have that advice."
For Pugh, the secret to engaging men in congregational life is not to sell big, fun, flashy events. It's to give men tools and opportunities they can't get anywhere else.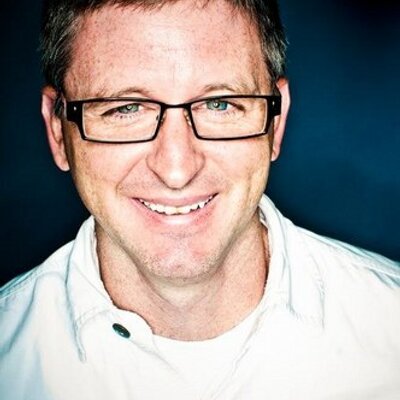 RYAN SANDERS
Ryan is a writer and previously served as a pastor. He writes for the Dallas Morning News and other outlets. You can find more at theryansanders.com.
Dig Deeper at Lifeway.com