By Luke Holmes
It's the time of year when churches begin preparing for summer camp. All over the country, ministers are making plans, booking cabins, paying deposits, and securing sponsors.
Summer camps haven't been around forever, but they've become a staple of youth groups in churches of all sizes. Through camps, countless people have given their lives to Christ and decided to pursue vocational ministry.
Like many ministers, I started in youth ministry and spent many summers wrangling students, squashing pranks, and taking part in late-night counseling sessions.
I loved every minute of it but when I became a senior pastor, I handed off those duties. I thought my summer camp days were over after moving out of youth ministry. Over time, however, I discovered I missed the experience.
While I didn't miss the hot days or hard beds, I did miss the chance to form lasting relationships with the students at camp. I now go every year. In doing so, I've discovered camp is a lot more fun when you're not the one in charge and are just there for the students.
Pastors who neglect to go to camp as sponsors and helpers miss out on real opportunities to get to know students beyond just a few minutes on Wednesday or Sundays.
At camp, pastors can gain an entire week to get to know their students, and students likewise benefit from getting to know their pastor. Pastors sit by students in worship, play games with them, and share three meals a day together.
It's possible that a pastor can get to know students better in just one week of camp than they can in an entire year of Sundays.
The more pastors get to know their students, the more chances there are to share God's Word with them and help them mature in their faith. This allows students to see their pastor as more than just a person preaching from the pulpit on Sunday mornings. The pastor becomes a friend and someone they know.
Sunday morning attendance is down for many churches during the summer, and it's common for pastors to take extended breaks or sabbaticals. Please don't get me wrong; I'm in favor of pastors taking breaks.
But by spending a week at summer camp, the pastor can gain goodwill that will last the rest of the year. More than that, it sends an important message to the church as a whole, including students.
1. It tells the church youth ministry matters.
It's easy for churches to view youth ministry as the junior varsity version of ministry. Many youth ministers are often asked, "When are you going to become a real pastor?"
When senior pastors attend camp, it sends the message student ministry matters. Out of all the things pastors can spend their time doing, spending a week at camp is one of the most important.
It shows the church youth ministry is worth their time, effort, finances, and prayers. Don't let the youth ministry get pushed to the side as a lesser ministry.
Show the church youth ministry matters.
2. It shows the youth group they matter.
Depending on the size of a town and church, a pastor might already know most of the kids in the youth group. But when pastors go to camp to have fun with students and participate in their spiritual growth, they show students they matter as much as the rest of the church.
It's often said youth are the church of the future. But when pastors attend camp, it shows students they're the church of today. The pastor moves from being some guy on stage they see once or twice a week to being a friend that speaks into their lives—a friend who cares for them beyond just making sure they attend church.
3. It reminds the pastor God's Word is sufficient.
When pastors spend a week at camp, they might hear about students struggling with drugs, sex, depression, bullying, broken homes, and other issues. It can be overwhelming but can drive pastors to God's Word.
On the Sunday after camp, pastors have to stand and bring a word to those same students, as well as their parents, grandparents, and other family members. The Word of God is the only message that's sufficient to meet the needs of all those groups.
When pastors are faced with such needs, they have to learn to not lean on their own wisdom. They have to trust the Word of God to change the hearts of everyone in the church.
Finally, it's important pastors don't go to camp with an agenda—seeking to set things straight or to make sure things are done their way. Pastors should attend for the purpose of listening, watching, caring for, and leading students to Jesus.
Pastors, make plans now to spend a week of the summer surrounded by sweaty and hormonal teenagers. You won't regret it, I promise.
And it might just change their life forever.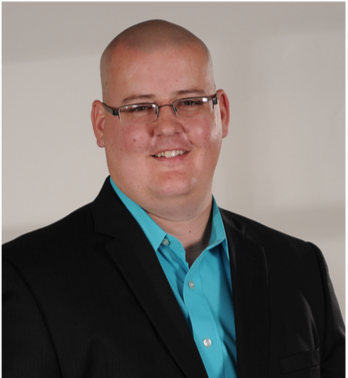 Luke Holmes
Luke is husband to Sara, father to three young girls, and, since 2011, pastor at First Baptist Church Tishomingo, Oklahoma. He's a graduate of Midwestern Baptist Theological Seminary and can be found online at LukeAHolmes.com.
Dig Deeper at Lifeway.com