By Aaron Wilson
Superheroes may have outlandish abilities in the comics and movies, but their greatest power in the real world seems to involve driving ticket sales.
From Aquaman to the X-men, superheroes have an uncanny effect on the box office. Of the 100 highest-grossing movies of all time, more than a quarter of them are superhero themed, according to Box Office Mojo.
The economic sway of superheroes will be on display again this weekend as theaters unveil Avengers: Endgame—the climatic ending of a 22-movie saga that's spanned more than a decade. Even before opening, the film shattered presale records.
Facts & Trends recently sat down with Bill Delvaux, author of Heroic: The Surprising Path to True Manhood, to ask why heroic themes register with such fervor. Here are four truths he notes about why we're fascinated with the heroic.
1. Humans are hardwired for heroism.
"The heroic is an imprint that's been left inside all of us because we're made in the image of God," Delvaux says. "Even though that imprint has been marred by the fall, there's something that remains. We know what's good, right, and true, but we also know we don't live up to it."
This longing can lead people to apply heroic archetypes to figures in politics, sports, social media, professional life, and even within the family. It can also cause people to look internally for a picture of heroism as in the case of the self-made man or woman.
"The need to experience the heroic has been left as a compass showing us what's good and true." Delvaux says. "We're looking for that and we want to be that."
But whether people look to receive or achieve the heroic in this world, they're destined to be frustrated at some point, he says.
2. Without exception, all earthly heroes disappoint.
Delvaux says all heroes in this world will eventually let people down. He believes this often puts people at a crossroads with what to do with failed expectations.
"It can be good, but it can also lead people to bitterness," he says. "It's like love. Even with our mate, love is always going to disappoint us in some way.
"You can use that [the disappointment of an earthly hero] to drive you deeper to the Lord or you become embittered, angry, disappointed, and shut down," Delvaux says. "Ultimately, it can lead us to Jesus, the one Hero who will not disappoint."
This same principle also applies to people looking to achieve legacies in their own strength.
"Before we can really understand the gospel, all of our self-constructed heroic journeys at some point have to crash and burn," he says.
The tension of longing for the heroic while also tasting the sting of disappointment feeds superhero popularity. Because characters like Captain America and Superman are imaginary, their epic storylines can whet moviegoers' appetite for greatness while never disappointing like real-life heroes do.
Still, tales of imaginary heroes often point to the grand narrative of Scripture—a story driven by sacrifice, death, and resurrection.
3. The path to heroism always leads to death.
"We all have our envisioned outcomes of how our lives are going to turn out," Delvaux says. "We long for glory we don't have.
"All that has to go [in this life]; it has to be toppled," he says, drawing imagery from Matthew 16:25 which begins, "whoever wants to save his life will lose it."
Epic stories—especially modern ones driven by superheroes—rely heavily on this archetype, leading heroes and heroines to dangers where they must choose to sacrifice their preferences and even their lives to accept their calling.
This of course, points to Christ and the crux of His mission—His sacrifice on Calvary in submission to His Father's will. It also points to the calling for all who seek to follow Christ and embrace His heroic command to take up one's cross daily (Matthew 16:21).
Because of the universal popularity of heroic stories, Delvaux says people have been prepared to accept this theme of dying to self.
"The surprise comes," he says, "when we realized, 'Oh, I have to experience this. I have to walk this path.'"
4. We must rescue a biblically informed definition of heroism.
In a hunger to embrace the heroic, people can sometimes mistakenly apply the label to common feats and, in some cases, even sinful activities and attitudes. The latter can be seen in people taking public stands in the name of bravery for sinful activity God has clearly forbid in His Word.
"Any word of moral structure can be twisted to the whims of where society goes," Delvaux says. "You can spin the word heroism to embody anything as long as you plant an evil force as the enemy and you plant some kind of courage to face and defeat it.
"We can bend words until they're trite and meaningless," he continues. "A much more full-bodied definition of heroism is someone whose life is spent offering what he has to those around him so that they flourish even when it costs that person suffering, pain, and death."
It's a definition projected in comics and movies, but meant for real life.
"It's always for somebody else; it's never for the hero," Delvaux says. "That's the definition we all rise up to."
For more on what the Bible says about heroism, check out Delvaux's book, Heroic: The Surprising Path to True Manhood, available now.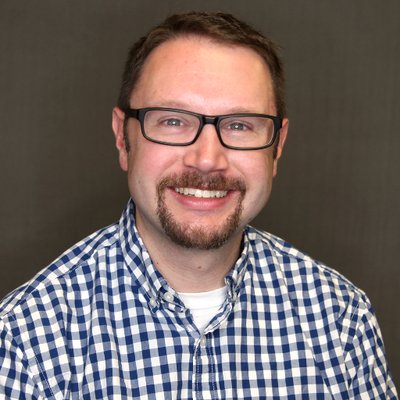 Aaron Wilson
Aaron is associate editor of LifewayResearch.com.
Dig Deeper at Lifeway.com