By Ken Braddy
If you or anyone close to you has recently applied for a new job, you know the challenges faced on the way to getting that dream job. When you apply for a job and become a top candidate, a thorough vetting begins.
Vetting is a process by which a careful and critical examination is made. It's a time during which a person is thoroughly investigated before given a position. How many of us have carefully prepared resumés, knowing every word and fact would be scrutinized? Potential employers review our social media accounts and contact our references. We undergo rigorous interview sessions, where we're asked difficult and challenging questions.
The vetting process can be quite intense.
And then there is the other vetting process that should take place when people seek a leadership role in our churches. Many of us are so excited to have a potential leader step up, we sidestep the vetting process and put that person to work immediately.
But there's a better way.
Because the work of the church is vitally important, we shouldn't casually approach placing leaders in roles. We have an obligation to the people in our congregations to seek the Lord's guidance as we meet with potential leaders to determine their suitability and compatibility for specific roles.
To help improve the vetting process, here are eight ways we can filter potential leaders before placing them in a ministry role.
1. Institute a six-month rule.
Requiring a short waiting period before a newer member of the church can assume a leadership role gives adequate time for the person to demonstrate their commitment to the Lord and to the church.
During a this time, a potential leader's attendance pattern can be evaluated, as can their general support for the pastor, staff, and congregation. This brief vetting period, while not foolproof, can help church leaders make sure a person being considered for a leadership role will fit the culture of the church, and any requirements for the leadership position.
2. Talk with the candidate's group leader.
A church staff has a big job shepherding God's people, and it's wise to involve others in the vetting process.
Hopefully, the candidate is a member of a small group or Sunday School class. A conversation with that person's group leader can provide a more complete view of the person's character, commitment, theology, and relationships with other group members.
No vetting is complete without consulting the potential leader's Bible study leader.
3. Provide a short-term assignment.
To vet a candidate before allowing them to assume an official ministry role, consider giving the person a short-term assignment to see how they perform.
For instance, if you are considering a person to become a Sunday school teacher, ask them to lead a short-term Bible study, perhaps four or six weeks in length. You can observe them, collect feedback from group members, and limit any damage should they not excel in their assignment because it's a temporary one—not one that is ongoing like the role of a Sunday school teacher.
4. Talk with the person's former pastor.
If you're considering placing a relatively new congregation member into a leadership role, it would be prudent to consult with the person's former pastor. A short phone call could be helpful in determining the person's suitability for a ministry role.
The former pastor could confirm the candidate's attendance, commitment, and acceptance by the congregation before you place him or her into an official leadership role.
5. Ask around.
As you place people in leadership roles, remember they represent the church outside the church's walls. You want to vet potential leaders and make sure they are people of good character in the community.
The Scripture is clear when it says, "A good name is to be chosen over great wealth; favor is better than silver or gold" (Proverbs 22:1, CSB). You want people in leadership roles who will represent the Lord and His Church as they go about their daily routines.
6. Discuss key doctrines with the candidate.
The church must guard its doctrine closely (I Timothy 4:16), and if your potential candidate is going to be a Bible study leader, it's important that you vet the person's theology. You can't assume the person believes in accordance with your church's doctrinal positions, so a thorough conversation about their beliefs is in order.
Without this, you risk placing someone in a leadership role who will have influence over a group of people. While none of us want to believe that "wolves in sheep's clothing" will infiltrate our churches, it happens. We can see from the pages of the New Testament that sometimes people look and sound good on the surface, but ultimately do not believe in or teach in accordance with sound doctrine (Matthew 7:15).
7. Look for faithful candidates with good character.
In Exodus 18:25, Moses chose certain kind of man to help him judge the people ("capable" – NIV, NLT; "able" – CSB, KJV, NASB). In Acts 6, men were chosen who were "full of the Spirit and wisdom" (CSB). Paul told Timothy to select "faithful men" to join him in ministering the Word (2 Timothy 2:2).
If you can find that capable, faithful candidate, you can teach them any skill they'll need for ministry in the church. If you pick a person whose character or faithfulness is in question, no amount of training can make up for that.
Character trumps experience. Faithfulness trumps flash.
8. Utilize a committee.
A final way to vet a leadership candidate is to involve a group of people in the process. If your church uses a nominating committee to suggest potential leaders, involve them in the vetting process.
Allow some of them to do a few of the things suggested above so that you do not carry the load by yourself.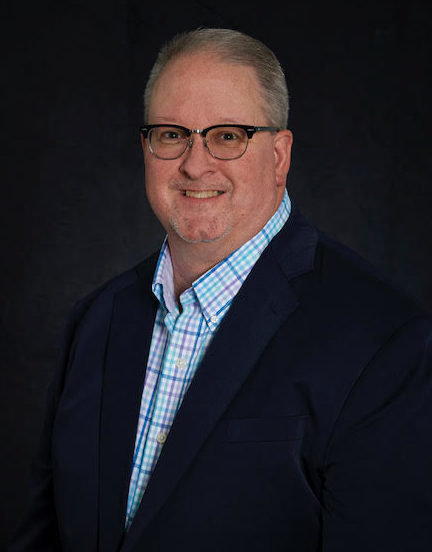 Dig Deeper at Lifeway.com