By Joel Rainey
Pay close attention to your life and your teaching; persevere in these things, for in doing this you will save both yourself and your hearers." (1 Timothy 4:16)
One of the things I was blessed with throughout 27 years of vocational ministry is older pastors who continually reminded me of what's most important.
"More than anything else," they said, "guard your character. Nothing matters more." I believed them then, but now I understand how serious they really were.
Of course, Scripture leave no doubt these men were right. Both 1 Timothy 3 and Titus 1 reveal that the qualifications for the pastoral office are overwhelmingly tied to character.
But as I prepare to look toward my fourth decade in vocational ministry, God has given me many experiences to prove the truth of those admonitions.
Though there are multiple reasons why character is important, one reason stands above them all. It's a reason I see reflected in my own experiences as a pastor.
Character matters to your spouse
One Saturday afternoon while my wife was away I received a phone call at home.
The male voice on the other end asked for my wife. When I told him she wasn't home, he responded with a wry chuckle and said, "Well, she's on her way to spend some time with me," just before he abruptly hung up.
As it turned out, his attempt at anonymity failed, and I discovered he was a man whose daughter's wedding I'd politely declined to officiate because her fiancé wasn't a follower of Jesus.
Apparently, he felt revenge was best served with a side order of spousal jealousy and rumors of an affair. Being the husband of one wife had always been important to me, as I knew the Bible's requirements for a pastor to have a healthy, God-honoring marriage, and that his wife is to be equally honorable.
I was appalled and angry at how my wife's character had been put into question that day, but I simultaneously took great comfort in the fact that her character would far outlast any frivolous accusations.
Character matters to your staff
It was a cold November day when I found myself sitting across from a staff member, allowing him time to take in the hard news I'd just delivered.
After months of seeking a more cooperative relationship with him, it had become apparent neither he nor the department he was responsible for were headed in the same direction as the church as a whole. His position, as a result, was eliminated, and his department reconfigured in a way that more greatly benefited the church and blessed the community.
A few weeks later, this man told others in the church he'd been "fired" and treated unfairly, and I found myself in a meeting with multiple people who were wondering if I'd acted too aggressively.
That meeting was neither fun nor easy. But I remember thinking to myself no one could survive a meeting like that unless their actions were judged against a larger life pattern marked by Paul's instruction to be sober-minded, self-controlled, and respectable.
Character matters in your relationships
The town I live in, and in which our primary campus is located, is one of the most LGBT-friendly places in the eastern time zone. The area has a long history that has always welcomed gay couples.
Rainbow flags are ubiquitous, and every summer a pride parade dominates the city's schedule and ends with a large picnic at a public park just across the street from my subdivision.
Having spent many years planting churches to reach unbelievers with the gospel, I've had to learn through experience how to relate to people who are not like me and don't believe or live as I do.
But one of my greatest challenges here has been to clearly communicate love to a group of folks whose beliefs and actions run counter to a 2,000-year old sexual ethic in Scripture that simply can't be ignored.
It's my relationships with my LGBT friends that taught me more than anything else how important it is for a pastor to be hospitable.
Character matters because trials will come
There are multiple reasons every character trait listed in the pastoral epistles matter. But there's only one reason all of them are important—because character will be tested.
This is why Paul leads off in 1 Timothy 3 by saying a pastor should be above reproach. It's because if you stay in this work long enough, someone is going to call you a liar, a thief, a bigot, a hothead, impulsive, or something even worse.
In those moments, your character—exemplified over a long period—is the only thing that will matter. Being above reproach doesn't mean you won't be accused, attacked, or pigeonholed.
It means when those charges come, they won't be able to stick.
When your leadership is questioned based on your character, it won't matter how large your church is or what you've accomplished up to that point if your character isn't intact. Make sure you're above reproach.
Twenty-seven years ago, I was the young guy listening to the old men telling me how important character is. Most of those men are now with Jesus, and I find myself amazed at just how right they were.
Times of testing are coming, and there's only one way to prepare yourself. Guard your character. Nothing matters more.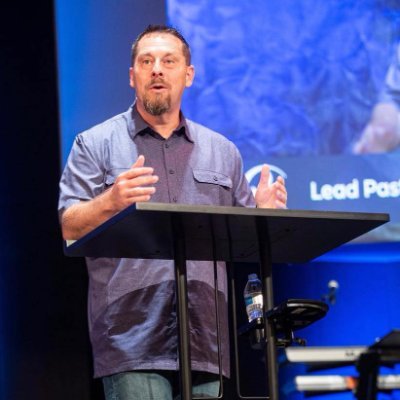 Joel Rainey
Joel is the lead pastor of Covenant Church in Shepherdstown, W. Va. He's husband to Amy, father of three, serves on the adjunct faculty of Southeastern Baptist Theological Seminary, is the author of four books, and blogs at Themelios.
Dig Deeper at Lifeway.com