By Dan Hyun
If we polled pastors about the most important aspects of shepherding, we'd receive a wide range of responses. From preaching, to prayer, to counseling, to discipling, there are many vital elements God uses to impact others.
I believe a ministry of presence undergirds all of these in various ways.
One conviction I've gleaned from reading Rich Plass and Jim Cofield's The Relational Soul is we're relationally designed people. Therefore, growth and change happen through the presence of others.
I have the tendency to believe more knowledge automatically leads to more transformation. Yes, God uses good information and sound doctrine. But we should be mindful not to overestimate the transformative power of just more knowledge.
The Model of Jesus' Ministry
In His ministry, Jesus didn't merely teach how people could experience an abundant life. No, He gave the presence of His very own being as that life. John 1:1-3 shows us how John experienced the Lord:
"Heard…Seen…Looked upon…Touched." John received God's love through the physical presence of a real person, Jesus Christ.
Jesus brought transformation through His Word, but His Word was continually accompanied by genuine presence. Whether He ate, healed, taught, laughed, or cried, it's striking how much Jesus shared His life with those He came to save.
As we follow Jesus, He calls us to live a ministry of humble presence. As we do so, we put flesh on the life-giving words we proclaim in the name of God.
Active Relational Presence
This requires an active relational presence in each other's life. Now, that doesn't negate the need for information and knowledge, but it acknowledges that information without relationship will prove ineffective.
I love long, concentrated times of deep study when I'm alone. But one of the best things we can share from studying is the presence of our transformed souls.
Even in our own lives, we've had moments where God has used powerful sermons to bring transformation. But we've likely experienced far more transformation through sound doctrine shared through the active presence of someone's life.
Therefore, a simple, yet critical, part of one's ability to lead and love others is simply making time to be with them. In a sense, this is the first "sermon" that will impact some before their souls are pierced by an actual message from the pulpit.
We Must Be Active Listeners
This is particularly true with the non-believers you're loving in your communities. Some of the most significant expressions of ministry involve listening during conversations you share over a meal.
This is important because much of our ministry is often a one-sided monologue as we speak to a passive congregation. Though I'm a passionate advocate for the role of preaching in building up the church, we need to emphasize other forms of ministry which cultivate dialogue and relational presence.
Pastors share, but we must also receive. We must listen! An active presence helps cultivate this.
When we do this, we cultivate empathy for both person and circumstance. Pastors should "walk a mile" in the shoes of those from the church, particularly those who may represent diverse cultures in the community.
We Must Aim to Feel
To minister effectively, we need to understand what different people feel. What circumstances bring joy, pain, sadness, hopelessness, and delight that might be different than one's own experience?
Empathy allows one to speak not only to another culture but from within their culture, having experienced it for oneself. And that requires intention and time. A choice to be present can grow this relationship of trust between a pastor and church members.
Successfully developing a ministry of presence is a long-term endeavor. It won't happen as a result of one seminar or lunch but a commitment to an extended relational connection.
For those in our ministries who struggle with faith because they can't see God, our desire to be with them is done in the hope they may experience God through our presence with them.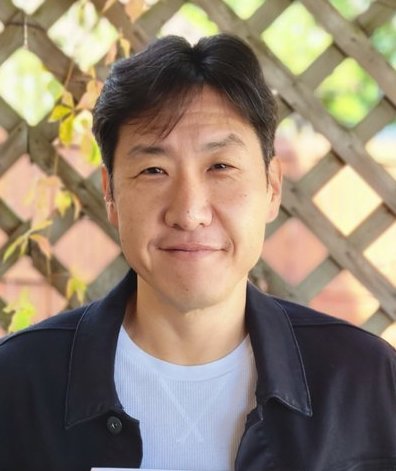 Dan Hyun
Dan is the husband to Judie, father of two girls, and lead pastor of The Village Church and Send City Missionary for Baltimore, Maryland.
Dig Deeper at Lifeway.com