By Ashley Unzicker
The temptation to be a know-it-all is real.
If we're followers of Jesus, we know the One who knows everything, so we know everything too, right? Wrong.
Most of us are not licensed trauma counselors, behavioral therapists, psychiatrists, etc., but hurting people are coming to us in droves with stories of sexual abuse, physical abuse, and abandonment.
Here's what to do when you don't know what to do:
1. Tune in.
"Everyone should be quick to listen, slow to speak." James 1:19b
Remember the old clock radios in the 80s? I did whatever it took to get mine to play clearly when my favorite song came on.
It took time, but I learned how use the dial and antenna to tune in.
Similarly, it takes training to recognize hurting people. It takes a desire to tune into their grief. It takes discipline to tune everything else out.
When entering into the pain of another, you may be appalled, disturbed, or even repulsed. Your mind will demand an exit strategy.
Stay. Press in. Listen.
As the person's story unfolds, personal accounts and memories will come flooding to the forefront of your mind. What happened to your aunt's cousin's neighbor isn't necessarily relevant at this moment.
Don't make this about you. Acknowledge and affirm their bravery in coming forward. Listen. Clothe yourself in empathy.
If compassion doesn't come naturally, remind yourself of the compassion Jesus displayed on the cross. As He hung there, He was the victim; you were the perpetrator. Let that sink in. Compassion will follow.
2. Listen to understand.
"A fool does not delight in understanding, but only wants to show off his opinions." Proverbs 18:2
I recently read that children ask an average of 40,000 questions between the ages of 2 and 5. They ask questions because they're trying to understand the world around them.
Jesus tells us in Matthew that those who are greatest in the kingdom of heaven have humbled themselves like children.
The moment we think we have all the answers is the moment we think we are "like God"—not out of imitation, but competition. So get to a place where you're OK knowing you don't know all you think you should know.
While in conversation with someone who's suffering, continue to listen. If you ask a question, do so as a means of understanding what they're communicating.
Believe them and determine if they're safe. There's no need to break out your best advice and no need to get confirmation of what they've already told you.
For instance, avoid questions like, "Are you sure that's what happened?" or "If that's what happened, why didn't you…?"
If he or she is a victim of abuse, it's not your goal to make them doubt what they told you. They're already doing that. Your goal is to understand and believe what they told you.
Also, if you suspect any abuse to a minor, consider yourself a mandatory reporter and call the police immediately.
3. Know when to Phone-a-Friend.
"Without guidance, a people will fall, but with many counselors there is deliverance." Proverbs 11:14
Remember the show Who Wants to be a Millionaire? When a contestant was asked a question they didn't know the answer to, they were allowed to use a lifeline.
One of the lifelines was to phone a friend. The contestant knew this friend well enough to know he or she excelled at answering a variety of questions.
The same principle of knowing your lifelines can be applied in your church.
Years ago, I was on staff at a church in Florida. I had several opportunities to counsel about things I had little-to-no idea how to handle. I failed miserably.
Knowing my limitations would've pushed me to know my lifelines. We have a responsibility to be honest about our limitations and point people in crisis to those who can actually help.
So let's not be know-it-alls. Let's be know-them-alls.
We do this through the art of tuning into people and listening to understand them.
From the person in the valley to the person on the mountain, we're the body of Christ. God can use us to connect people who are hurting to those who can help.
"Carry one another's burdens; in this way you will fulfill the law of Christ. For if anyone considers himself to be something when he is nothing, he deceives himself." Galatians 6:2-3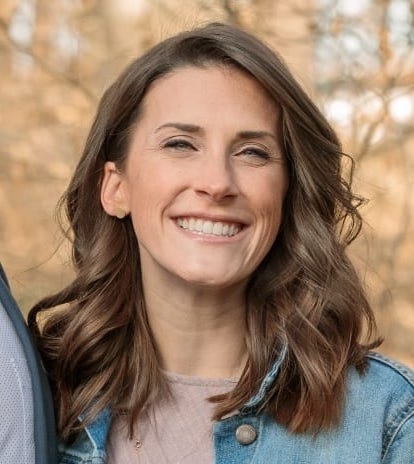 Ashley Unzicker
Ashley is the wife of Todd Unzicker, mother of three, and member of The Summit Church in Durham, North Carolina.
Dig Deeper at Lifeway.com
Best Practices for Pastors, Ministries, and Leaders who Minister in the Context of Abuse
FIND OUT MORE