By Chris Hefner
You've seen them and so have I. You've been like them and so have I—pastors with insignificant ministries.
Now, I don't mean "insignificant" in terms of church size, platform, or influence. Those evidences of social and cultural success have little to do with true significance.
When I reflect on the subject of insignificant ministries, I'm thinking of pastors who damage churches, pastors who give up, or pastors who merely survive—but don't thrive spiritually.
I also don't mean by insignificant the approach John the Baptist took with Jesus when he said, "He must increase, but I must decrease" (John 3:30).
The most significant ministries we can have are when the glory and work of Christ overshadow us.
Much of what is shared below is anecdotal. It was cathartic and convicting for me to write because I've fallen into these behaviors in my ministry.
My prayer is for these reminders to help you avoid these pathways and have a significant ministry.
1. Stop growing and stop learning.
Failing to learn leads to stagnation. Stagnation is bad for preaching, leadership, and spiritual life. Your daily reading of God's Word, accountability partners, and prayer life will keep you growing.
Reading books and listening to others (podcasts and personal conversations) are great ways to continue learning. Reading history and biographies can provide illustrations and also help you be more broadly knowledgeable (something lacking in too many pulpits).
Don't have time to do much reading? Audiobooks from your local library or books on audible are great ways to read during your commutes. Coasting, as opposed to learning, will deteriorate your ministry.
2. Be more concerned with your platform than your service.
Social media is a good servant when used for communication, encouragement, and information. But social media is a terrible master.
Remember your calling is primarily to the local body of Christ, not to your followers on Twitter, Instagram, and Facebook.
Be careful when the extent of your social media platform exceeds your local ministry. It's easy to engage on social media in ways we'd never do in person and in ways that lack nuance and theological clarity.
Furthermore, we must be careful not to allow our platforms to lead us to become prideful. Arrogance that focuses on individual platforms has destroyed many ministries.
3. Care more about pleasing people than pleasing Christ.
Serving others is a noble calling. But there's a caution in our calling. Serving others doesn't mean we exist to please people.
I heard about a pastor who made everybody in his church happy. He made half of them happy when he came to the church and the other half happy when he left.
Humorous as that story is, some people can't be made happy. Ministry doesn't necessarily require making people angry, however.
Pleasing people out of the fear of man is essentially an idol that's discouraging and debilitating many pastors and ministries.
4. Merely exist in ministry without a vision for the future.
In a conversation with my director of missions the other day, he noted how many churches were lacking visionary pastors.
As a pastor, I understand. There's enough ministry to keep you busy until Jesus returns without you seeking and pursuing a vision from God!
But seeking God's vision and patiently implementing that vision is necessary for the church to be alive and grow. Visionless pastors lead to disenchanted churches.
5. Dictate and demand rather than listen and learn.
Dictator pastors are all too common. Expecting service from others, they make their ministries all about them.
Effective leaders listen to others and learn from them. Dictators create cultures that discourage others and inhibit genuine spiritual growth.
The calling to lead is a calling to serve the body, not dictate to the body. Demanding leaders discourage their ministry teams and congregations.
6. Never let go of ministries.
Delegation and development are healthy and biblical. Leaders who never let go of tasks and ministries frustrate the biblical model of church life.
Whether out of fear or to keep control, failing to release Christians to ministry and ministries severely limits the influence of the church.
7. Fail to make disciples.
It's a privilege to serve as a pastor, preacher, leader, and shepherd. These roles demand much of our time, and too often the time demands of visiting, caring, counseling, preaching, studying, and leading edge out disciple-making.
Don't forget that in all four gospels and the book of Acts, Jesus commissioned the Church to make disciples. That's our mission.
Our leadership responsibilities overlap, support, and even accomplish that mission. But without intentionality, we can be successful in our ministry task and fail the Christ-given mission of making disciples.
When your ministry at your church is over, will they remember you as a good shepherd? Will they forget you as insignificant? Or will they remember you as a disciple-maker?
We remember disciple-makers for a lifetime.
I've written a book entitled Commissioned: Leading our Neighbors and the Nations to Follow Jesus that clarifies how we at our church are making disciples. You can find it here.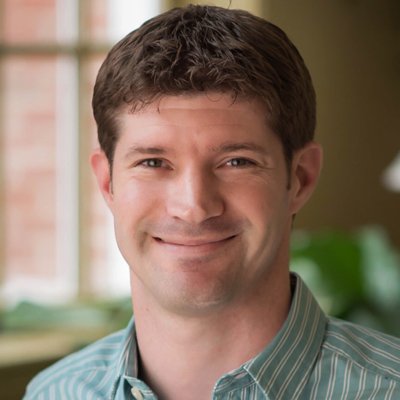 Chris Hefner
Chris is senior pastor at Wilkesboro Baptist Church in Wilkesboro, North Carolina. He's also professor of Western Civilization and Apologetics at Fruitland Baptist Bible College.
Dig Deeper at Lifeway.com